WHAT YOU REALLY NEED FOR THE FIRST YEAR | AND A FREE PRINTABLE
This shop has been compensated by Collective Bias, Inc. and its advertiser. All opinions are mine alone. #HappierFirstMoments #ForBetterBeginnings #CollectiveBias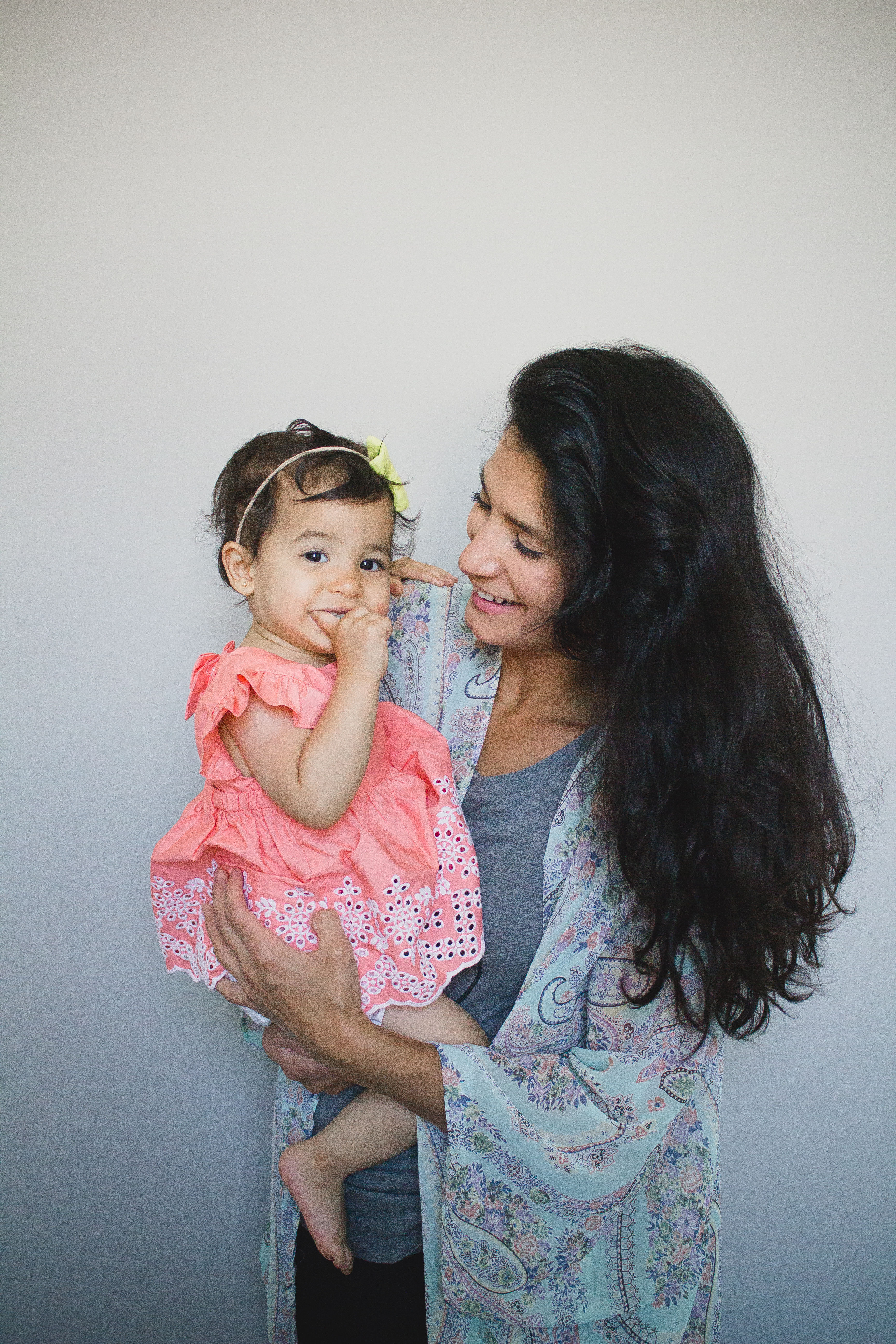 One of the hardest things when I was pregnant with Grace was creating my baby registry. I had every desire to go into a store and register, but I was quickly bombarded with every single baby item known to man. I walked in, hyperventilated and walked right out of the store. It was so overwhelming to think that a tiny baby could need so many things. We just celebrated Emory's first birthday (our third child) and finally feel like we have a grasp on the products that are really necessary during the first year and the ones that take up room in our home.
So today I'm sharing with you a FREE PRINTABLE just for you, highlighting what you really need for your first-year so you can stay focused and stress free while you register.  Also, if you're pregnant and are in need of some encouragement, you can find it here.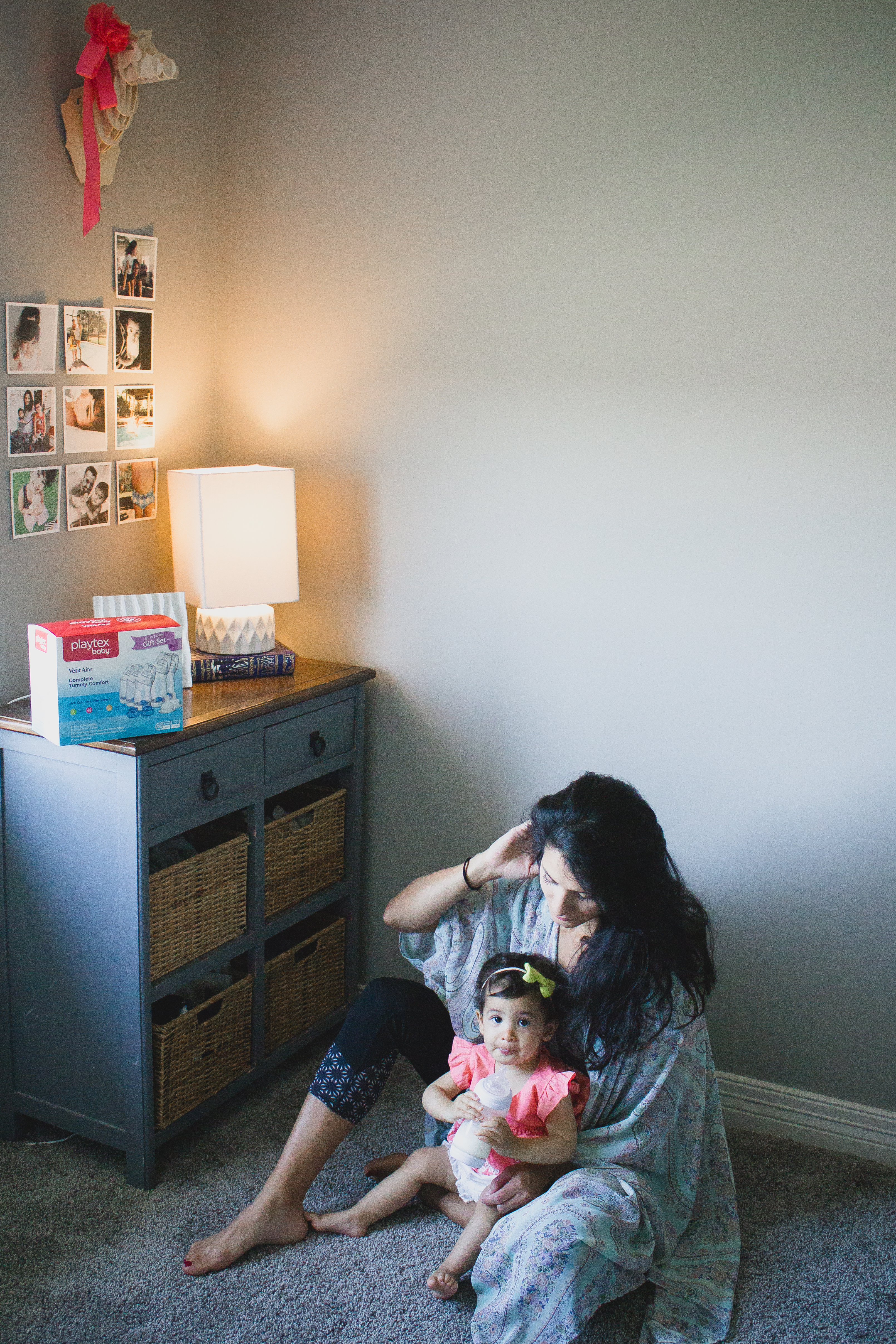 Nursery
When it comes to the nursery, my advice for you is to keep it minimal. For sure you know that you are going to need baby wipes, diapers and some sort of furniture. However, I feel like everything else can wait a little bit until after the baby's born.  First of all, your baby will probably sleep in your room for the first few months so 2 to 3 crib sheets may not be your top priority. Take a look at the list and highlight the priorities and what can wait. That way you can also keep your budget in mind.
Feeding
Whether you're breast-feeding or bottlefeeding, you're probably going to need some engorgement relief . Read this post to get my take on how to care for your lovely ladies during this time.
All three of my kids breast-fed for different lengths of time during their first year.  Grace was breast-fed for one month, Haddon for nine and Emory is starting to ween.  Regardless, they all used bottles early. I received a Playtex Baby™ VentAire® Gift Set at my baby shower, and have been using them ever since. They are by far my favorite bottles and have helped my kids by reducing colic and reflux. They also provide complete tummy comfort due to their unique bottom vent, which keeps the air at the back of the bottle and out of the baby's tummy.  The bottle is also angled which makes it easier for a  semi-upright feeding, decreasing ear infections and reflux. It was also easier to switch from breast-feeding to bottle-feeding because of their Most Like Mom® NaturaLatch® Nipple which helps baby latch on naturally.
I also added a section on what to purchase once the baby starts solids.  This is the stage we are in now with Emory.  A highchair is a must and so are freezer containers.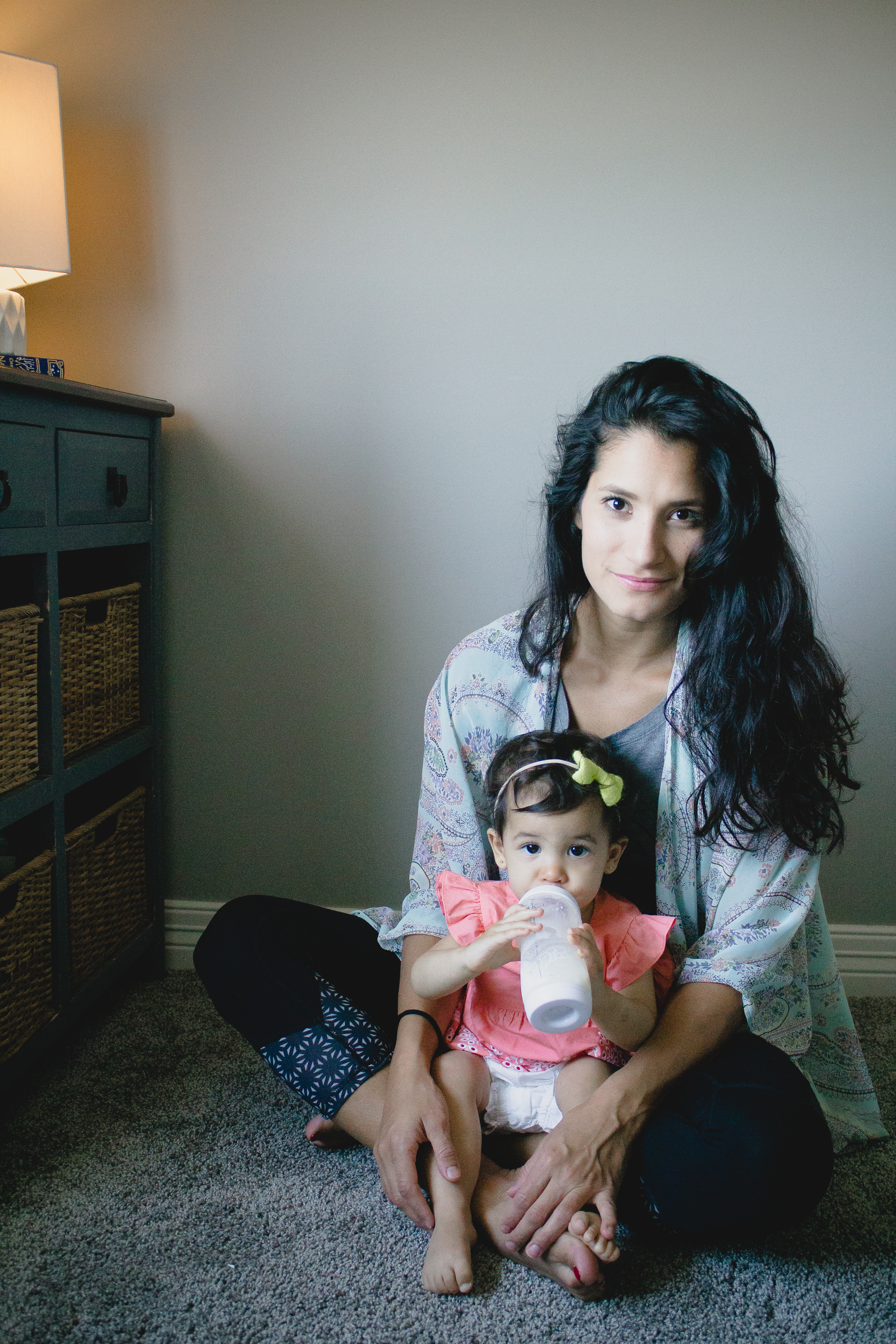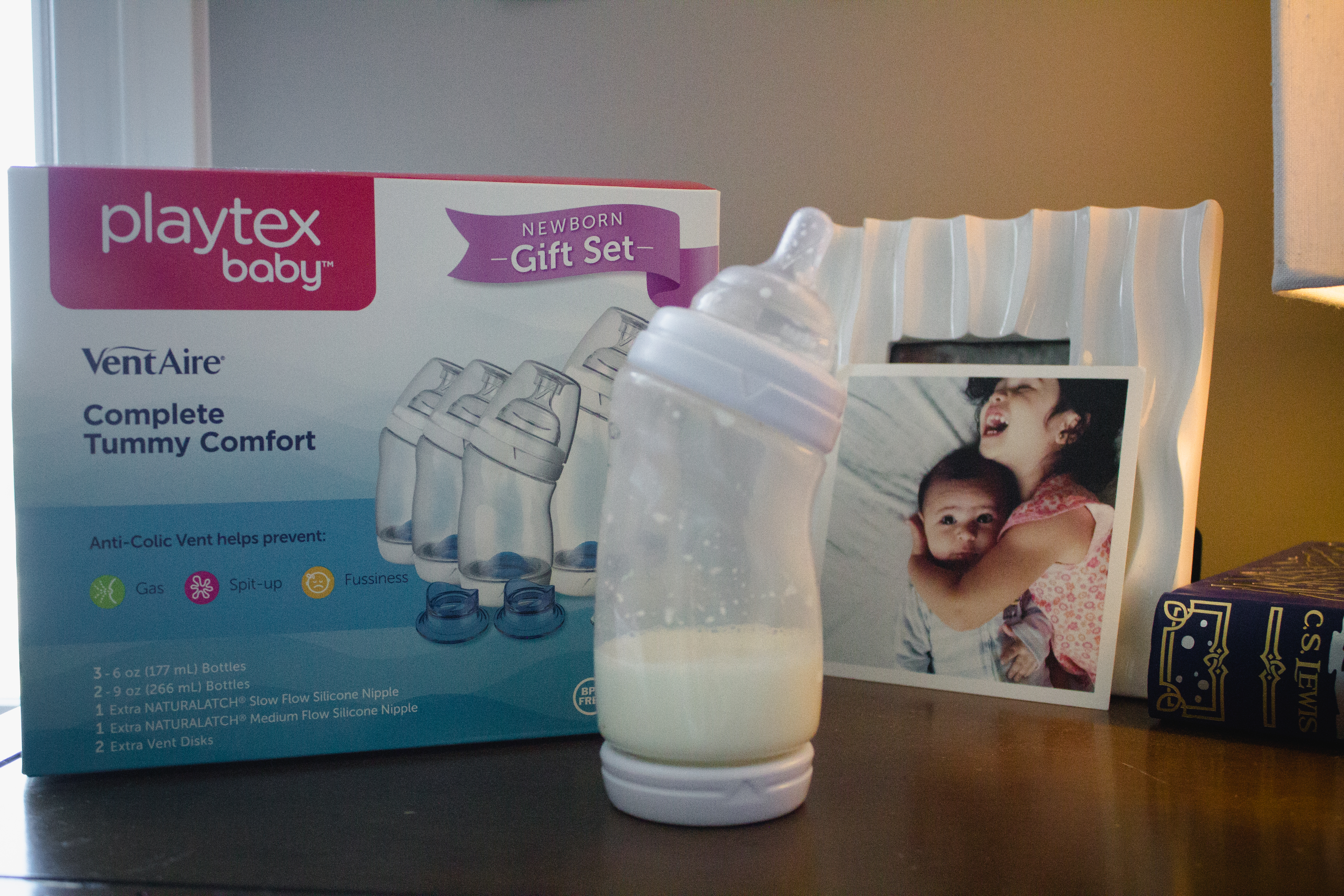 Clothing
This one is going to really depend on your baby and how often you want/need to change them out of their outfits.  I suggest you start with a few of each category (sleep and play, pants, onesies) and as time progresses you can supplement. I like plain white onesies because they are easy to clean.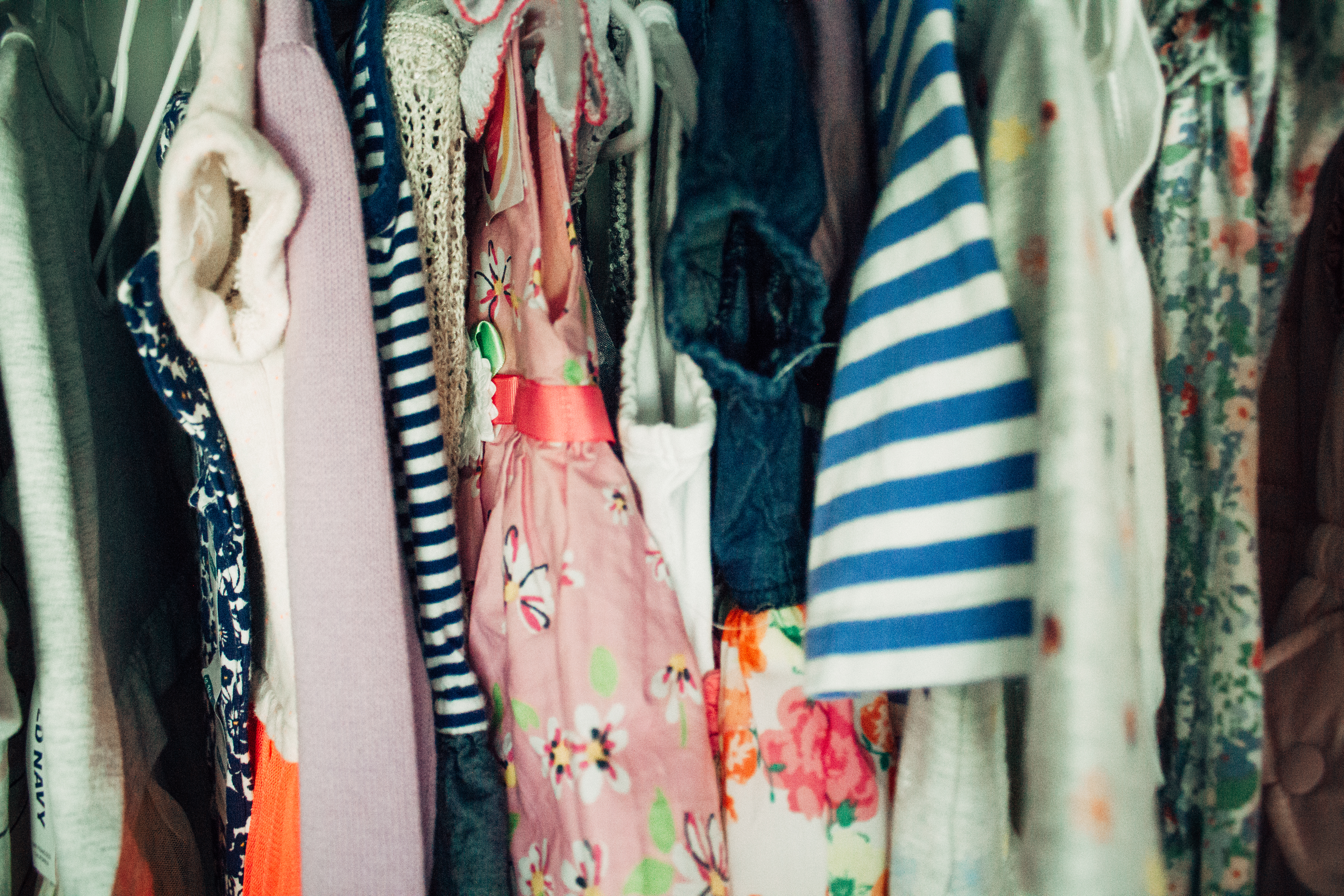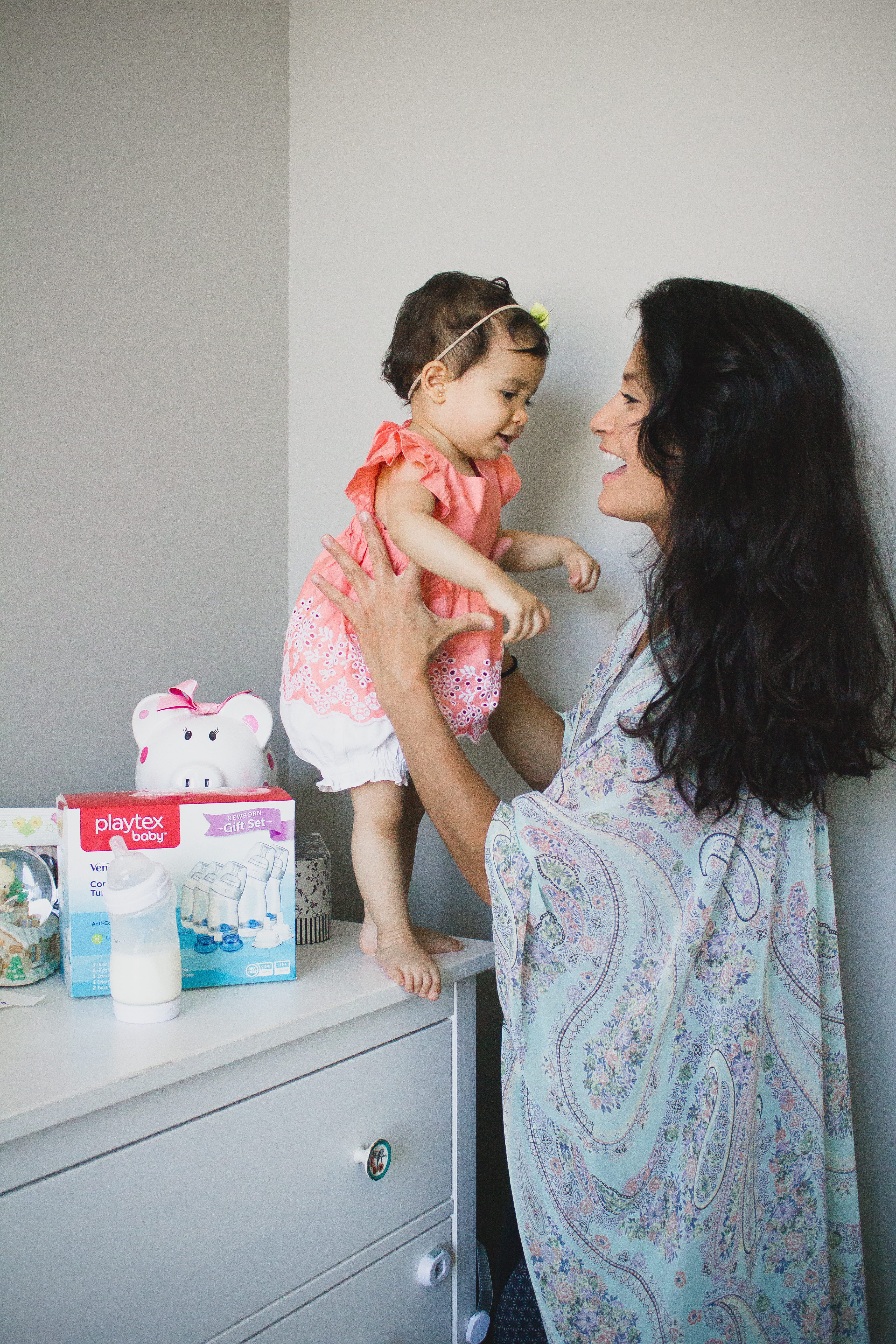 Baby care
Other than the safety gates, I suggest you get every item on this list as you will need them and use them everyday.
Gear
Hospitals won't discharge you until they see the baby safely in their carseat. So, I suggest you get a car seat right away.  There are so many different brands, so take your time. As far as strollers are concerned, think about what's most practical for you.  Are you a runner, do you need a compact stroller, do you want your babies legs to be raised, do you prefer a bassinet type stroller… Think about what your preference is and your budget and find the stroller that's right for you and your lifestyle.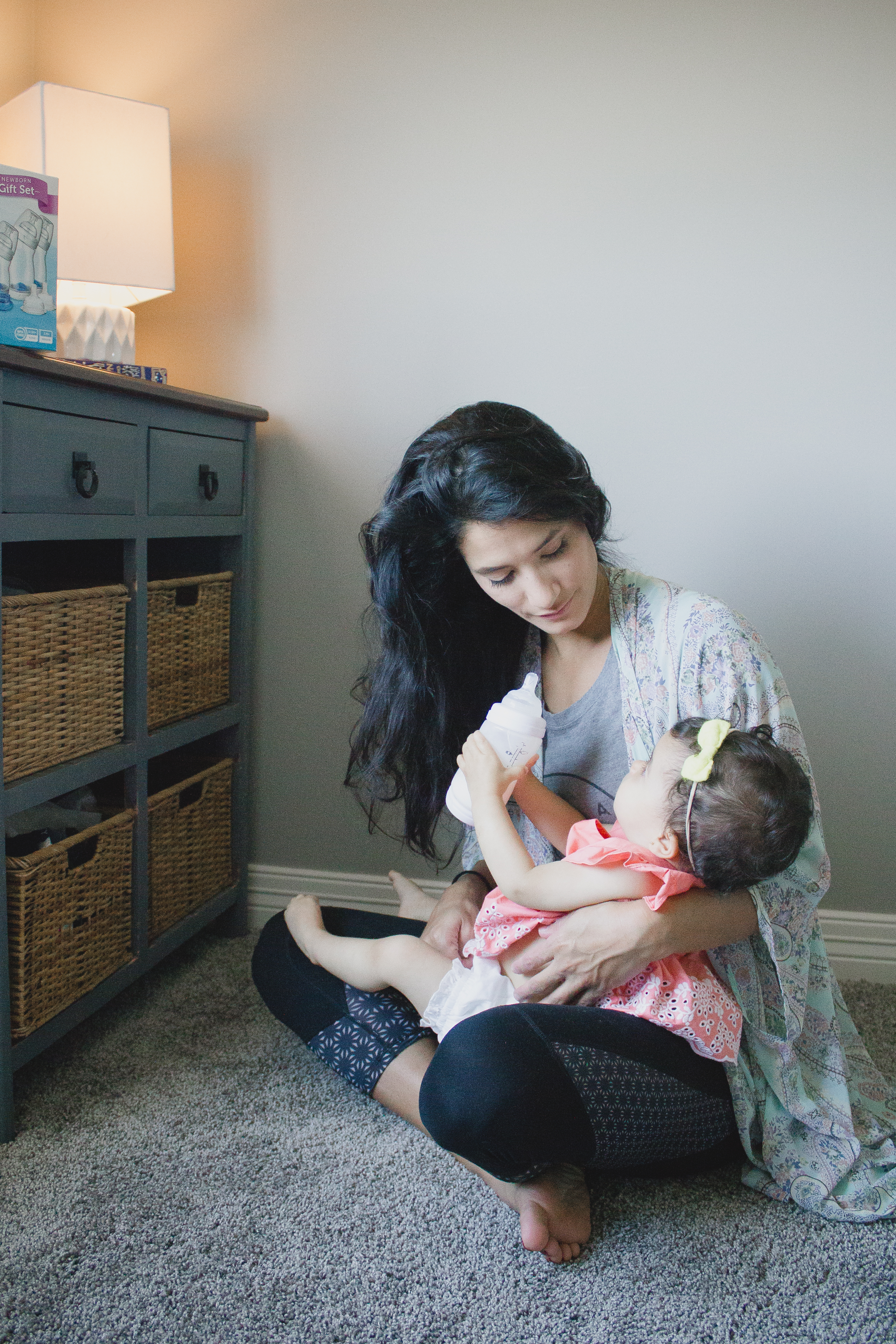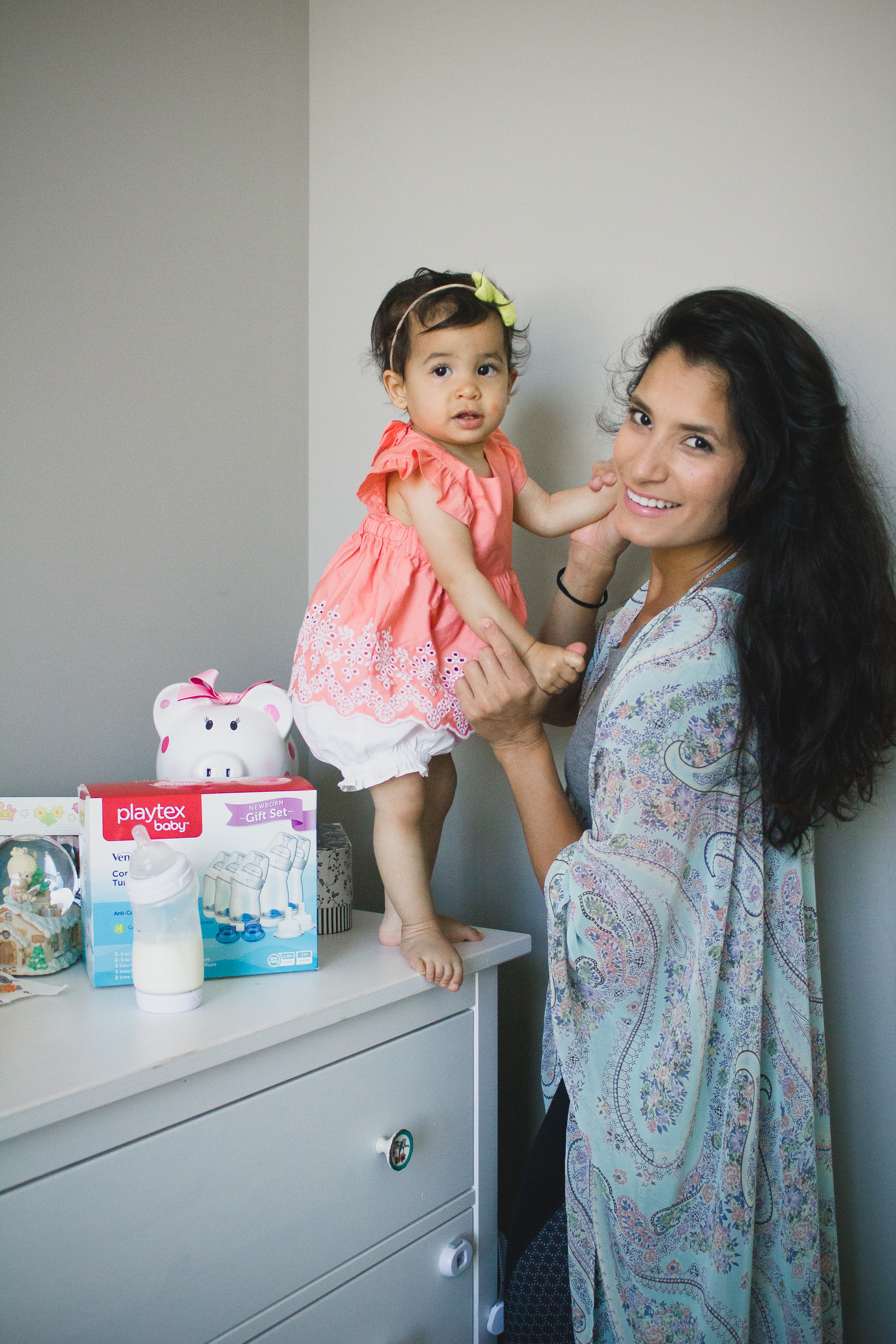 Bathing
I love bathing my babies. They're so cute when they're all sudsy, just be careful because they can get really slippery. We have a small bath tub that does not take up too much space in the kids bathroom.  When Grace was born we lived in an apartment and we needed all of the space, so we opted for one that folds and it did the trick. There are also some that you can put inside the sink and others that resemble a baby spa.  Again, whatever fits your lifestyle best.
If you're feeling overwhelmed right now… stop, take a deep breath and remember that there's life growing inside of you!
Here are a few Bible verses that help me when I'm a bit overwhelmed:
You keep him in perfect peace whose mind is stayed on you, because he trusts in you. Isaiah 26:3
For the mountains may depart and the hills be removed, but my steadfast love shall not depart from you, and my covenant of peace shall not be removed," says the LORD, who has compassion on you. Isaiah 54:10
Finally, brothers, whatever is true, whatever is honorable, whatever is just, whatever is pure, whatever is lovely, whatever is commendable, if there is any excellence, if there is anything worthy of praise, think about these things. Phillipians 4:8
Unless the LORD builds the house, those who build it labor in vain. Unless the LORD watches over the city, the watchman stays awake in vain. Psalm 127:1
I sought the LORD, and he answered me and delivered me from all my fears. Psalm 34:4
But from everlasting to everlasting the LORD's love is with those who fear him, and his righteousness with their children's children. Psalm 103:17

When I am afraid, I put my trust in you. 

In God, whose word I praise- 

in God I trust and am not afraid. 

What can mere mortals do to me?

. Psalm 56:3-4
There is no fear in love, but perfect love casts out fear. For fear has to do with punishment, and whoever fears has not been perfected in love. 1 John 4:18
Looking for more baby inspiration? Click here! 
We purchased these bottles at Target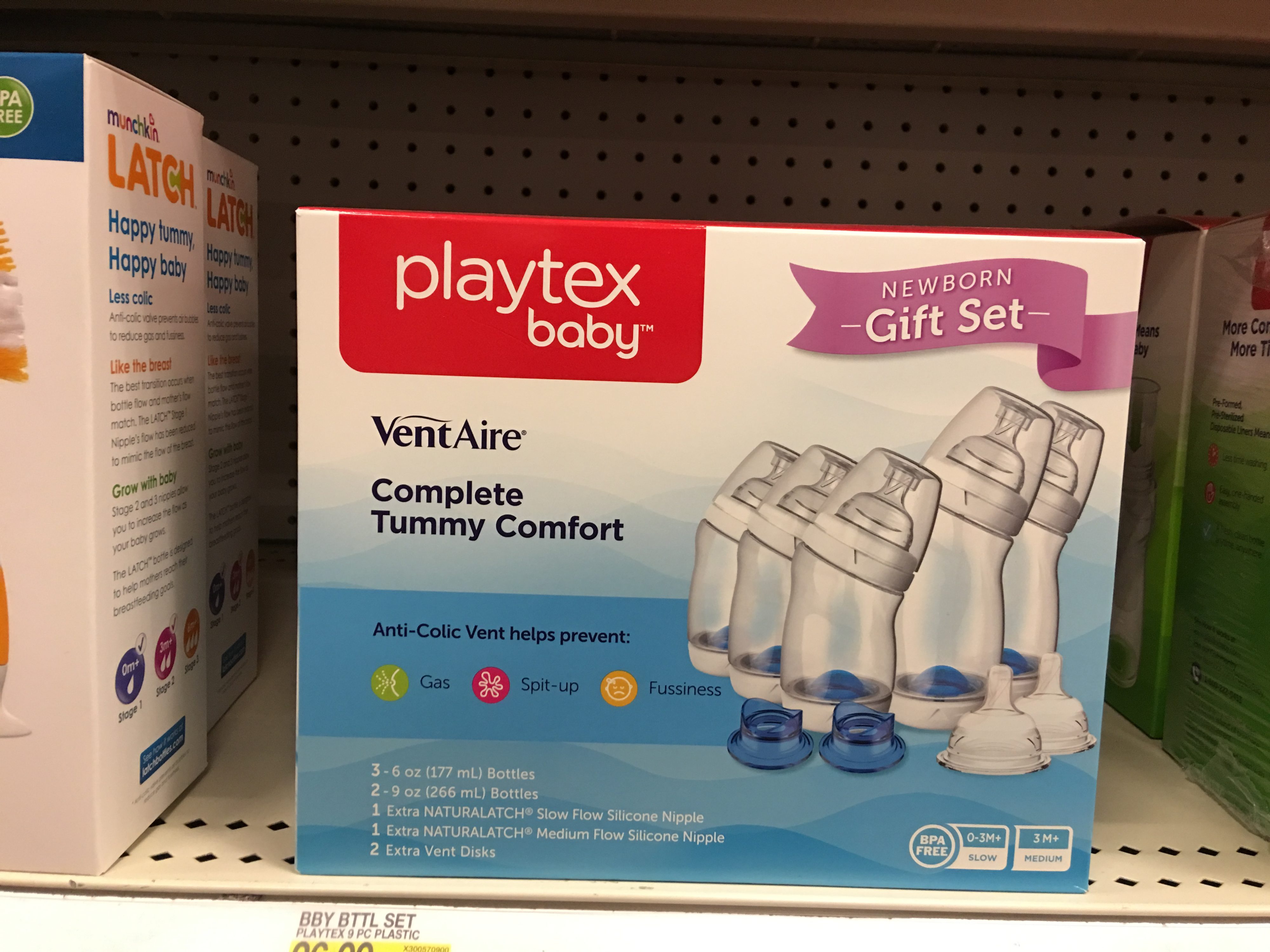 Also, if you're heading into target download this cartwheel offer and save 25% on Playtex Baby Bottle Gift Sets (Nurser or VentAire), 7/15 – 7/28

And if you want to go ahead and purchase these bottles, click on the picture below.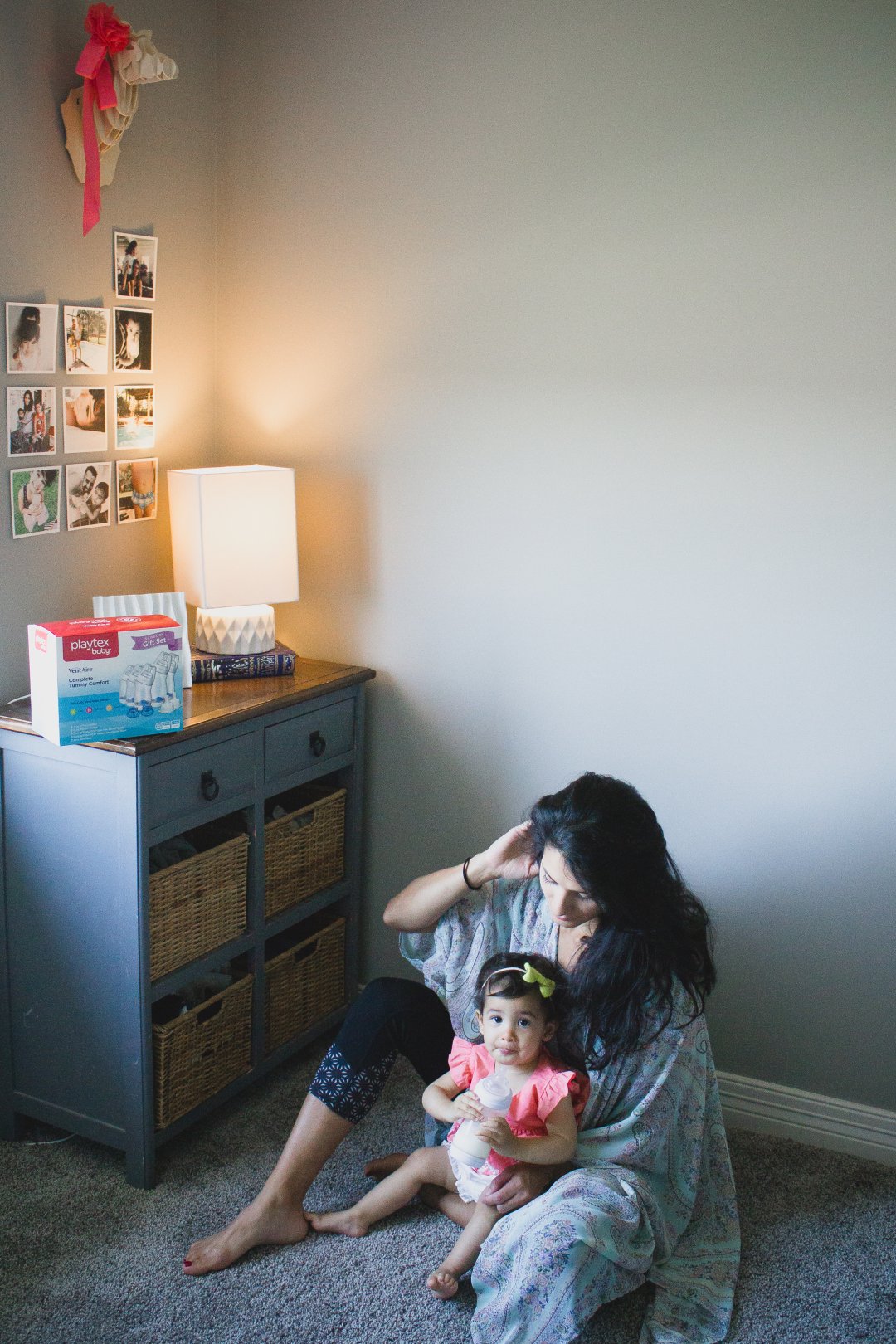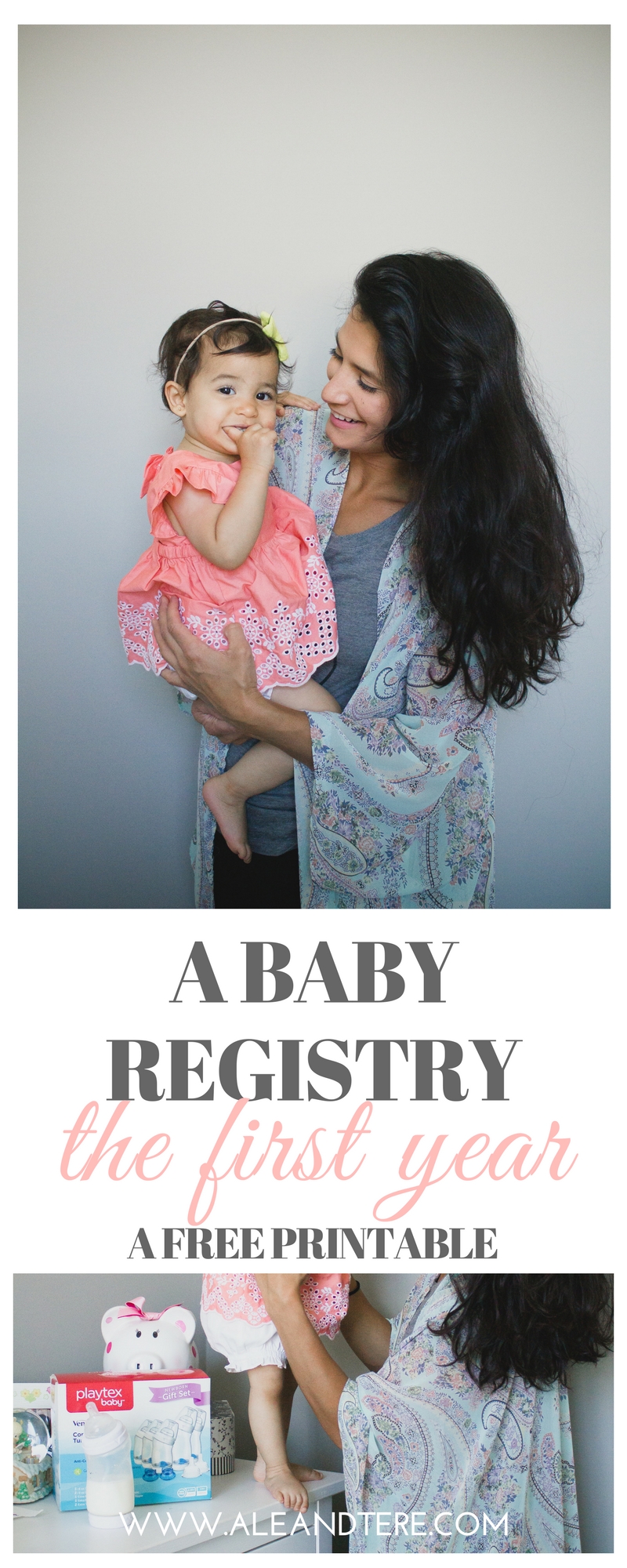 ---