WHOLE 30 CILANTRO BURGERS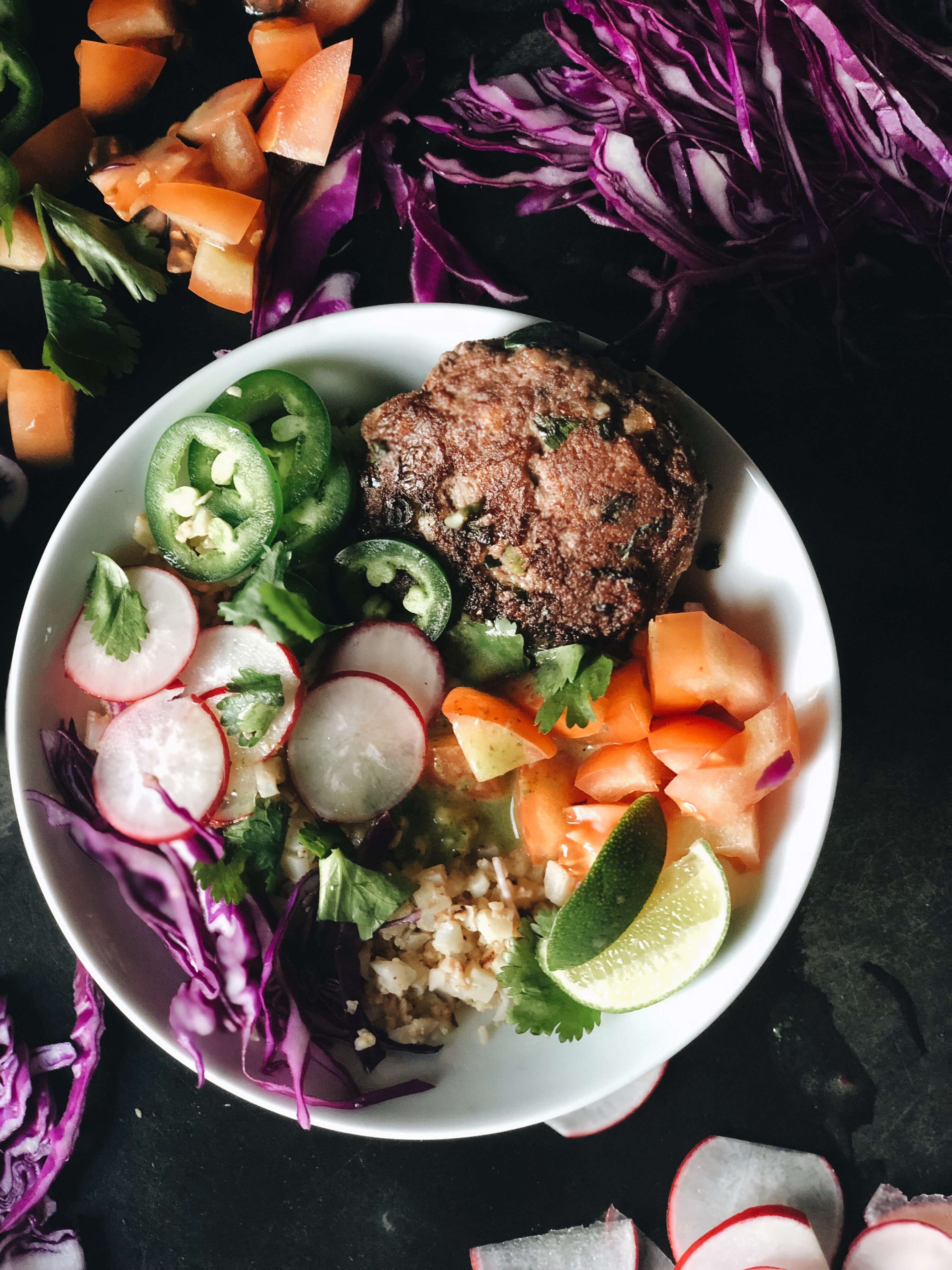 I think I've gotten more questions about these burgers than any other meal I've ever made.  These are the real deal friends weather you're doing a whole 30 challenge or not.  These are the best burgers in my book.  They are FULL of flavor, they're satisfying and so versatile.  You can top a bowl full of veggies, make cauliflower rice or wrap them up in some iceberg lettuce. These are also perfect to throw on the grill in the summer and if you're not doing a whole 30 challenge, top these with some colby jack cheese and you've got yourself a party!
WHOLE 30 CILANTRO BURGERS
Ingredients 
1 bunch of scallions- chopped
6-8 cloves of garlic- peeled and minced
1 bunch of cilantro- chopped
1 egg
1 tbs salt and pepper
1 tbs ground cumin
4 lbs of grass-fed ground beef
1 tbs avocado oil
Instructions
In a large mixing bowl, whisk the egg until well combined. Add the the scallions, garlic, cilantro and salt, pepper and spices and mix until well incorporated.  Add the ground beef and mix in with your hands until combined.  Form into 6 inch patties (a little bigger than the palm of your hand) and put them in the refrigerator for 10 minutes.   Heat a cast iron skillet to medium high heat and coat with avocado oil.  When the skillet is hot (you should see a little smoke) add the patties without crowding the skillet (make sure they're not touching).  Cook for 5 minutes on each side. When they're done cooking, set them aside and cover them.  Let them rest for 5-8 minutes before serving.
Enjoy!
Hey! If you are into this recipe, you have to check out my Whole 30 free printable, full of deliciously healthy recipes for the whole family.  Want it in your inbox for FREE? Just fillout the form below! 
Want more burger recipes? Check these out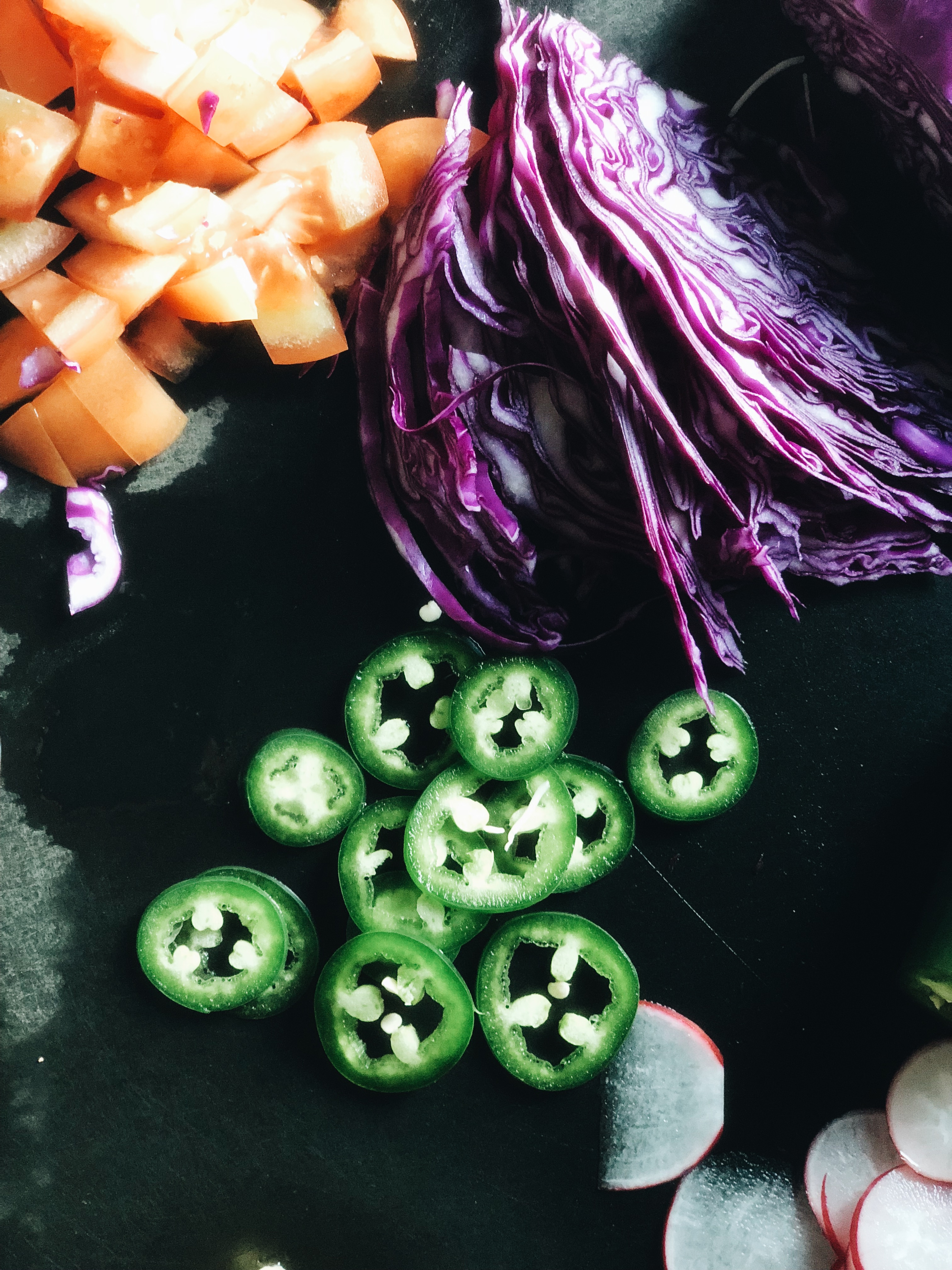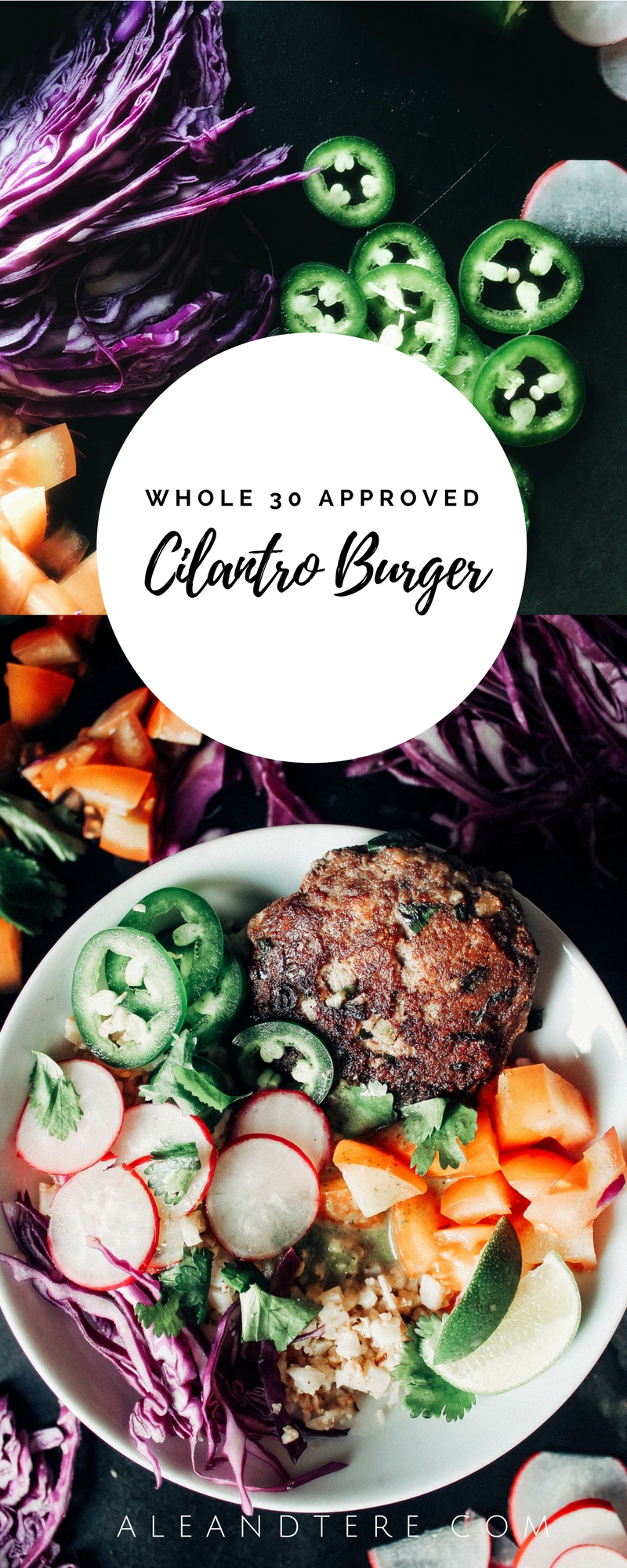 ---
---