WHOLE 30 KALE AND MUSHROOM WARM SALAD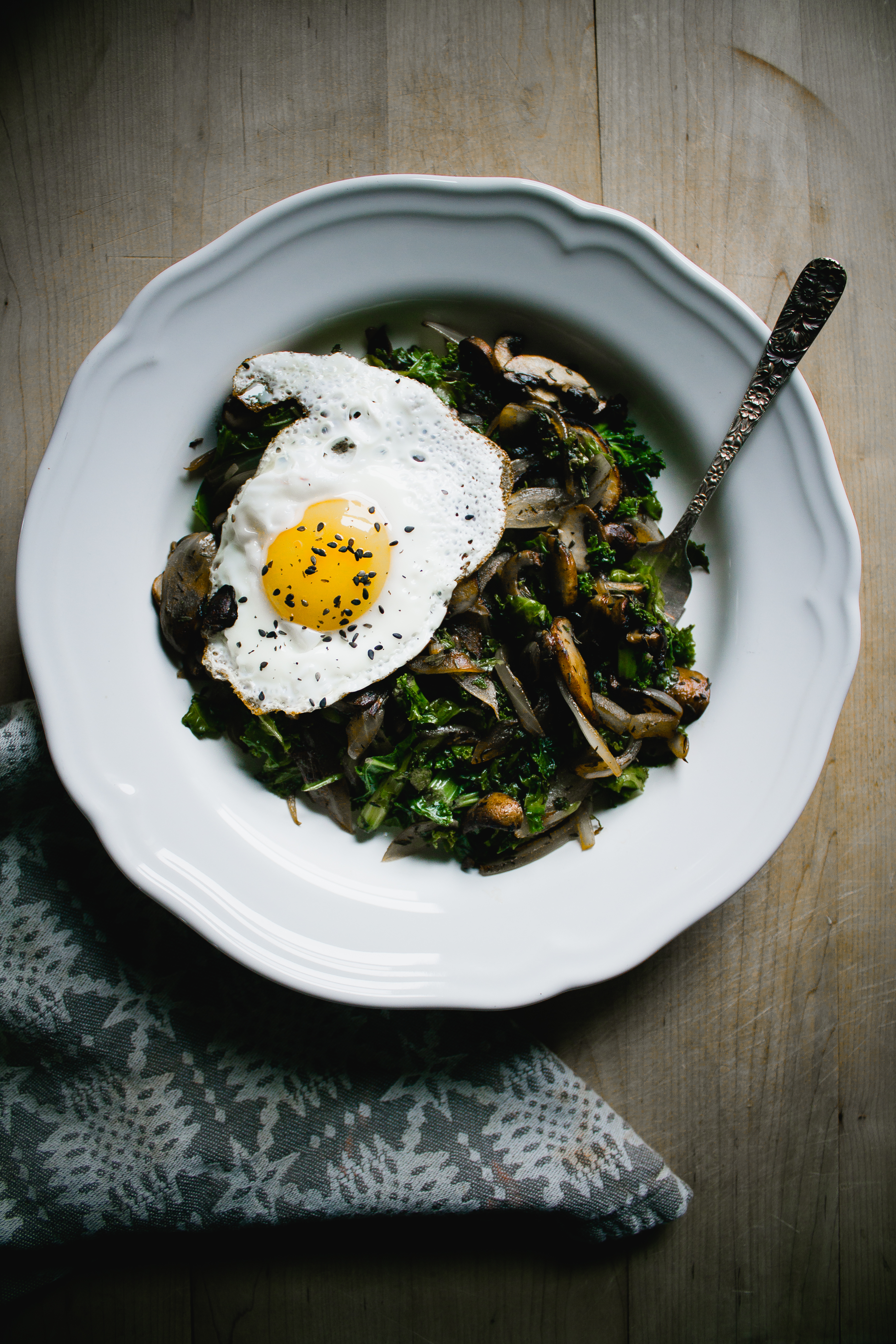 With the holidays around the corner, I am holding on to a few really easy whole 30 recipes that are delicious, packed with nutrients and perfect for lunch or dinner.  This is one of those easy recipes you can whip up with the produce you already have on hand and it will hold you throughout the day (or at least until your next holiday feast).

Whole 30 Warm Kale and Mushroom salad
Ingredients
1 tbs avocado oil
1/2 an onion, sliced
1/2 cup of sliced button mushrooms
2 cup of chopped kale
1/2 tsp of salt
1/2 tsp of dried thyme
2 eggs
Directions
Heat a cast-iron skillet to medium high heat with a little avocado oil.  Add onions and sauté down for about 8 minutes.  Add mushrooms and continue to sauté for another 5 minutes. Add the kale, cover and let it sweat for about 5 more minutes. Add salt and thyme and set aside.  Allow the same skillet to warm up and fry a couple of eggs (or as many as you'd like).  Serve warm and top with black sesame seeds.
That's it friends.  I have a plate of this for lunch at least twice a week and I really love it.  It changes my salad routine up and it's hearty. You can also make a big batch of this and pull it out throughout the week.  You can also add a few more veggies to it or leave the egg out if you're going for a more vegan option.
Like this recipe? 
Want a whole 30 ebook full of easy whole 30 family friendly recipes? 
Leave your name and email below! 
Want to see more recipes? Head over to my FOOD page for a list of recipes that I've shared.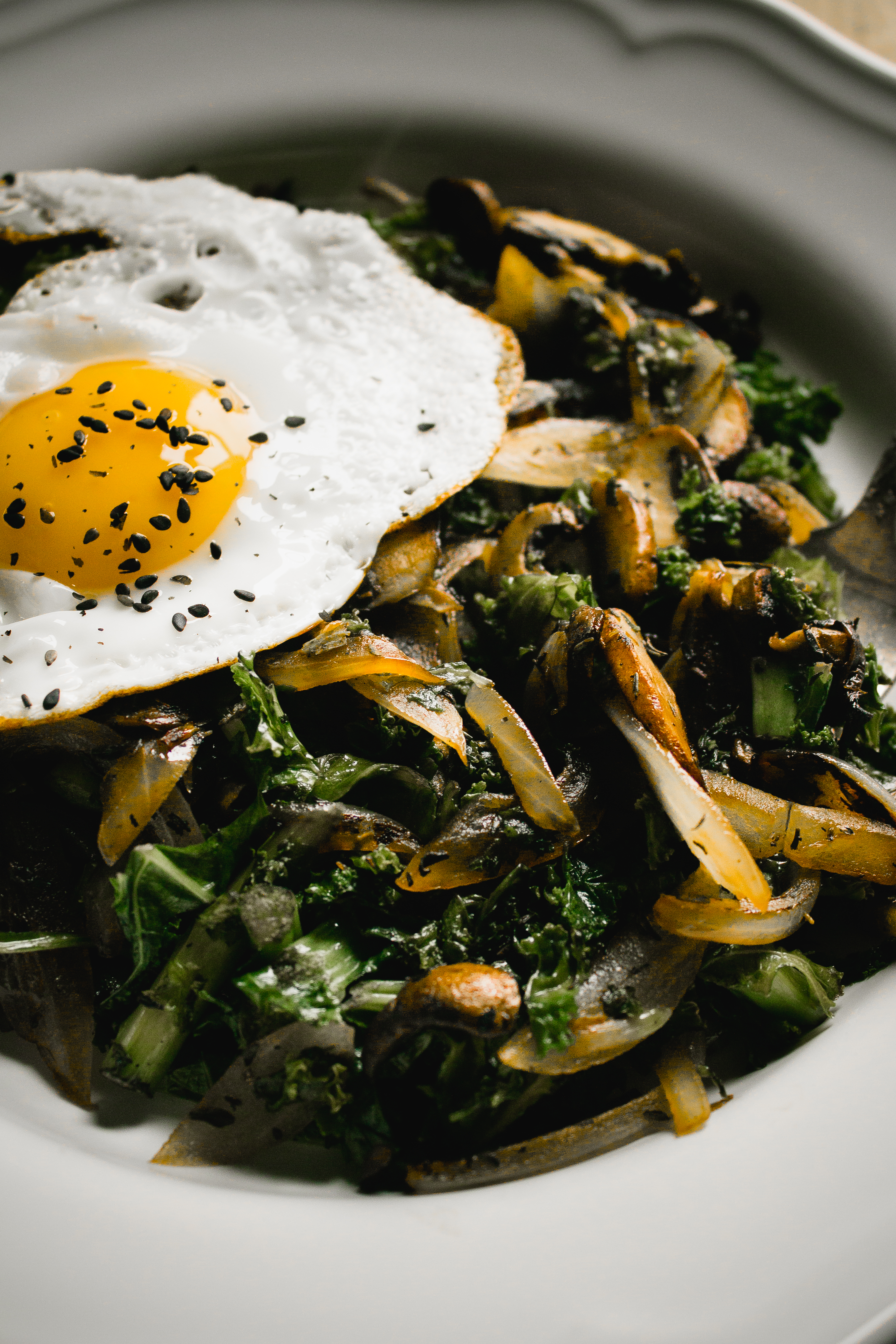 ---