WHOLE 30 PICADILLO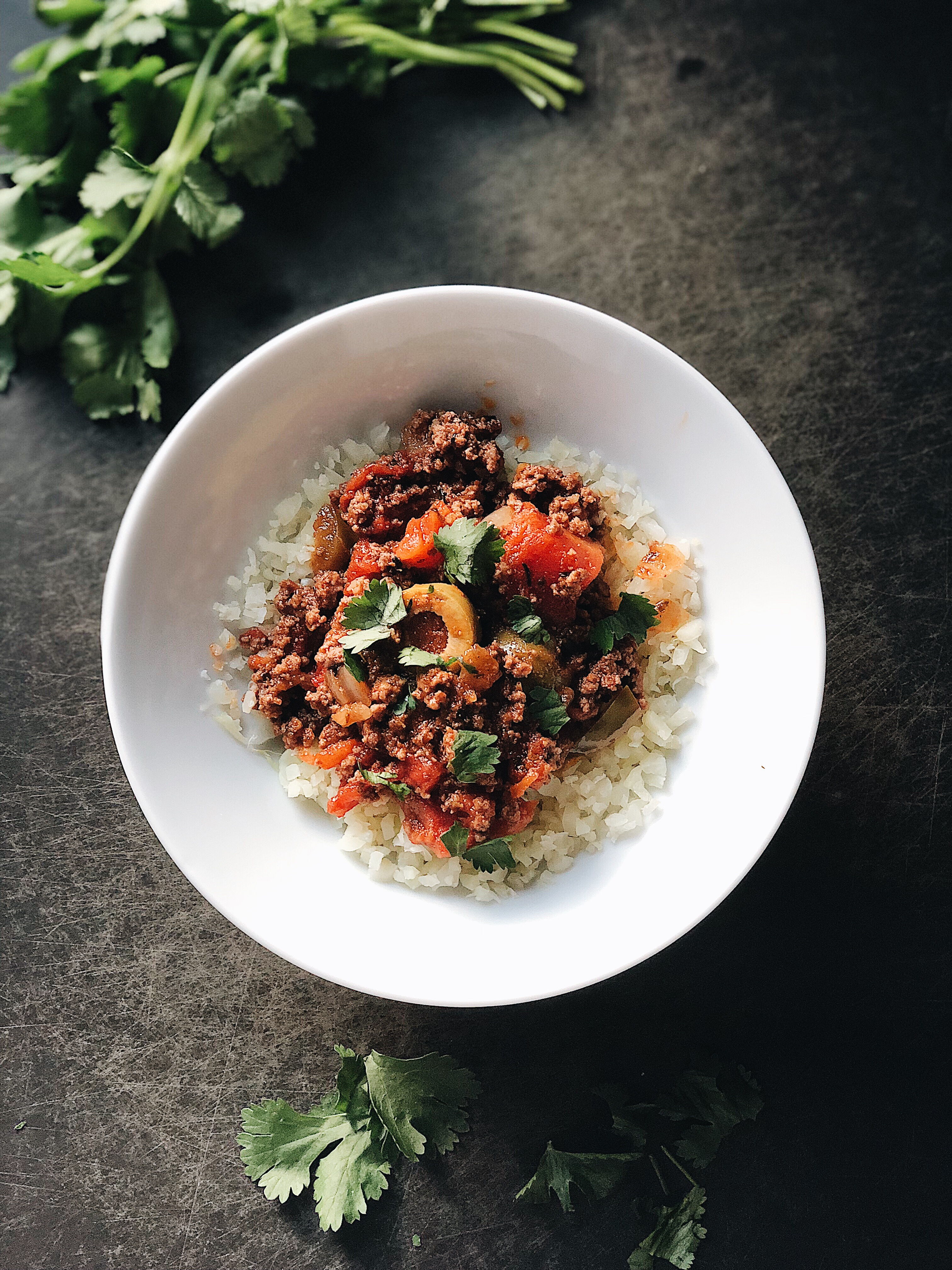 Early on in our marriage I told Alex that I would NEVER try to make his moms dishes.  She is an amazing Cuban cook and I knew that I would fall short if I even tried to cook like she does.  So, I found my own style and seduced Alex through my cooking.  He has the best of both worlds and we have a happy marriage.
Last week, I ventured into the cuban realm and cooked up this incredible Whole 30 Picadillo that left Alex speechless and today I am sharing the love.
Want my 
FREE WHOLE 30 EBOOK? 
Sign up below!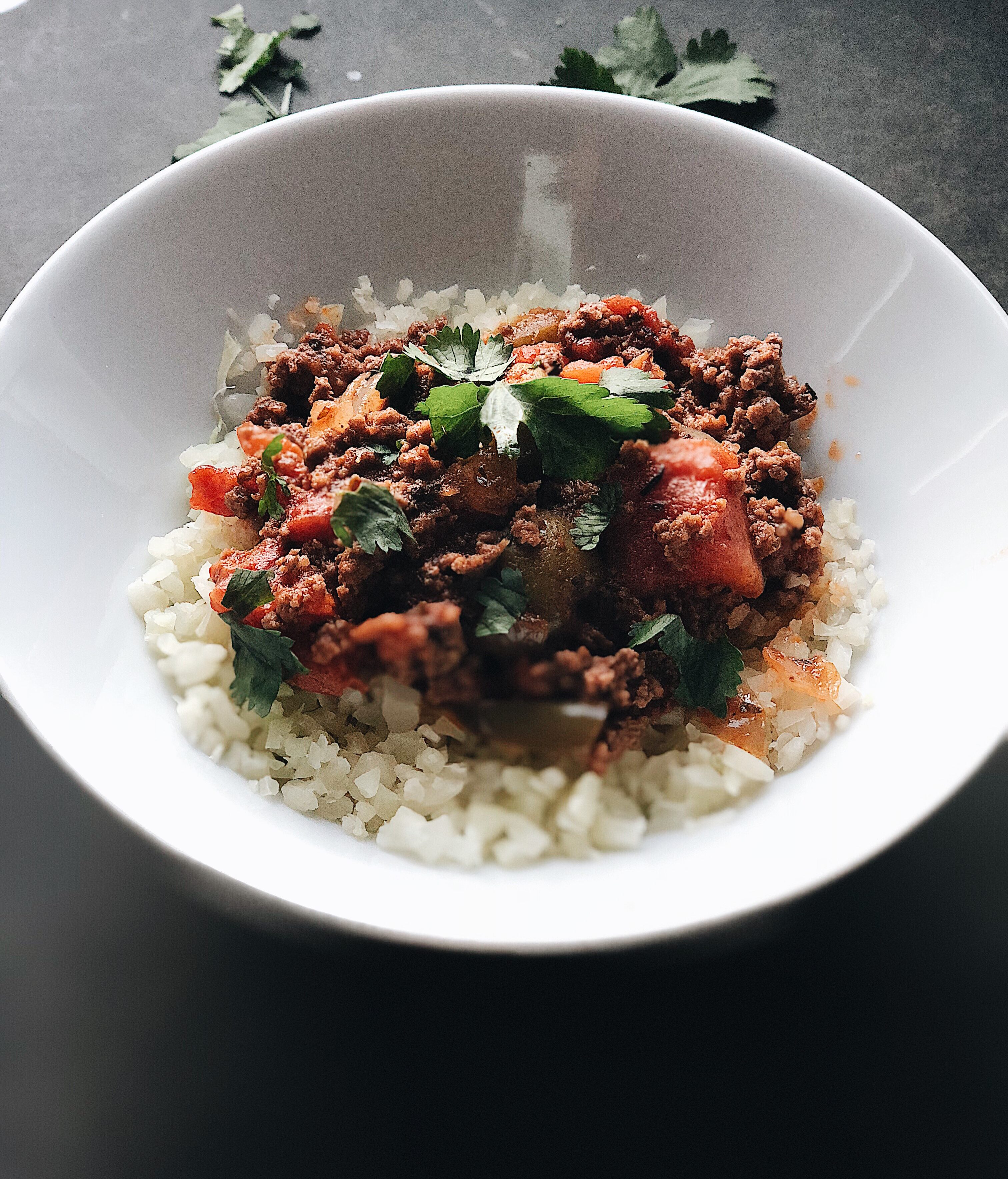 Here's my version of Cuban Picadillo
1 large onion chopped
1 large pepper chopped
3 heads of garlic- minced
3 tbs avocado oil or olive oil
2 lbs of grass fed ground beef
2 14 oz cans of diced tomatoes
2 tbs of tomato paste
1/3 cup of chopped olives
2 tbs ground cumin
2 tbs dried spanish oregano
pinch of salt and pepper
cilantro for serving
Directions
In a large pot or dutch oven, heat up the olive oil to medium high heat and cook the onions until translucent (5-7 minutes)
Add the peppers and garlic and cook for another five minutes
Remove everything from the pot and set it aside
Brown the ground beef using a wooden spoon to break the meat apart and avoid big chunks. Cook until there's no more water at the bottom of the pot and the beef is brown (about 10 minutes)
Add the onion mixture, seasoning, the diced tomatoes and the tomato paste to the beef mixture.  Mix, cover and let simmer for 30-35 minutes on low heat.
Uncover, add the olives and simmer for another 5 minutes
Adjust the salt to your liking and serve over cauliflower rice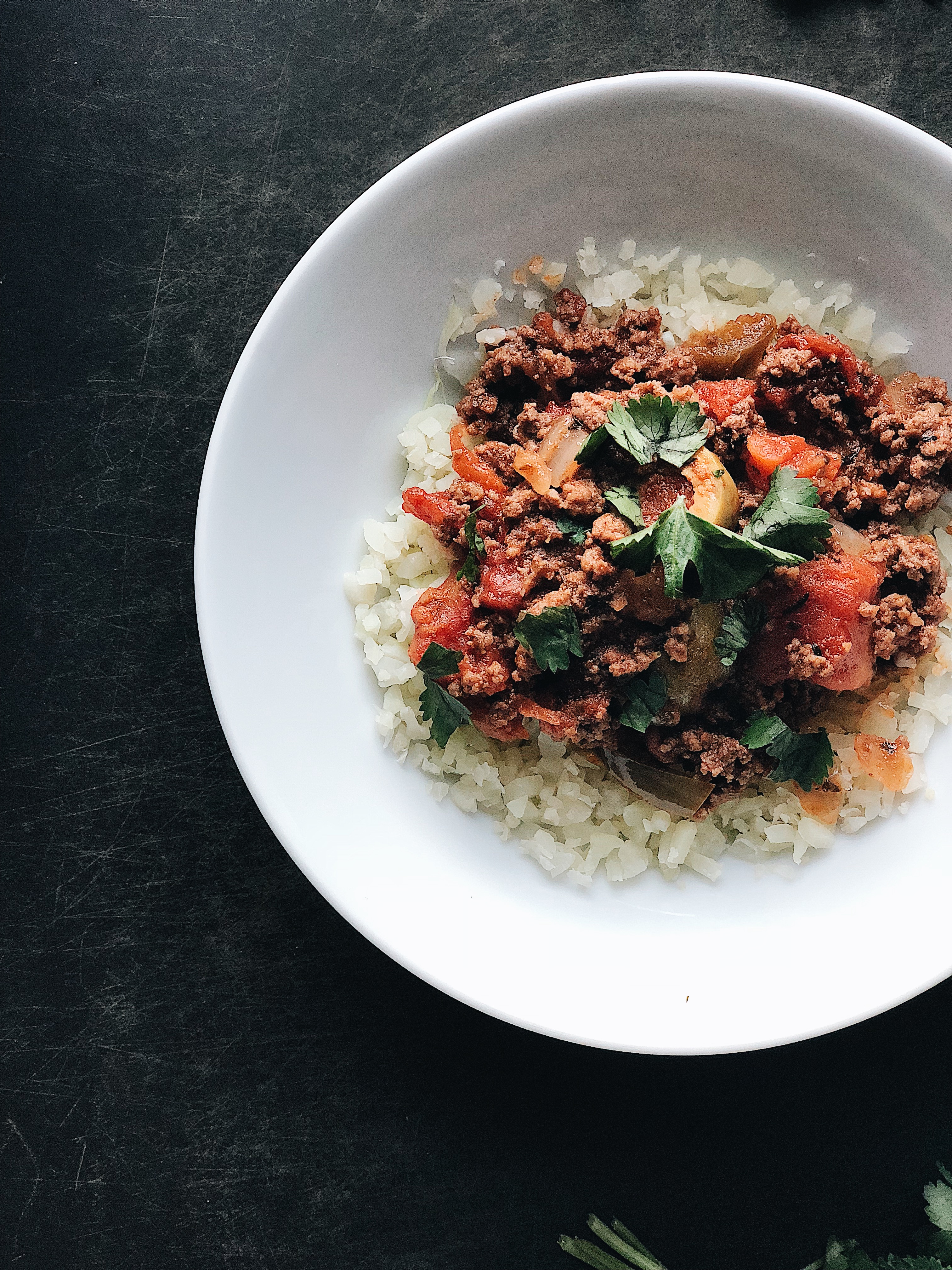 ---