A WINE PARTY | AND A RECIPE
This shop has been compensated by Collective Bias, Inc. and its advertiser. All opinions are mine alone. The following content is intended for readers who are 21 or older. #Chardonnation #NotableSummer #CollectiveBias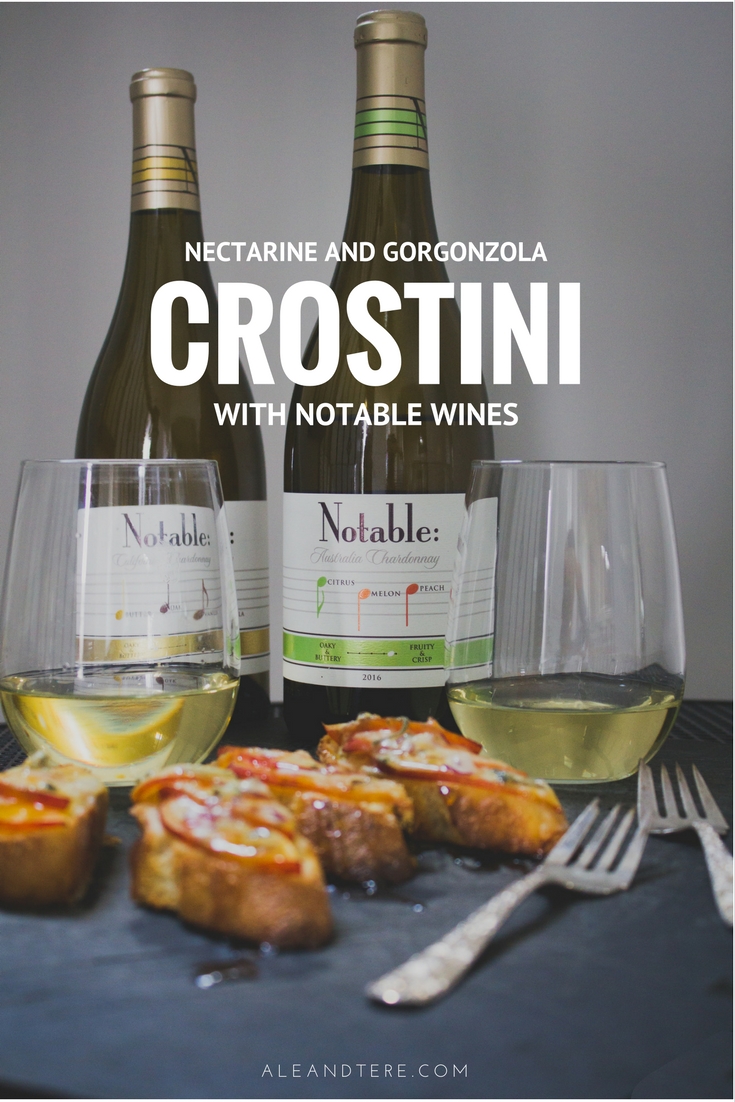 One of the best parts about moving into a new neighborhood, is having an opportunity to make new friends. Alex and I love to entertain and throw fancy gatherings and this weekend we get a chance to do just that! We are hosting a wine and cheese night, complete with our favorite jazzy playlist, fun conversation starters and our (guest only) fancy silverware!  There are a few different options on the menu for our guests to enjoy, like a variety of different cheeses and charcuterie as well as my go-to
Nectarine and G
orgonzola Crostini.  We are paring our spread with 
Notable Wines Fruity & Crisp Chardonnay and Notable Wines Oaky & Buttery Chardonnay 
for all of our guests to enjoy.
We are particularly excited about this wine, because it's the first wine that highlights the flavor profiles on the front of the bottle, so there is no guessing game.  The bottle elegantly showcases it's taste on the front label helping us choose which wine pairs best with what we're serving.  I chose the fruit and crispy Chardonnay to pair with my
Nectarine and Gorgonzola Crostini, 
because it has citrus, melon, and peach notes.  The flavor profiles of the
Notable Wines Fruity & Crisp Chardonnay
 compliment the sweetness of the nectarine, tartiness of the Gorgonzola, and the calming sweetness of the honey.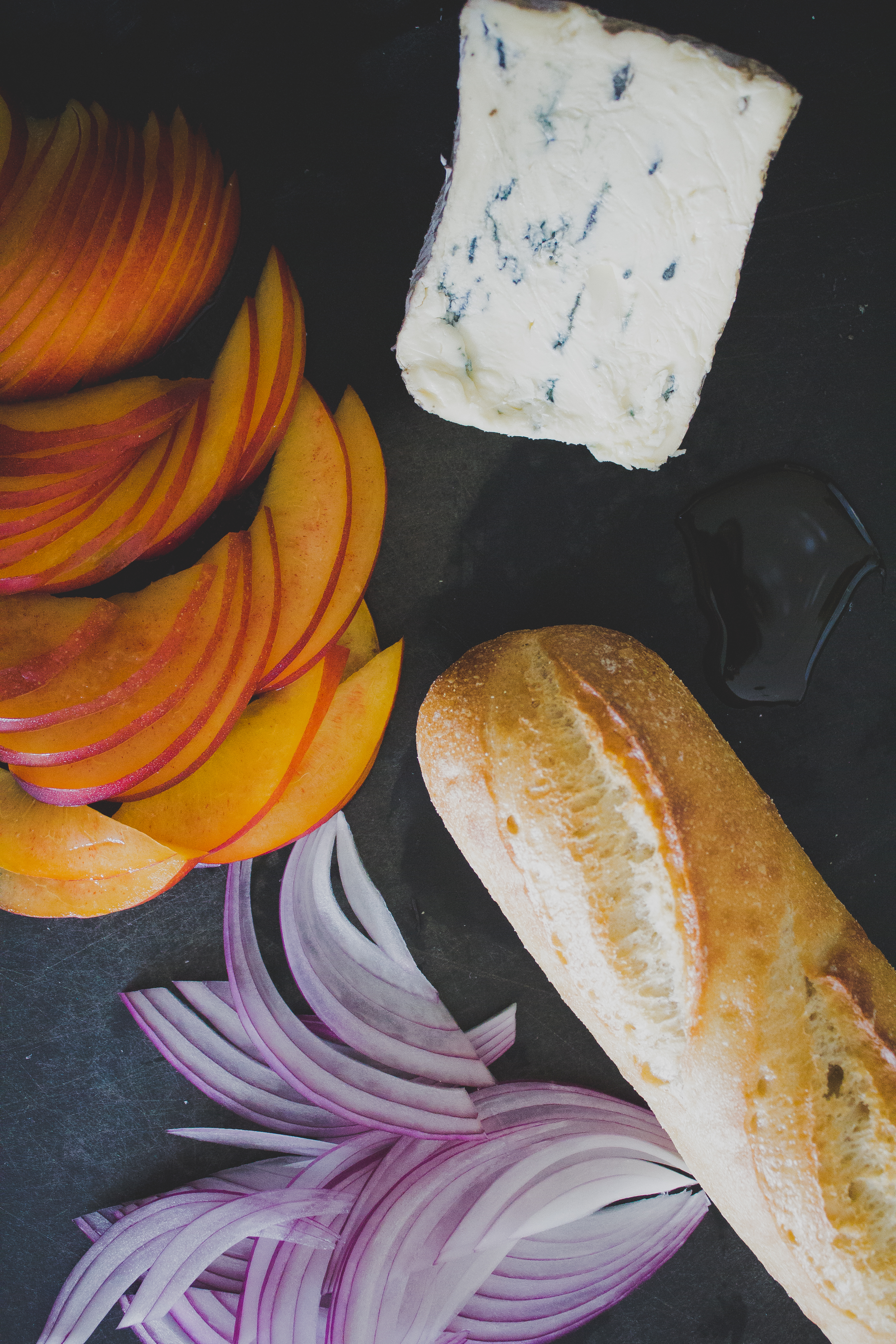 Nectarine Gorgonzola and Red Onion Crostini
Ingredients: 
1 small baguette sliced diagonally
4oz crumbled Gorgonzola cheese
1 nectarine thinly sliced
1/4 of red onion thinly sliced
2 Tbsp olive oil
Honey for drizzle
Directions: 
Preheat oven to 350 degrees
Place baguette on a roasting sheet, drizzle with olive oil and bake for 5 minutes or until golden
Remove crostini and layer with nectarine, gorgonzola and red onion and return to the oven for two more minutes
Plate the crostini in a serving dish and drizzle the honey on top.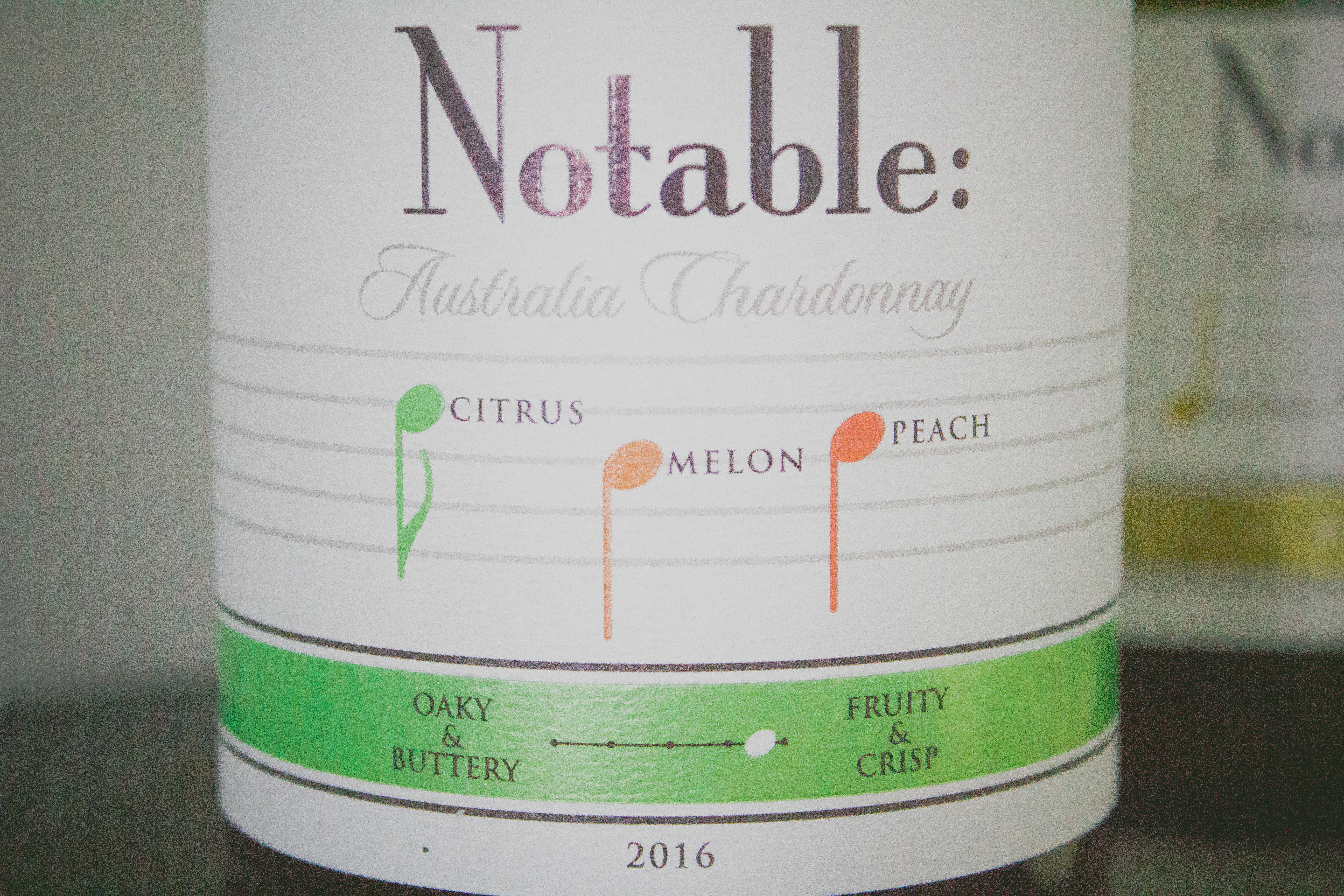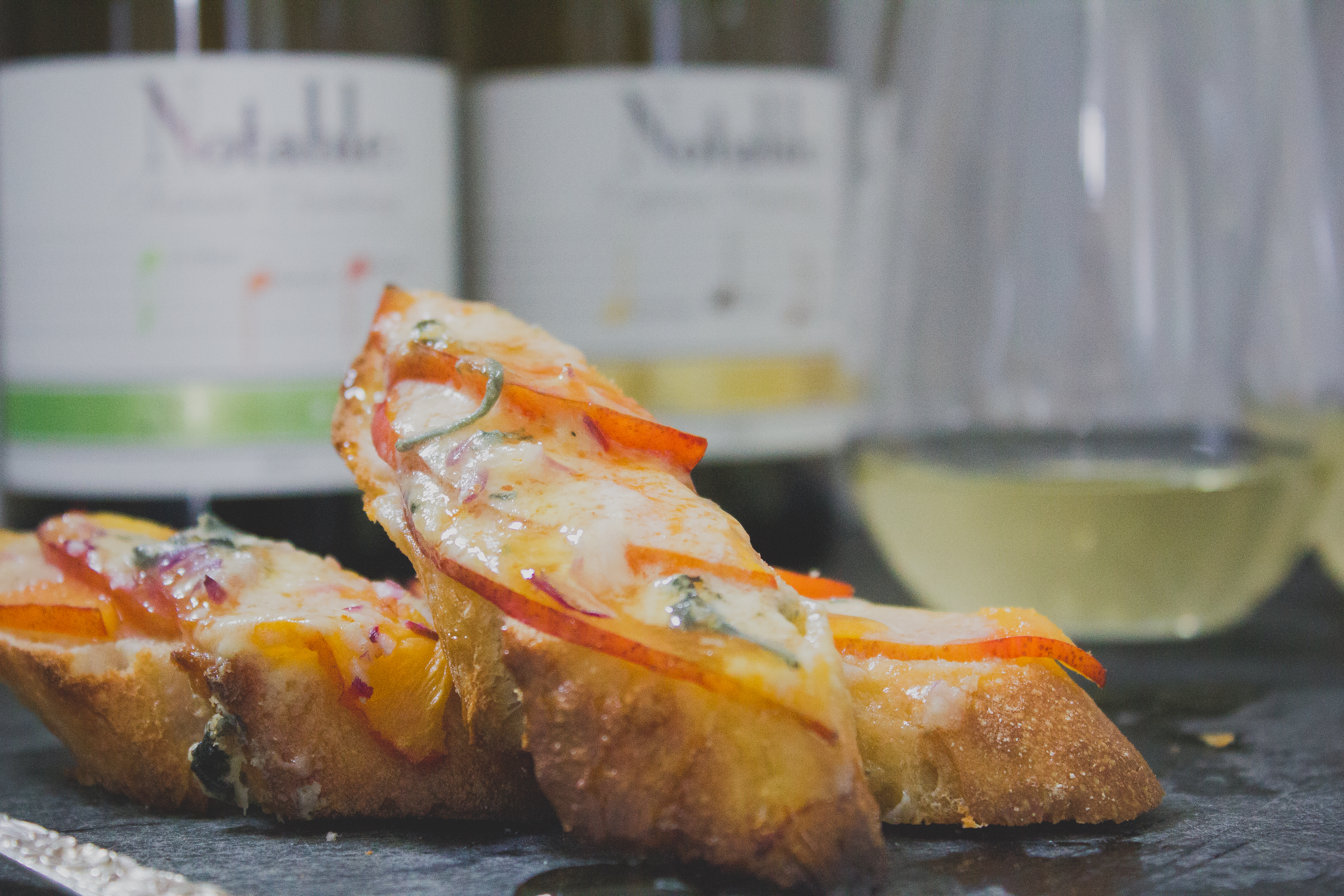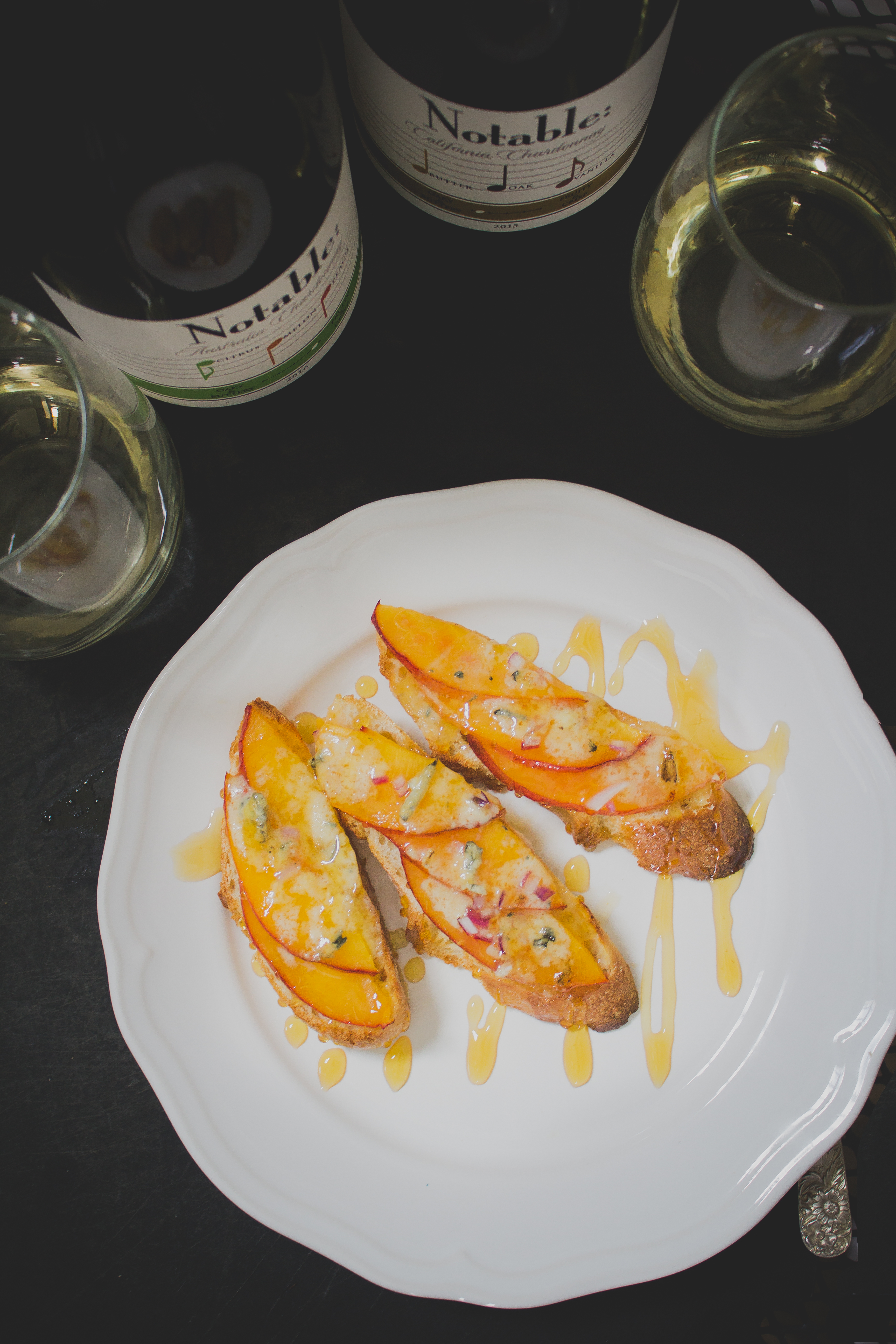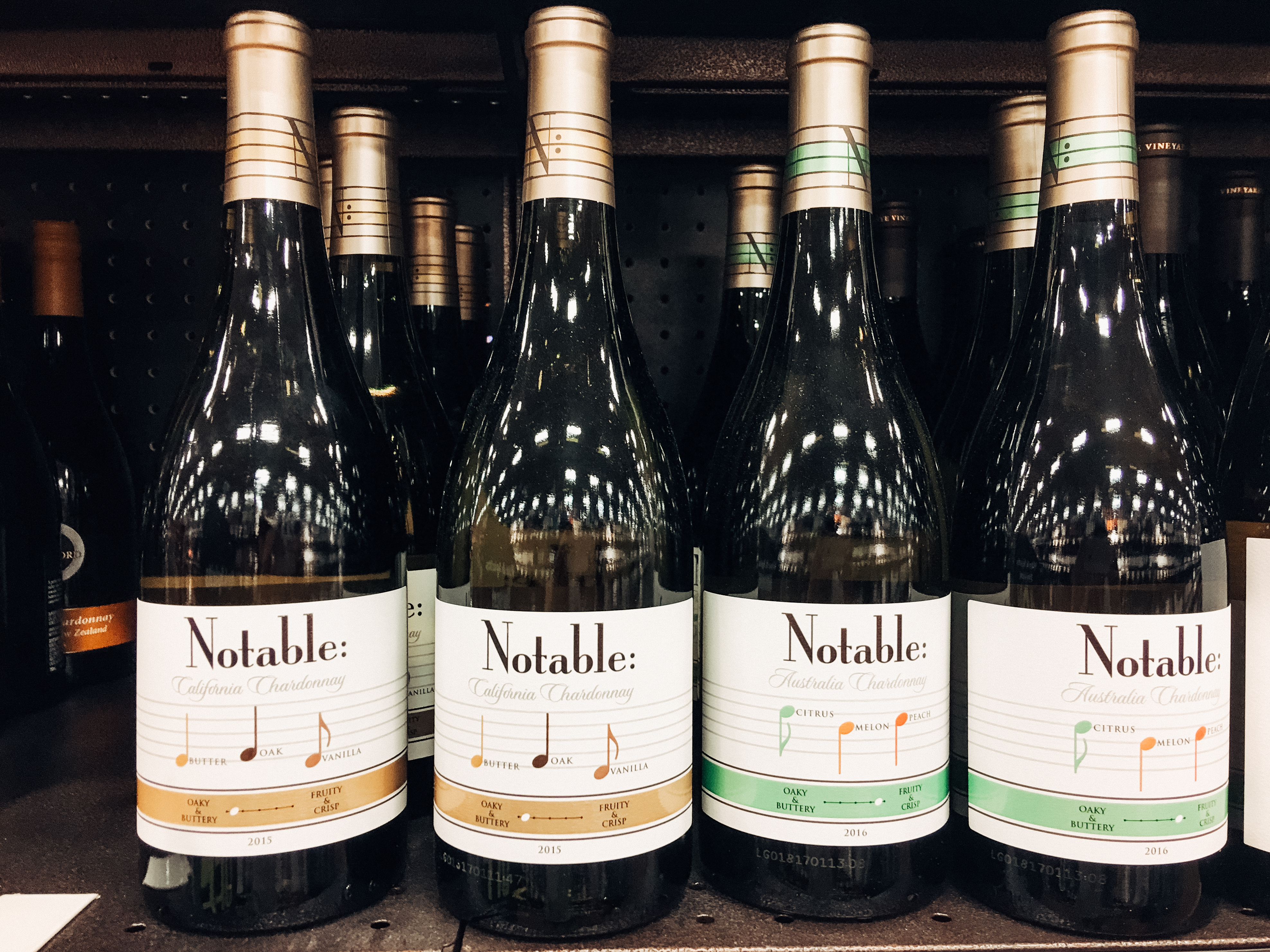 Choosing a good wine can be a difficult task, and I am all about wines that display their flavor profile for all to see. 
Here's to making new friends and to great wine! 
---