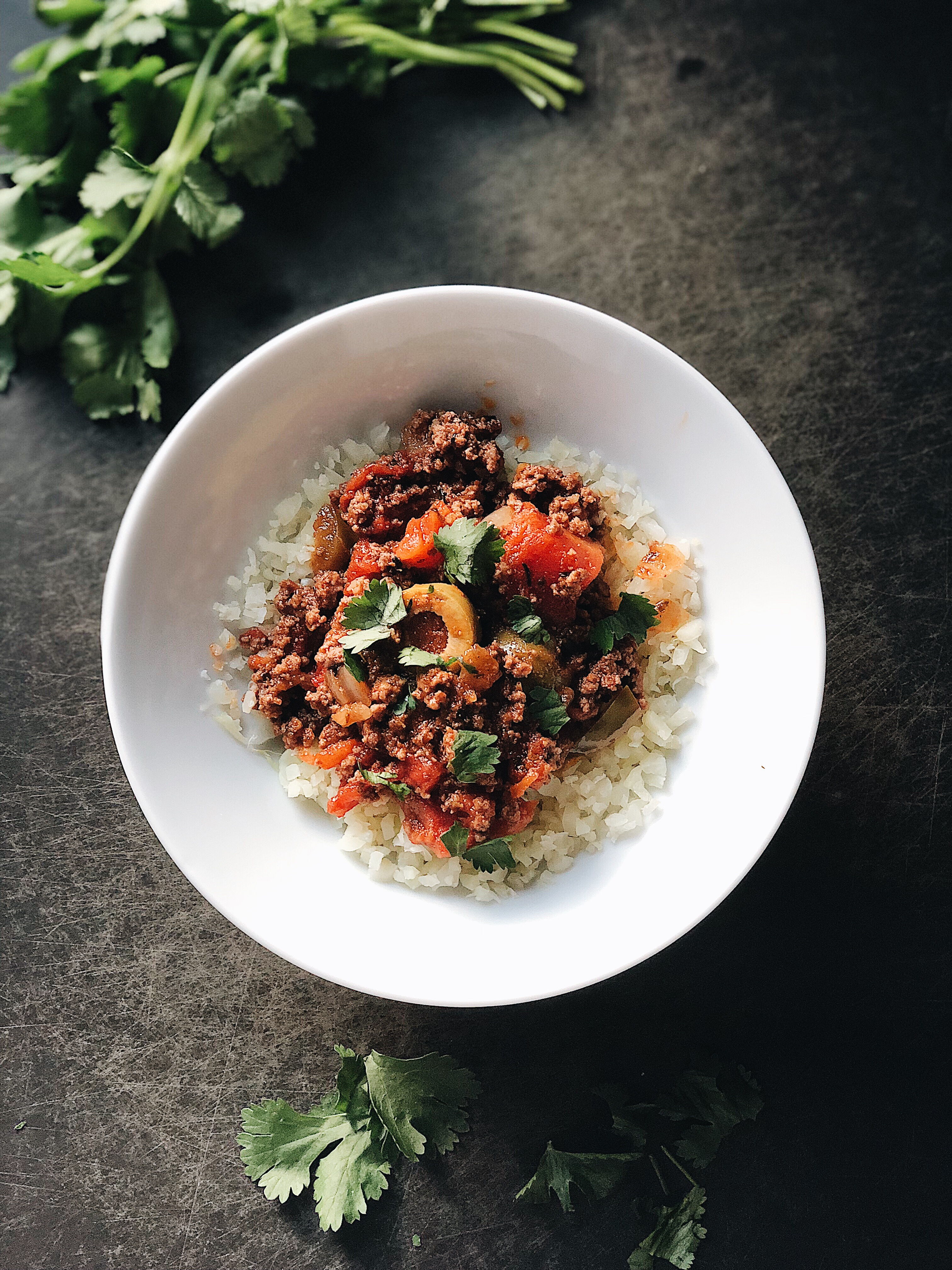 Early on in our marriage I told Alex that I would NEVER try to make his moms dishes.  She is an amazing Cuban cook and I knew that I would fall short if I even tried to cook like she does.  So, I found my own style and seduced Alex through my cooking.  He has the best of both worlds and we have a happy marriage.
Last week, I ventured into the cuban realm and cooked up this incredible Whole 30 Picadillo that left Alex speechless and today I am sharing the love.
Want more Whole 30 meal options?
FREE WHOLE 30 E-BOOK!