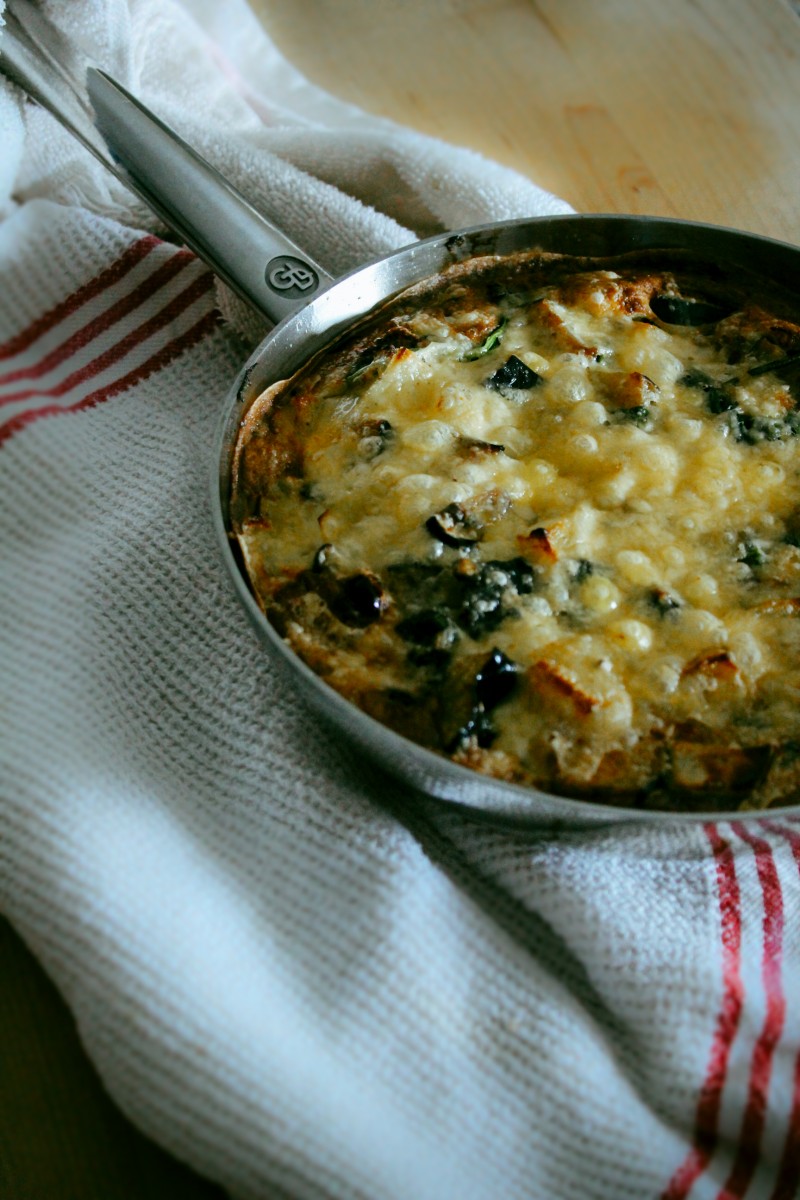 A couple of years ago, I had a friend drop off an acorn squash. Apparently, she bought one too many and thought I might want to tryout a new recipe. It was my first time making anything-squash and I thought chopping it up and roasting it would be the way to go. I cut the whole thing up, sprinkled half of it over a salad and kept the rest in the fridge.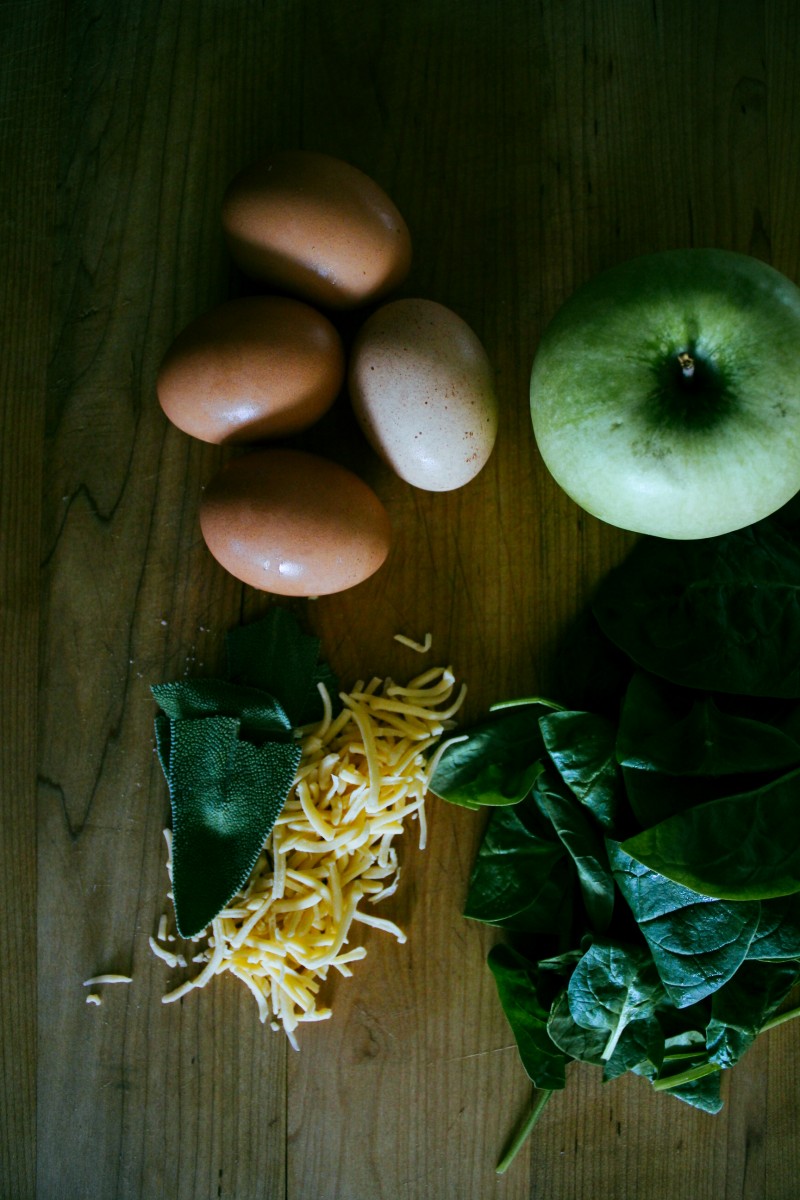 The next day, we were ready for breakfast and I remembered about the sweet golden chopped up squash living in our fridge ready to be eaten. I quickly threw this acorn squash and apple frittata together and have not looked back since. It's turned out to be one of our go-to fall staples. My husband LOVES it and all of the spices and aromas warm up our home for the fall season! Win win!  This time around, we got an acorn squash just to make this frittata and I thought I'd share the recipe. Happy cooking!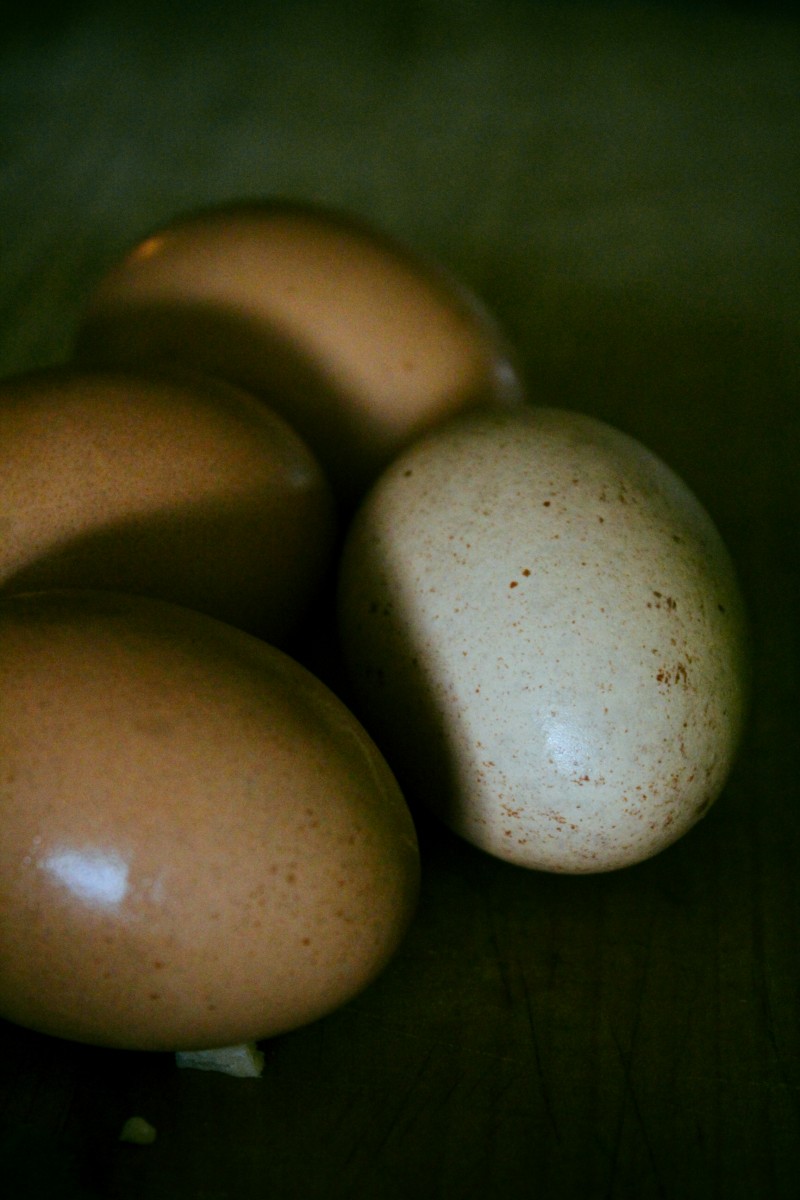 Ingredients
½ medium acorn squash
1 teaspoon of allspice
1 teaspoon of nutmeg
1 teaspoon of cloves
2 tablespoons of olive oil for roasting
1 granny smith apple cubed
1 tablespoon of chopped sage
2 tablespoon of butter
1 cup of fresh spinach
3 tablespoons of dried cranberries
3 large eggs
3 tablespoons of shredded gouda
salt to taste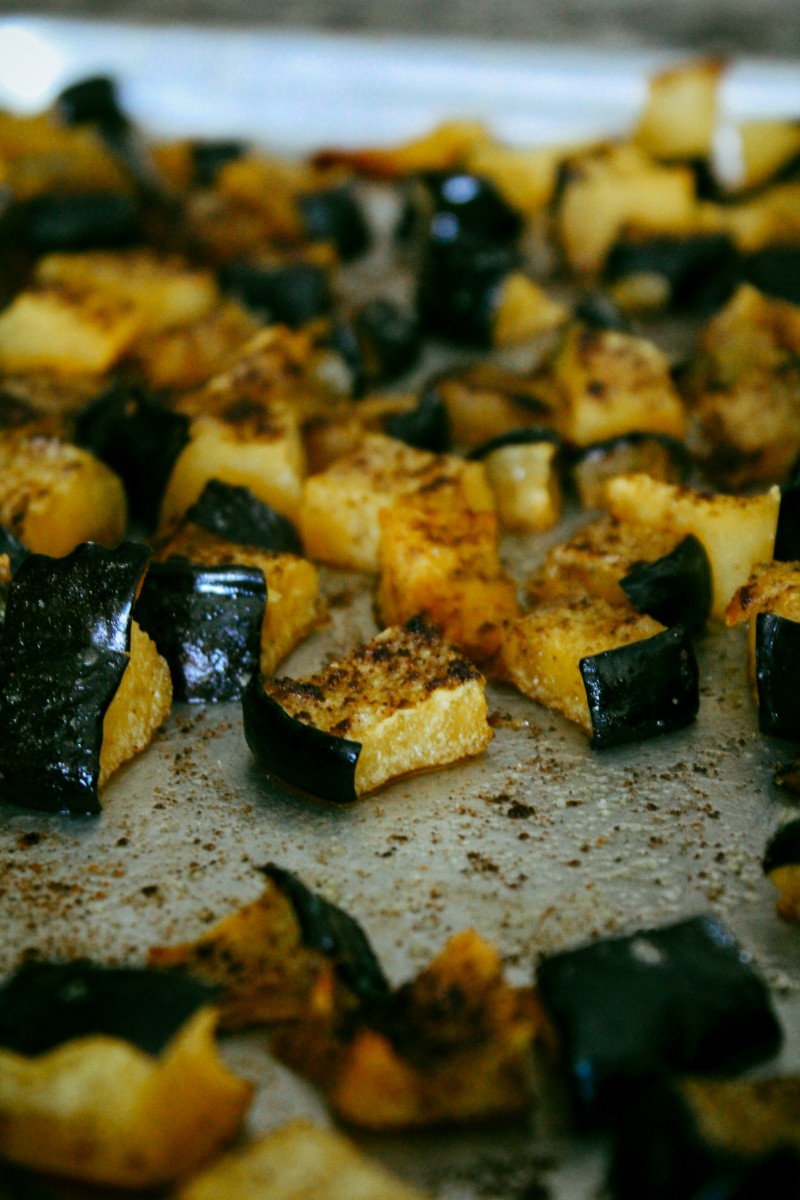 Directions
preheat the oven to 400 degrees fahrenheit
cube the acorn squash and place in a roasting pan
toss the squash with some olive oil, allspice, nutmeg and cloves and a pinch of salt
roast for 40- 50 minutes or until the quash is tender
in a medium frittata pan (set on medium high heat) add one tablespoon of butter, the apple and the sage and sauté for five minutes to soften the apple
add the rest of the butter, spinach, roasted acorn squash and cranberries and cook for another 3 minutes
meanwhile turn on the broiler
in a medium bowl whisk the eggs and add to the pan twirling the pan to spread the egg evenly, cook for 3 minutes and transfer the pan to the oven
allow the broiler to finish cooking the top of the frittata and watch it closely for about 5 minutes
add the shredded gouda to the top of the frittata and return to the oven until the cheese is brown and gooey
enjoy!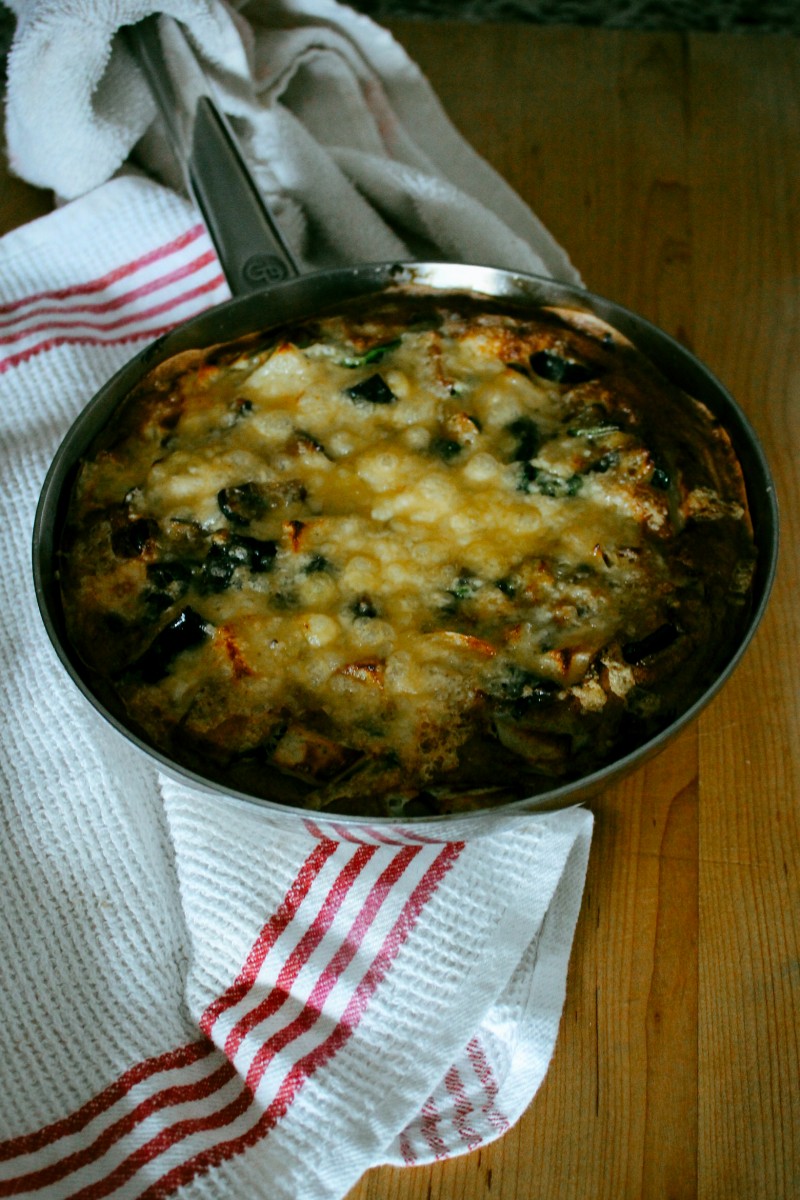 //this recipe was originally posted on a short blonde's blog for a recipe swap//