THE DREAMING TREE + A PICNIC
This shop has been compensated by Collective Bias, Inc. and its advertiser. All opinions are mine alone. The following content is intended for readers who are 21 or older. #ShareWineandBites #CollectiveBias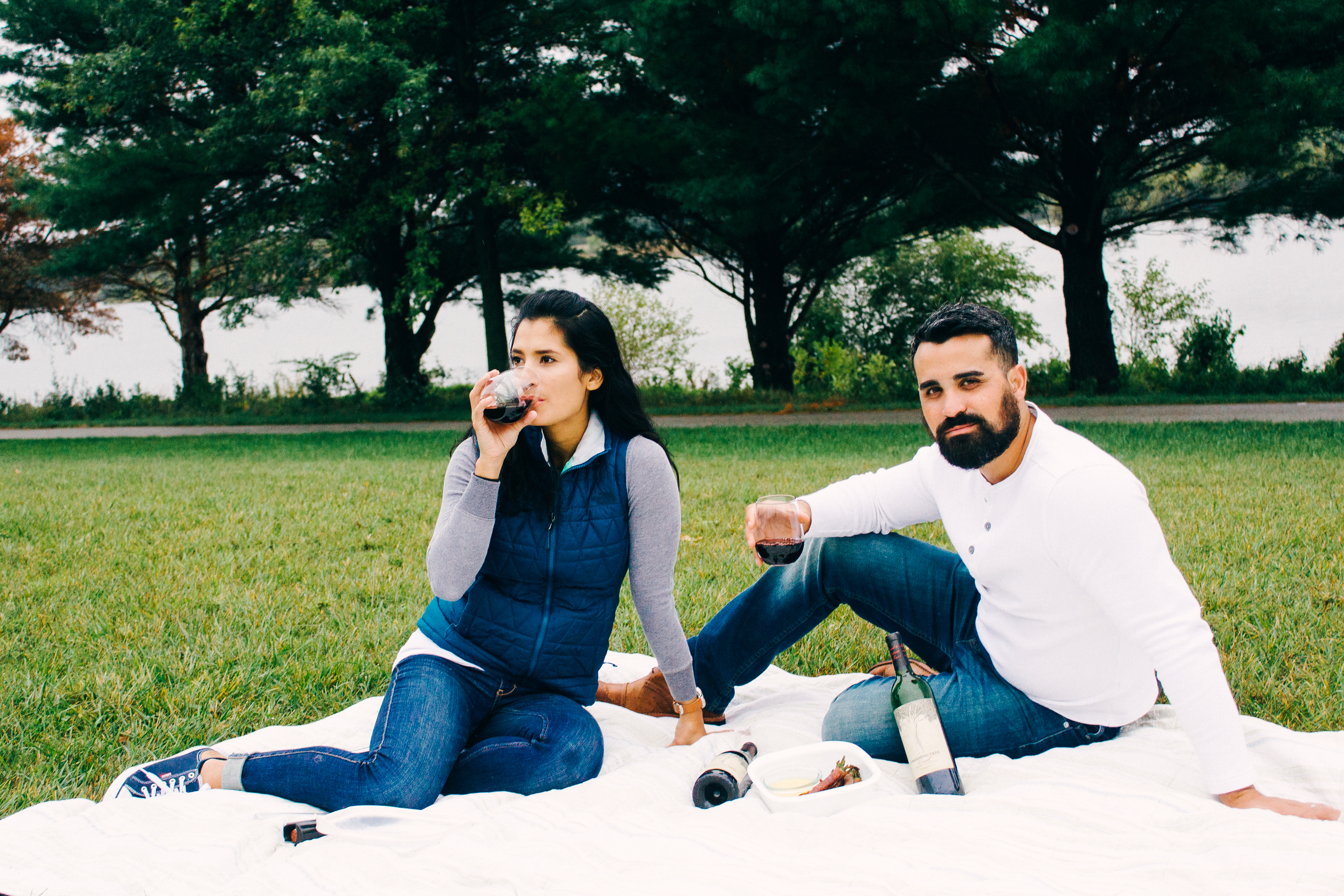 Once in a while, Alex and I have the rare opportunity to get out and spend some time hanging out without any interruptions. It's not often that we get to do that so when we do, we make sure that it includes all of the things that we are passionate about.  We head outdoors to enjoy nature, bring delicious snacks that are fun and easy to eat, and make sure we bring along a really good bottle of wine.
Last week, Alex and I spent some time at our local park and shared a picnic.  We packed our favorite preciutto wrapped asparagus in hollandaise sauce (recipe below) and the perfect bottle of Dreaming Tree Crush and Dreaming Tree Pinot Noir .  The evening was cool and perfect for a picnic by the trees.  We had a great time hitting the reset button on life and chatting away about our thoughts, dreams and aspirations.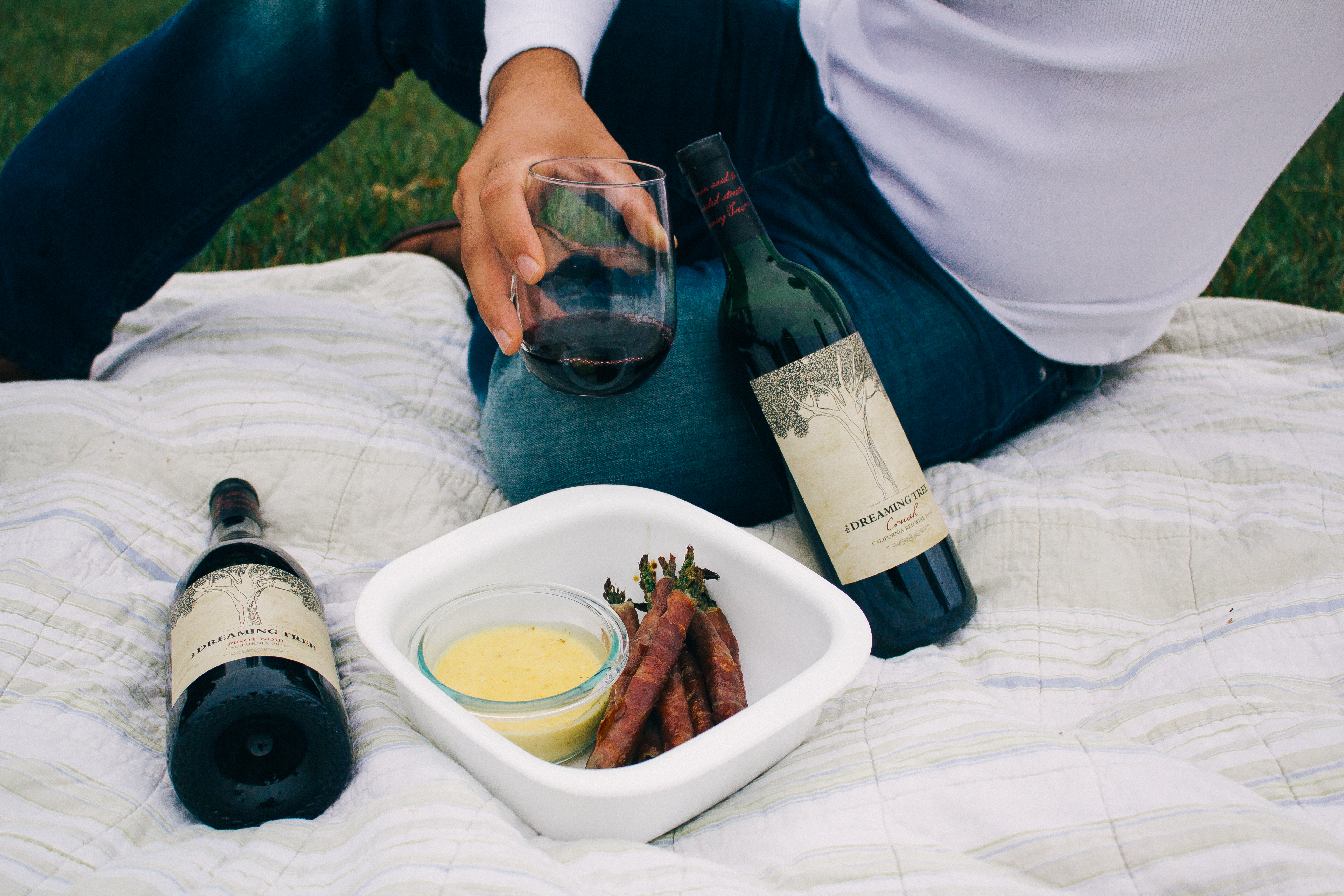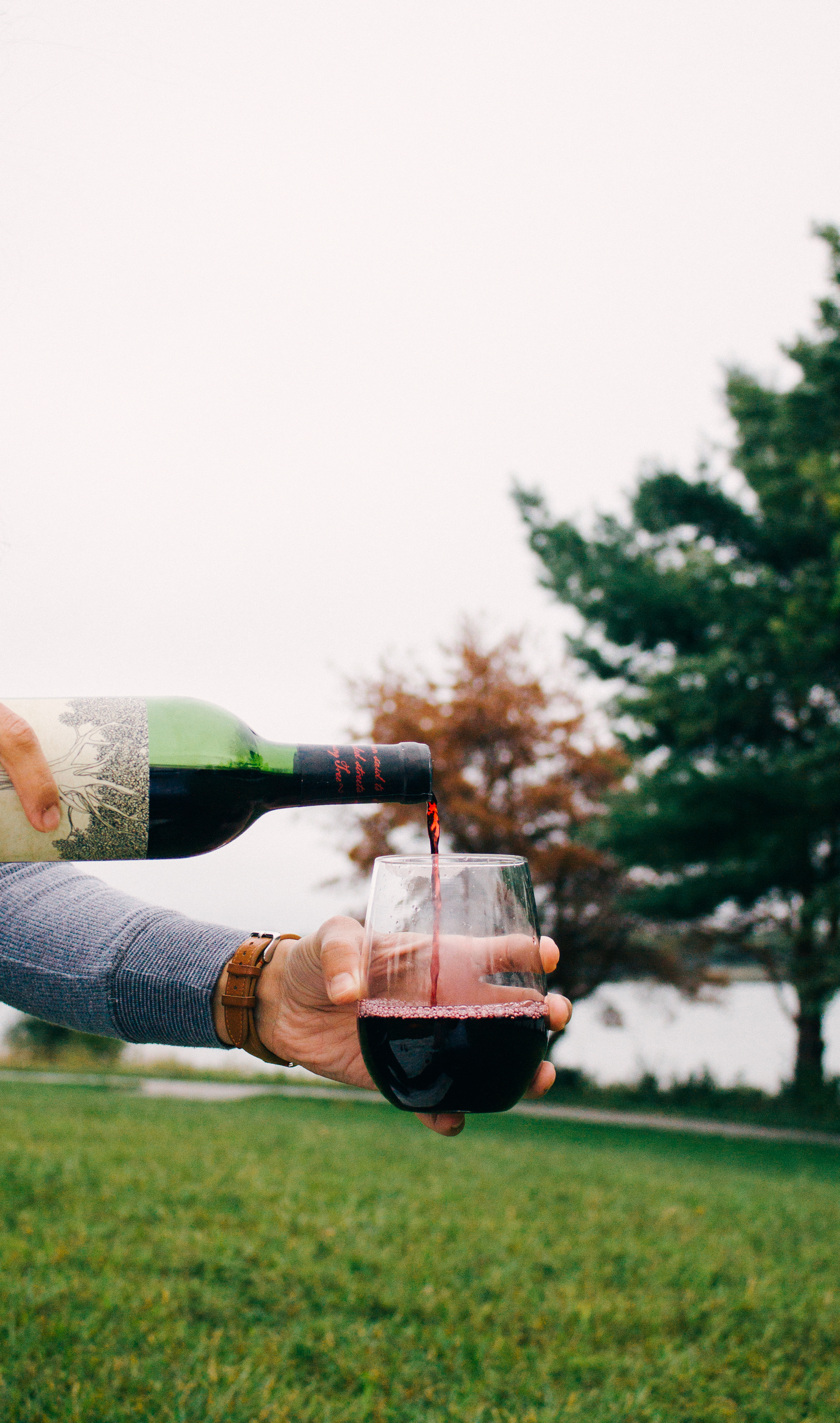 We particularly enjoy the Dreaming Tree brand, because not only are their wines incredible, but they also have a social conscience, which comes through in their commitment to protect and restore tree and forresty areas across the country and around the globe! They have sustainable winemaking practices and they have donated over $1M to environmental programs that protects trees across the country.
A wine that cares… how cool is that!? We picked up The Dreaming Tree wines at our local grocery store, however you can also find them at your drugstore or supercenter store. You can also head over to their website, and locate their wines there.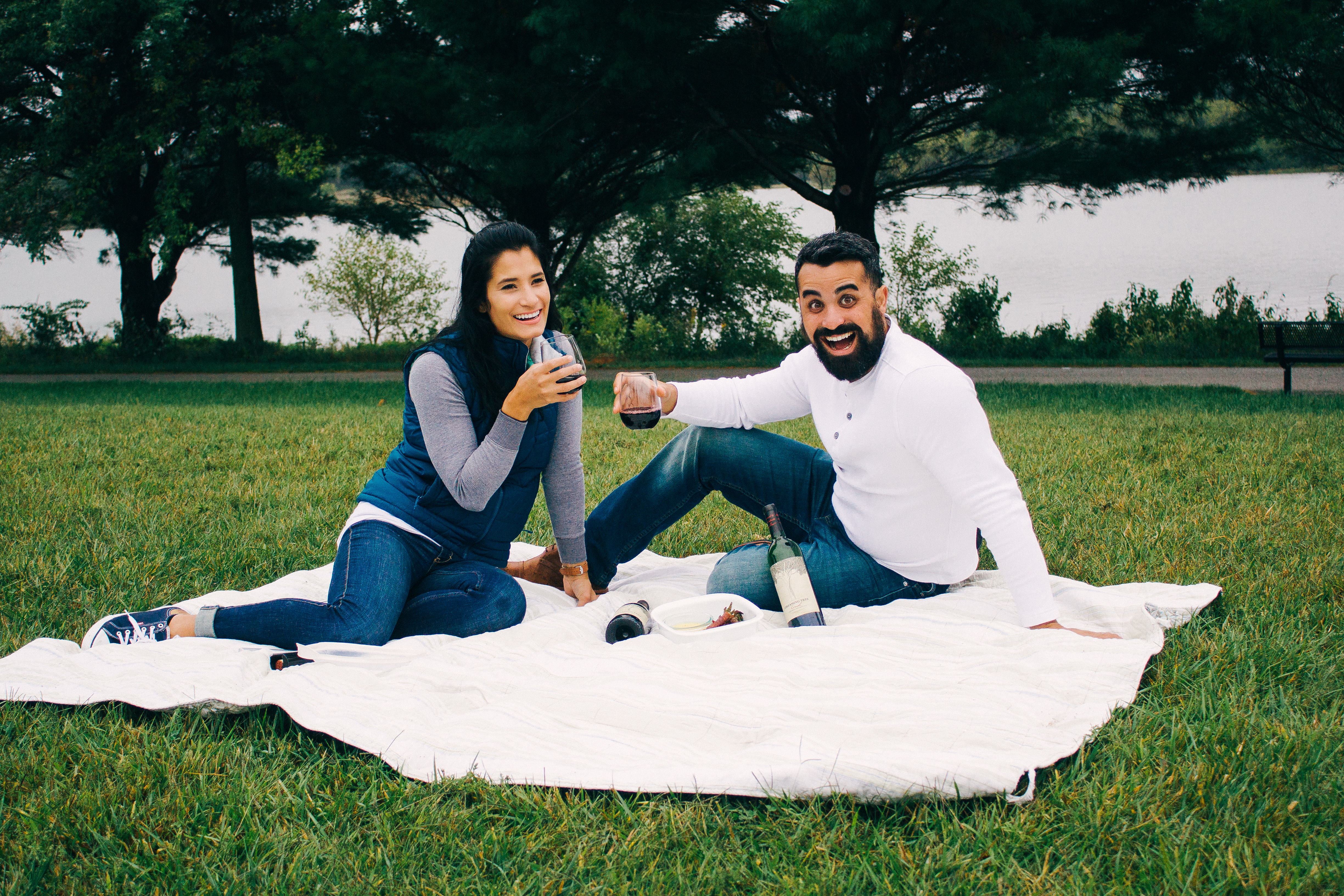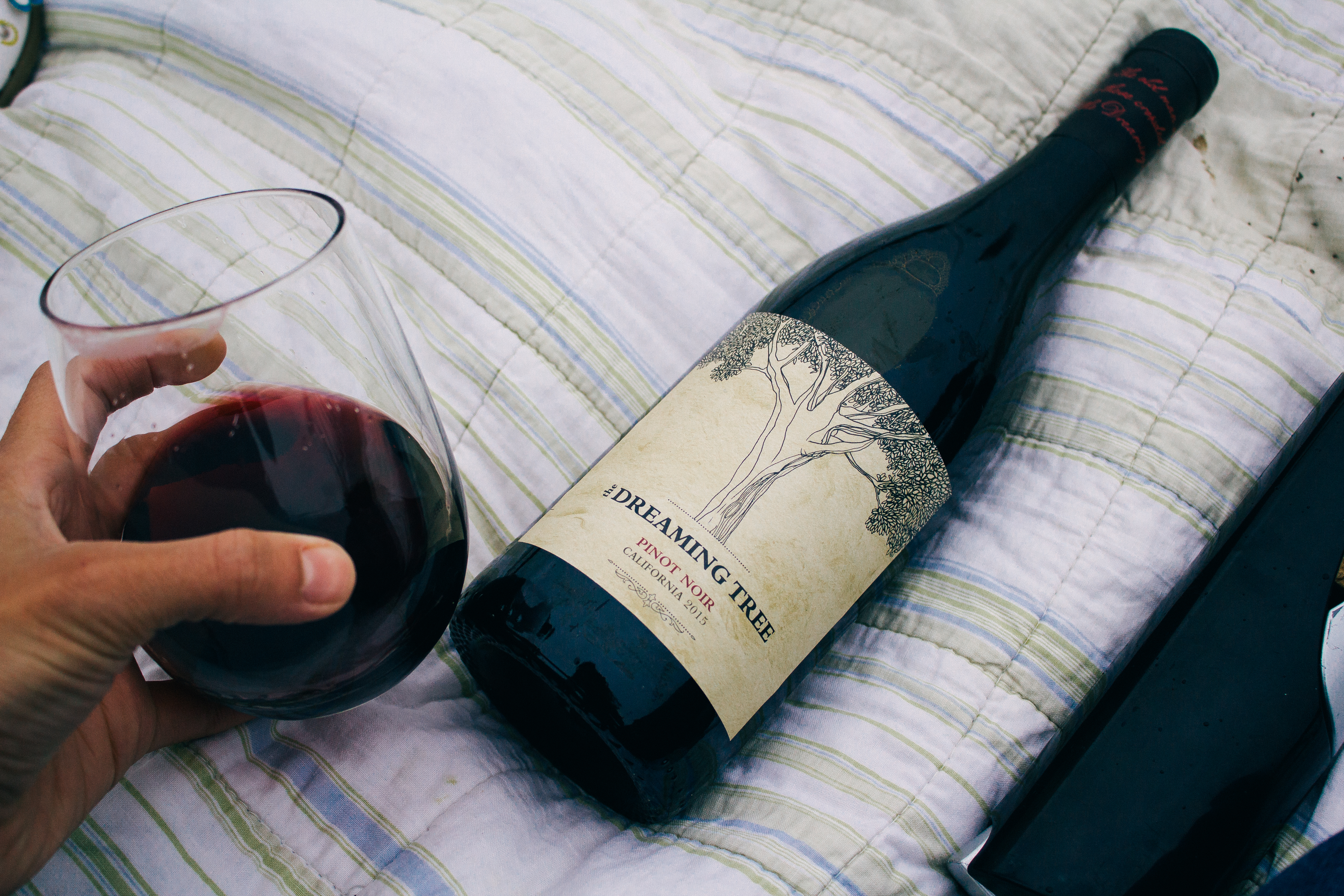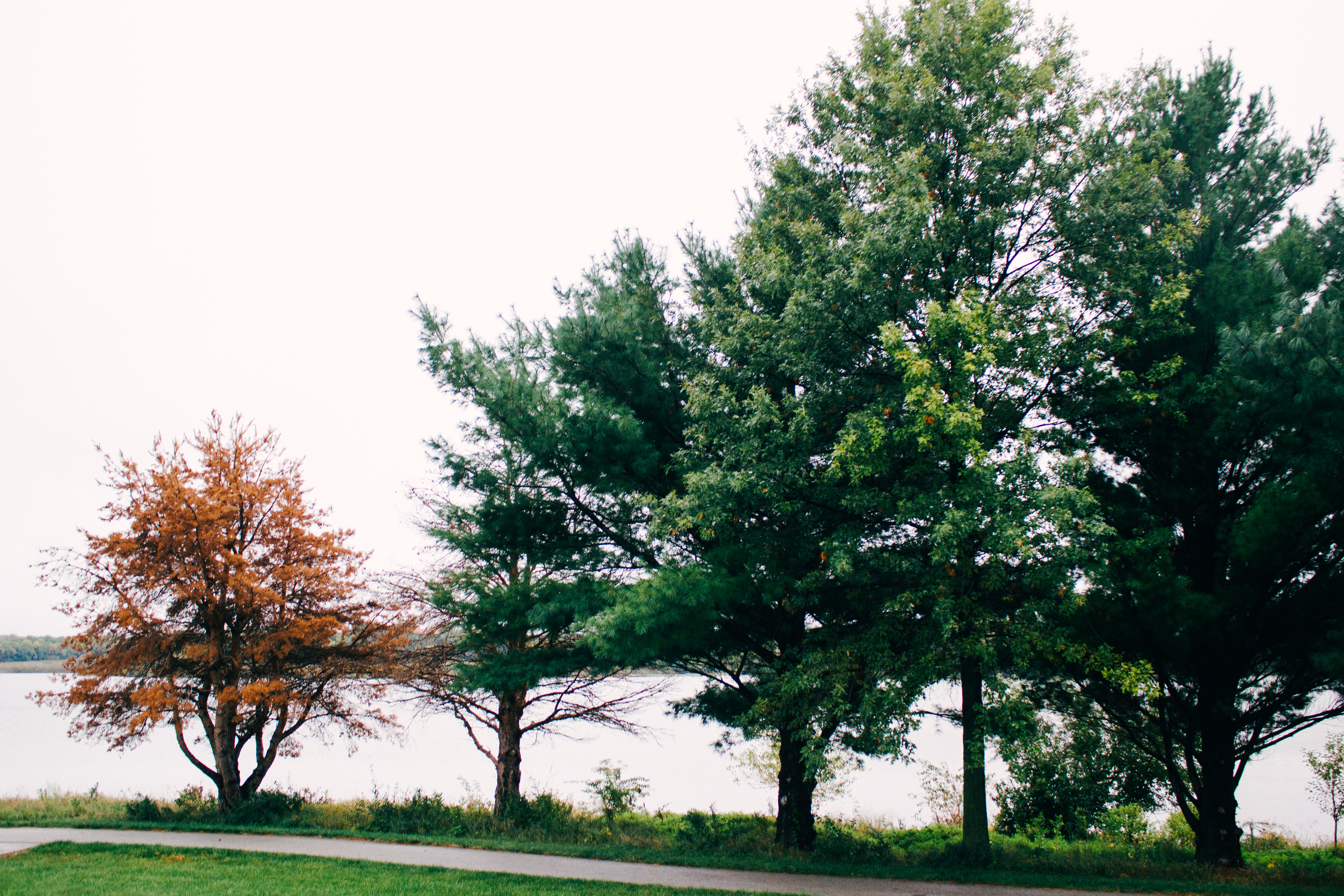 So, here's to picnics by the trees, to wines that give back to our environment and to date nights!
If you're looking for a perfect fun appetizer to take to your next get together, here's a good one…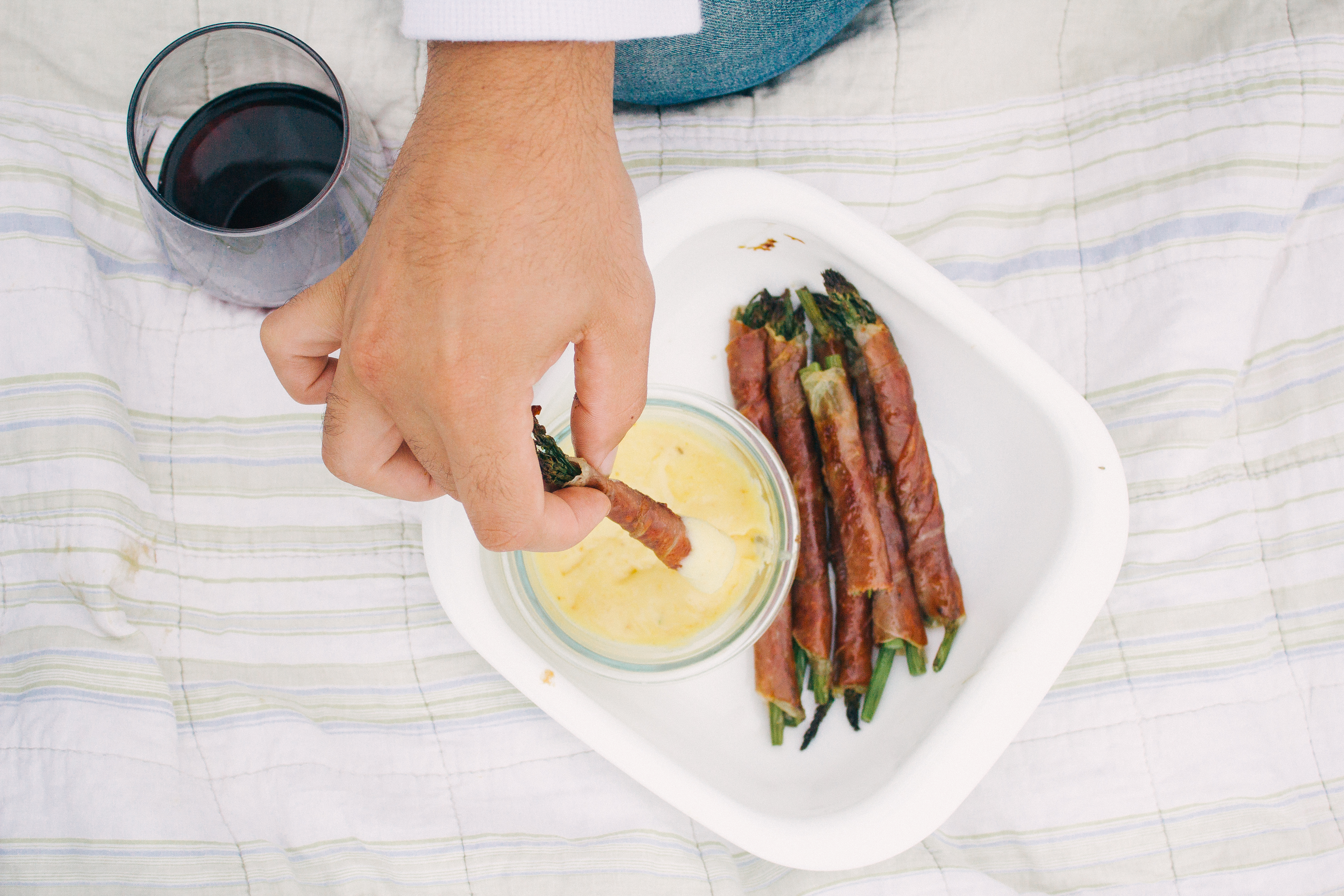 Prosciutto wrapped asparagus with hollandaise drizzle with 
The Dreaming Tree
Ingredients
One bunch of asparagus
Salt and pepper
About six slices of prosciutto
4 egg yolks
1 tbs of lemon juice
1/4 cup of melted butter
Cayenne pepper
Directions
Preheat the oven to 350 degrees
Rinse the asparagus and trim off the ends.
Open one slice of prosciutto and place 2-3 asparagus in the middle of the prosciutto and roll to wrap the asparagus
Place the asparagus in a baking sheet lined with parchment paper and sprinkle with salt and pepper
Bake for 15-20 minutes (or until the prosciutto is crispy)
For the hollandaise
Set a small pot of water on the stove and bring to a boil
Place the four egg yolks in a cleanheat proof mixing bowl add the salt pepper and lemon juice
With a wide metal whisk, whisk the egg yolks for about five minutes
Bring the mixture over the boiling water creating a double boiler and continue to whisk
Meanwhile, slowly add in the melted butter and continue to whisk until the mixture has emulsified and it becomes thick.
Add a pinch of cayenne pepper and store in an airtight container or drizzle over the dish
Since I took this dish to-go, I placed the asparagus in an airtight container and then "dipped" them into the hollandaise sauce.
Enjoy!!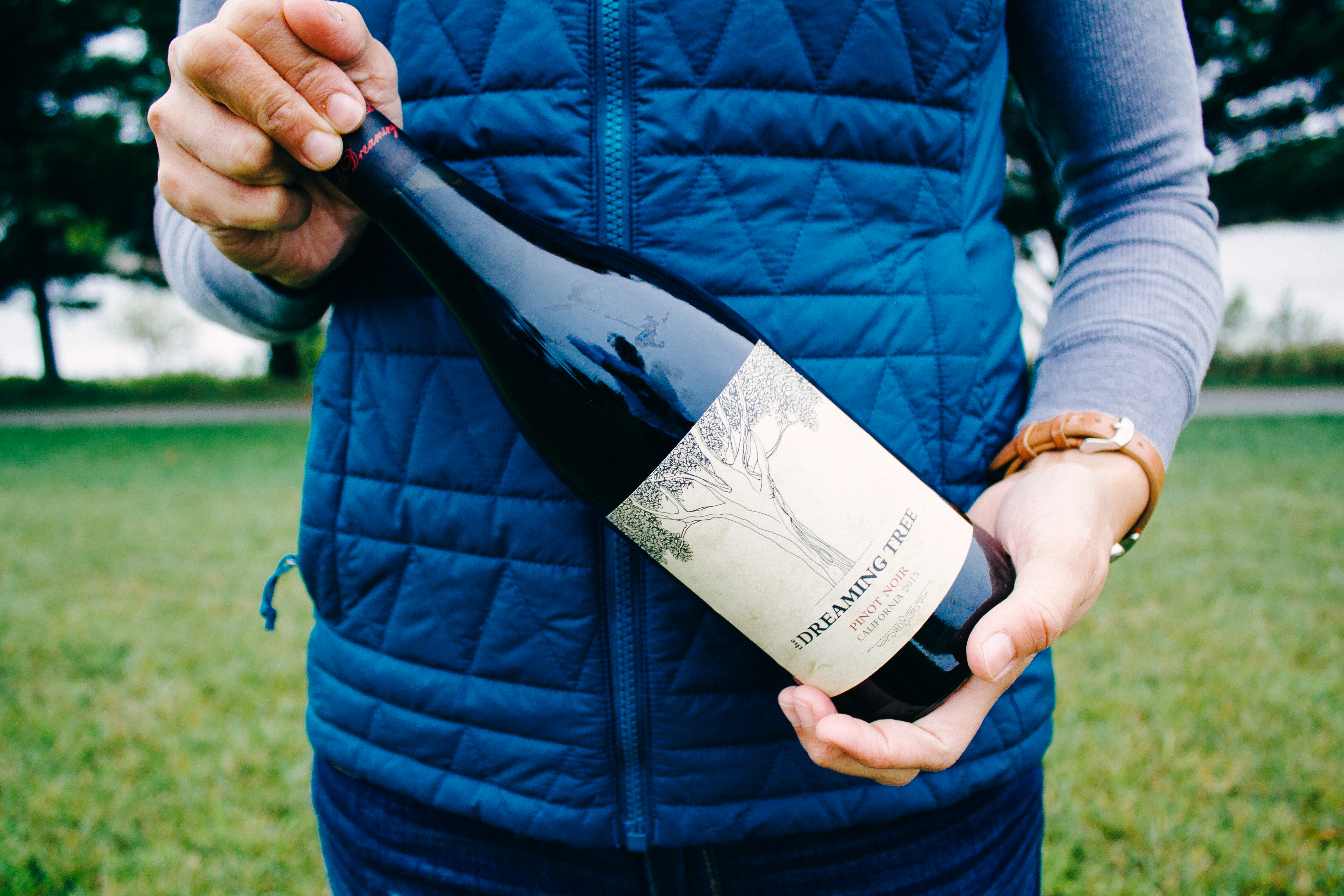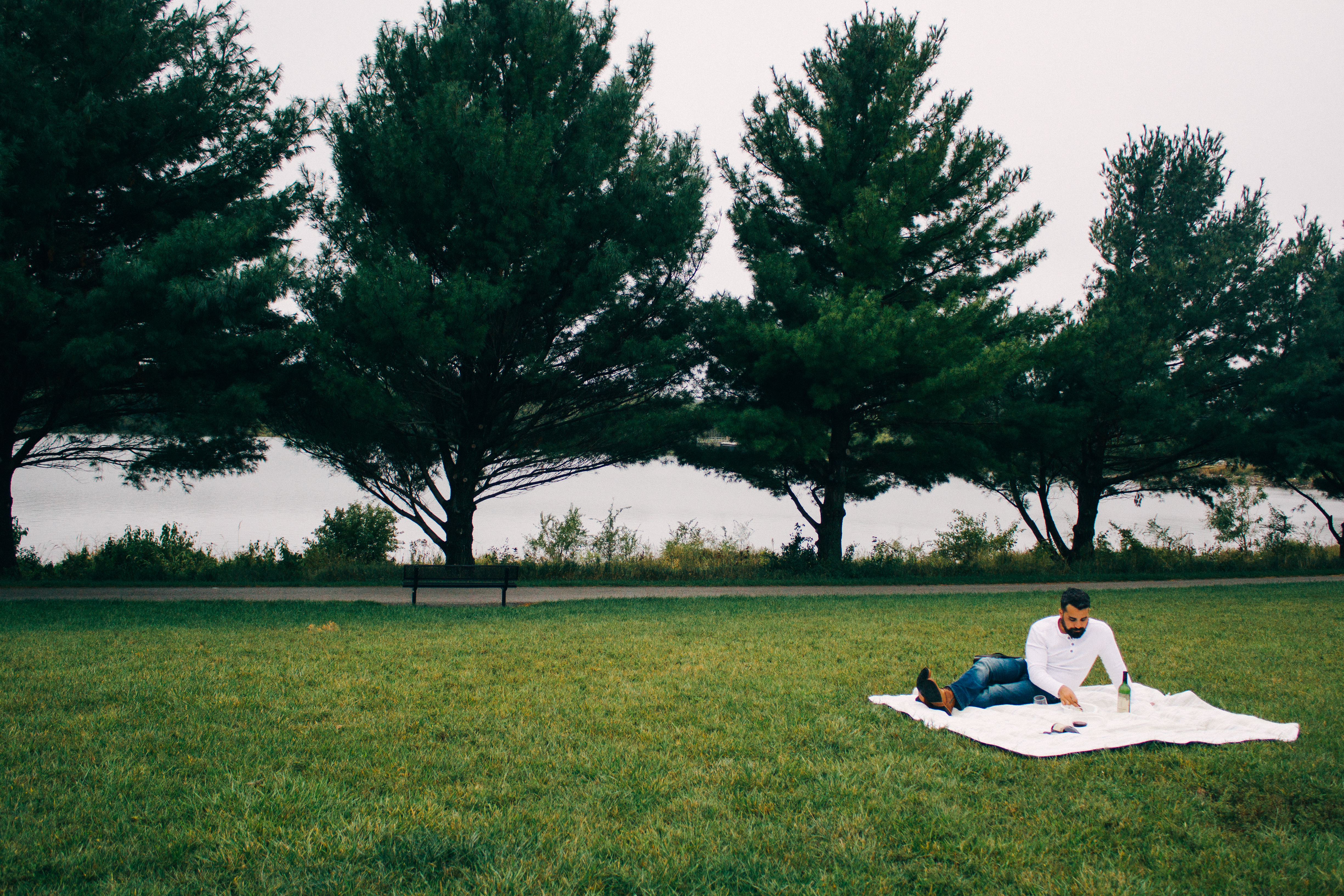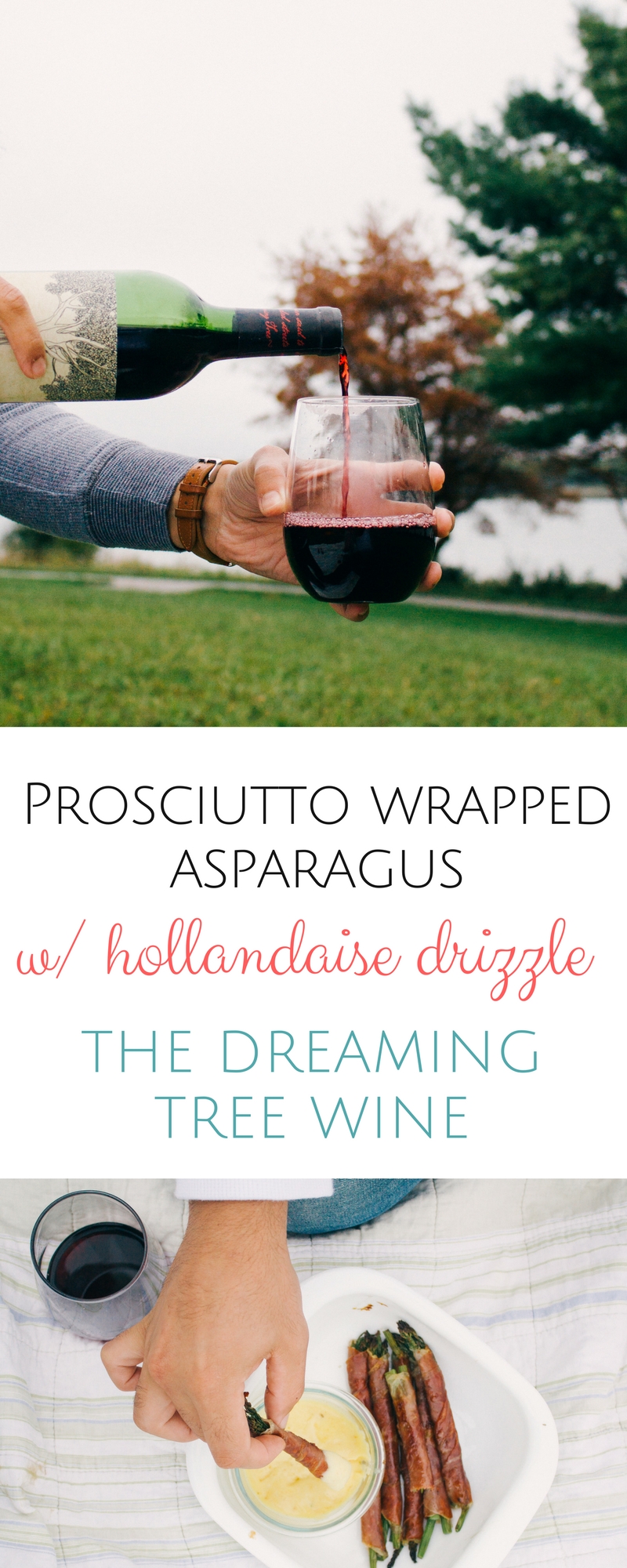 ---