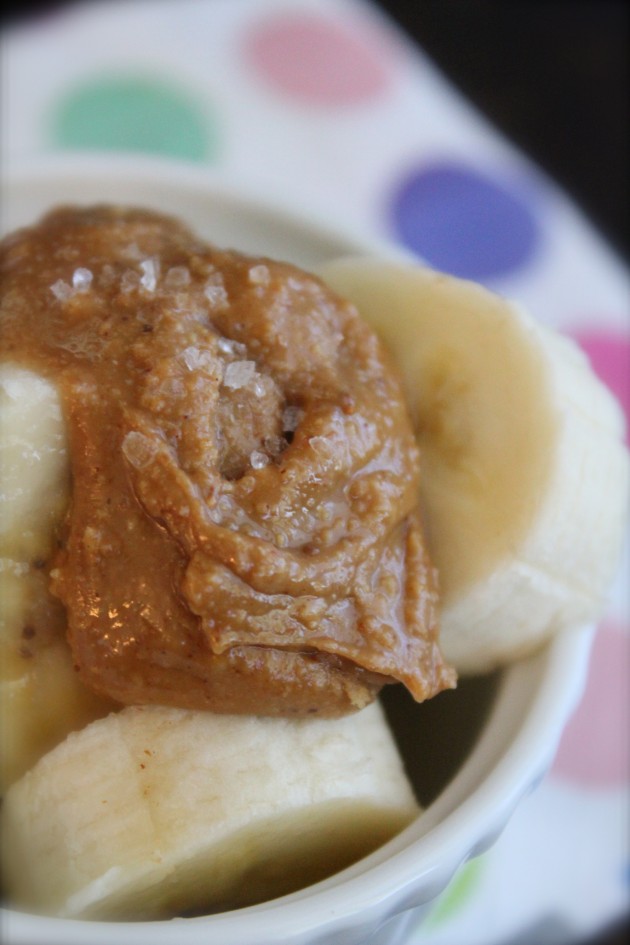 There is something so romantic about making food from scratch. Not sure if it's the time it takes to develop all of the flavors of a particular dish, or the satisfaction that you get from knowing that no short-cuts were taken regardless of how intricate or simple a recipe may be. Last week, in my efforts to stick with my new year resolution, I opted for the "from-scratch" version of my favorite staple ingredient… peanut butter. It turned out to be creamier, tastier and so much cleaner than anything you could possibly get from a jar and because there are no preservatives I can have it by the spoonfuls!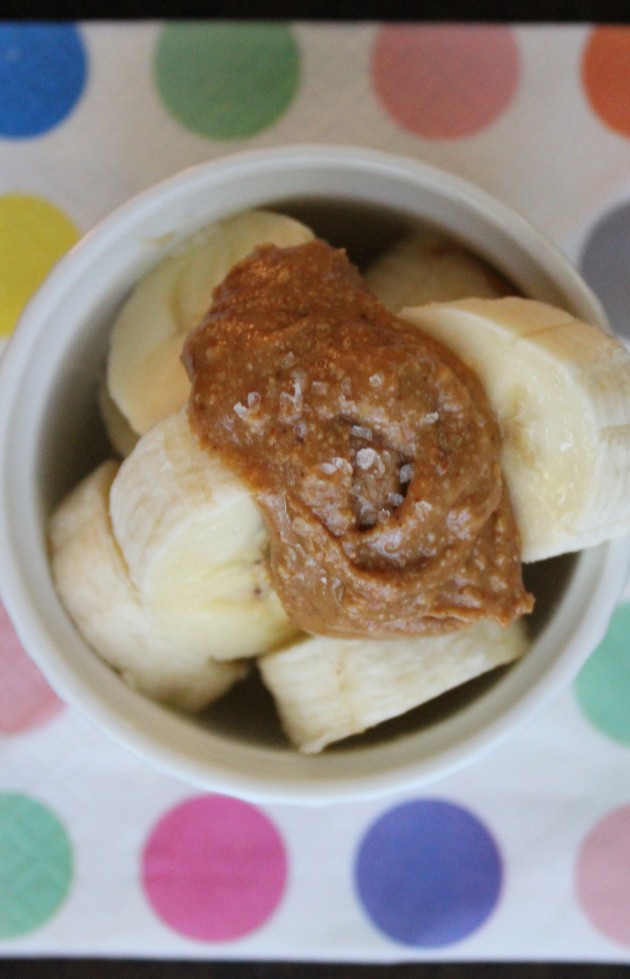 My favorite way of eating it is over fresh fruit with cracked sea salt over it… delish!
Here's the easy recipe:
Directions: Blend the peanuts in a food processor for 8-10minutes.  I had to stop every few minutes to scrape down the sides and make sure and break up the peanuts.  Keep at it… the mixture gets crumbly before it gets creamy.  If after the 10 minutes you want a creamier consistency you can add a teaspoon or two of canola/vegetable oil- (I opt out of the extra oil) Store it in an airtight container in the fridge. Note:  the ingredients might separate over time.  Just mix it before you indulge.