This shop has been compensated by Collective Bias, Inc. and its advertiser. All opinions are mine alone. #SameSilkySmoothTaste #CollectiveBias
Ok so we're getting really close to February and we are still holding on strong to our resolutions.  One of the really big topics for us this year is to maintain a dairy free diet.  We're also trying to exercise more and to be consistent with our daily tasks like drink 64 oz of water. So far we are doing great and although it hasn't been easy, there are five tips that have helped me stay on track.
I. Substitute when you can–  I grew up drinking cafe-con-leche in the morning and to this day it's my morning must have.  There's something about the taste and warmth of cafe-con-leche that reminds me of home.  These days, I try to do my best to stay dairy free so I'm having to make a few tweaks to my go-to drink in order to keep up with my goals.  I like to swap out my whole milk with Silk almond milk because it has fewer calories, it's dairy free and it has a really delicious creamy taste that goes perfect with my cafe-con-leche.  Also, Silk Milk is the perfect everyday milk for our dairy-free needs and come mid-january they are featuring a new packaging and that you can find at Walmart.   If coffee is not your thing, you can try swapping out Silk Milk for regular milk in your cereal or tea and not feel guilty because every delicious glass has absolutely no cholesterol and no saturated fat.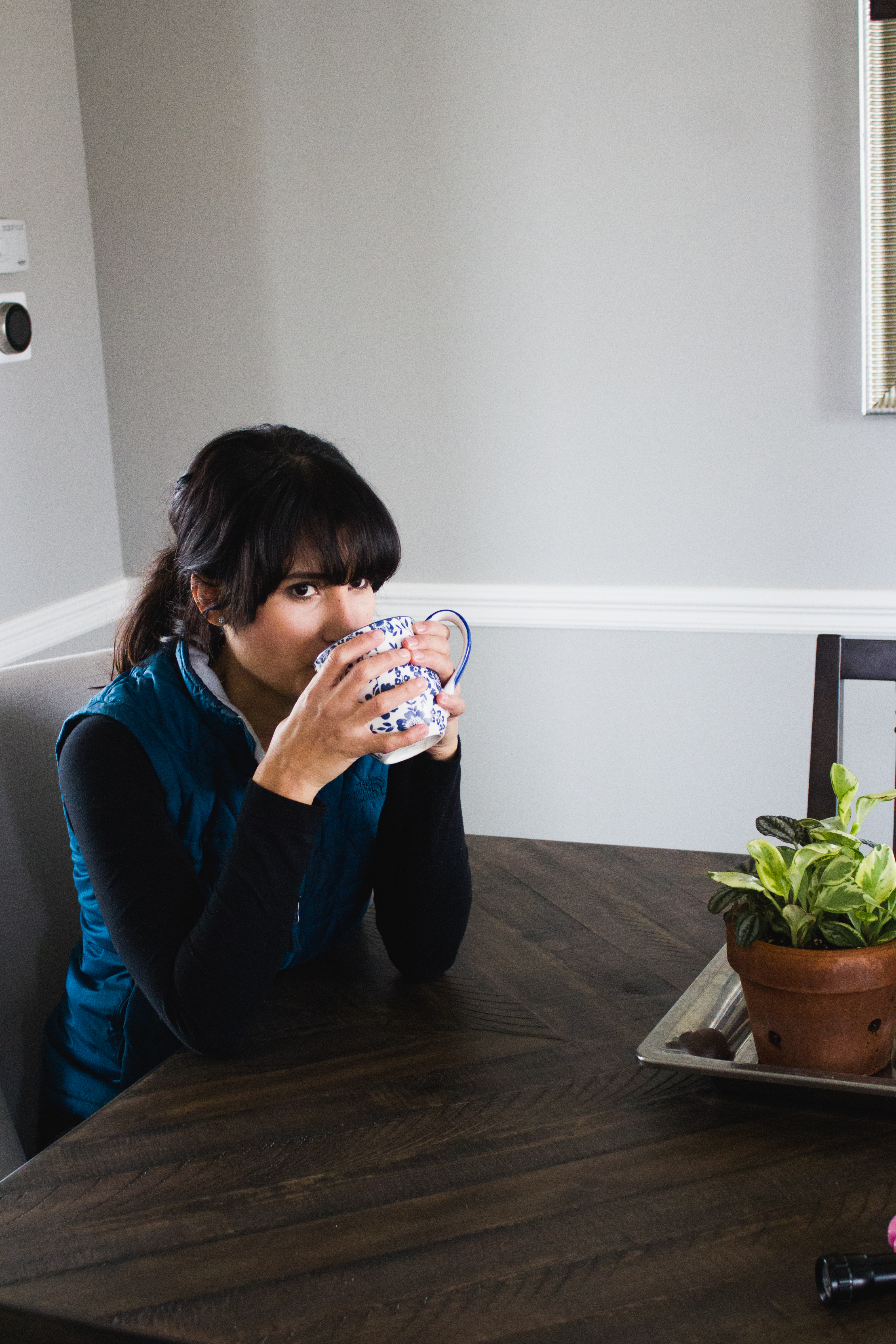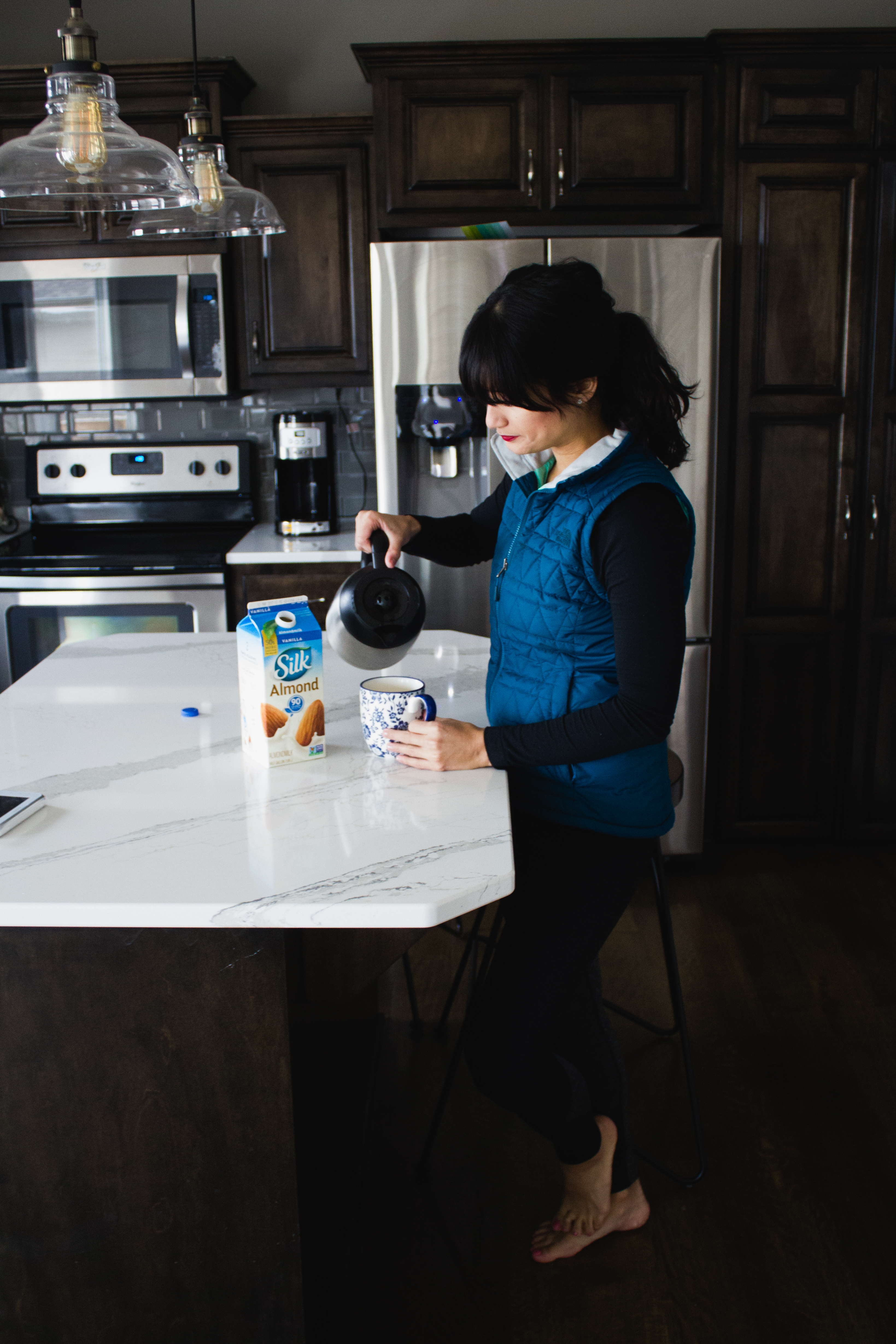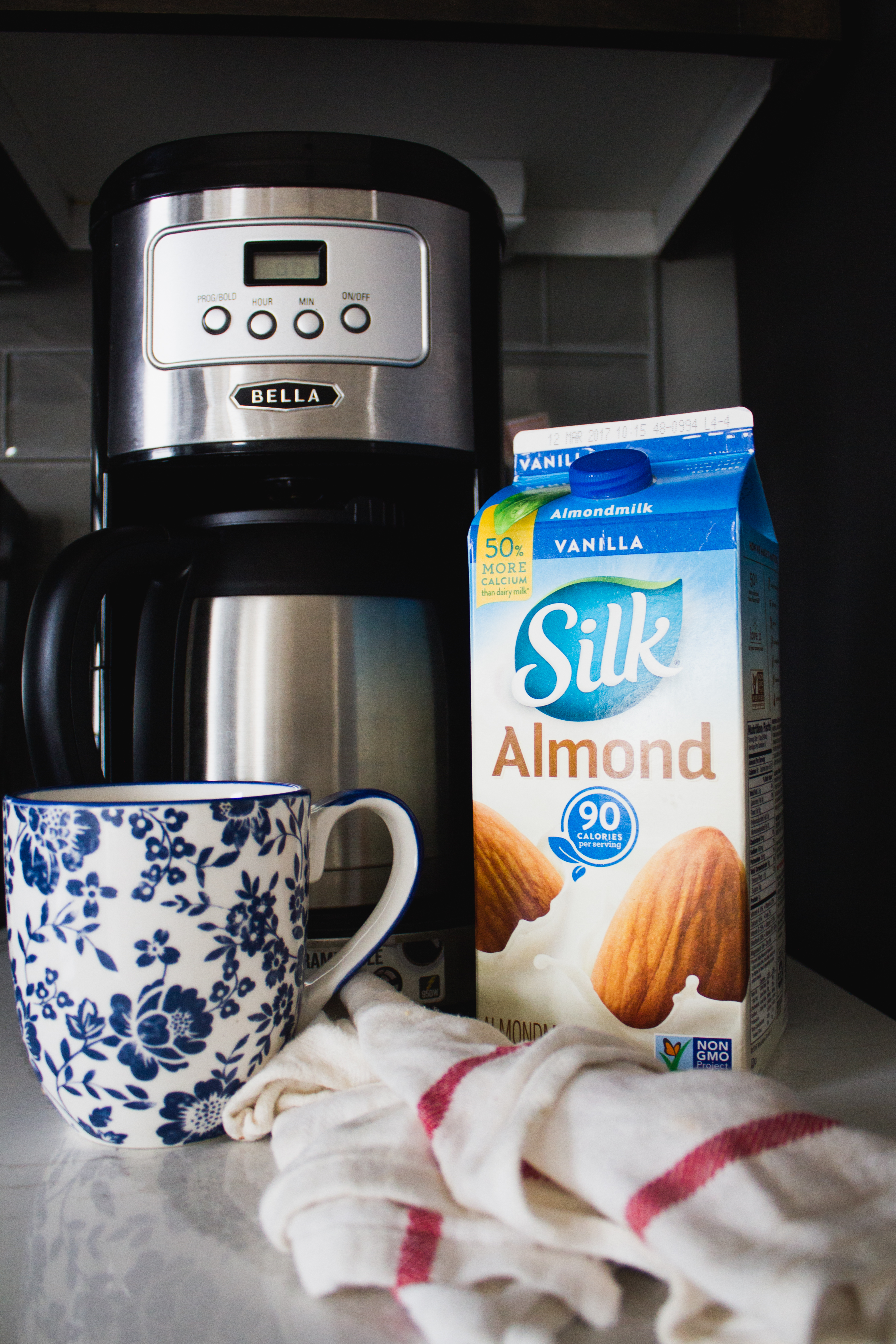 II. Dress the part–  I love wearing exercise clothes throughout the day.  They're easy to move in, I can leave the house at a whim and I am more likely to do a few lounges, pushups or even yoga if I'm already dressed for a workout. Also, I'm often running after little people so if I'm dressed comfortably, I'm more likely to run after them around the house.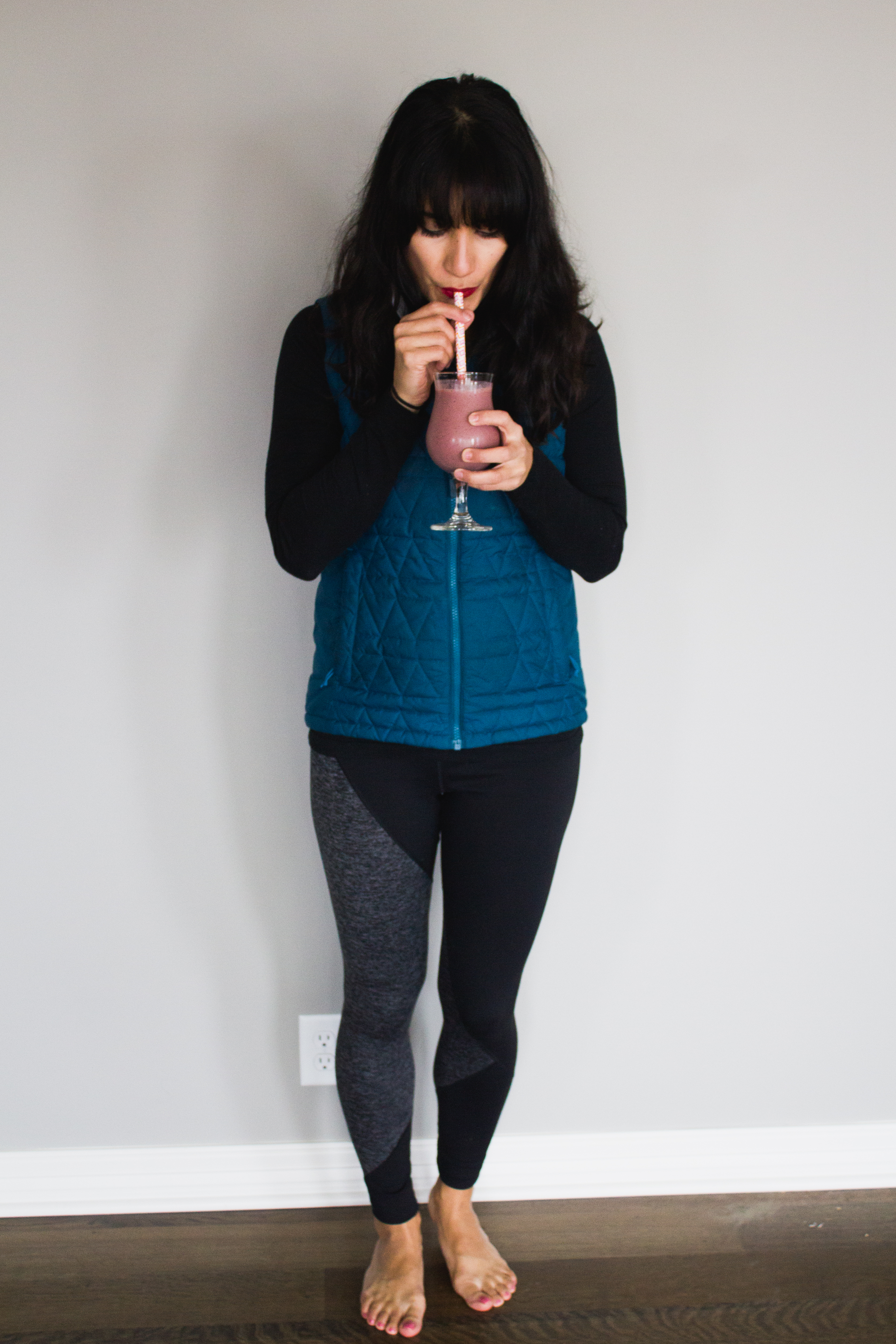 III. Pack the protein– I love having smoothies as an afternoon pick-me-up and these days, my go-to smoothie is my tropical-latin-flavored mango smoothie.  Often, smoothies can have a lot of sugar and not have much of a nutritional component.  To ensure that we are all getting a good amount of protein (like 6g of plant-based-proitein) throughout the day, I like to add Silk non-dairy yogurt to my smoothie.  Silk yogurt is smooth and has less calories than other yogurt, it adds another degree of flavor, it's completely dairy free and it packs some crazy plant-based nutrition! Also, Silk Dairy-Free Yogurt alternatives are available in 6 different flavors. Yes!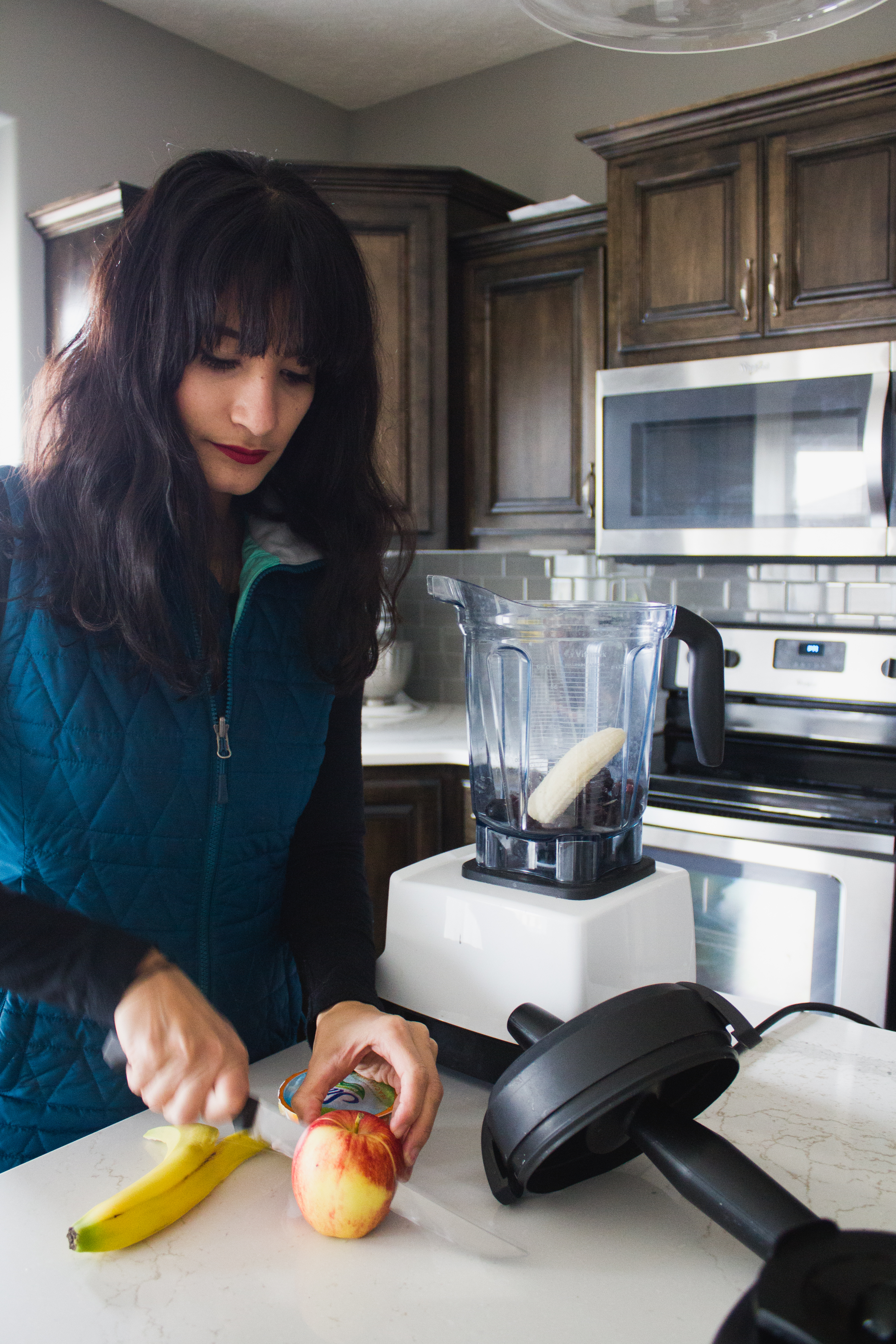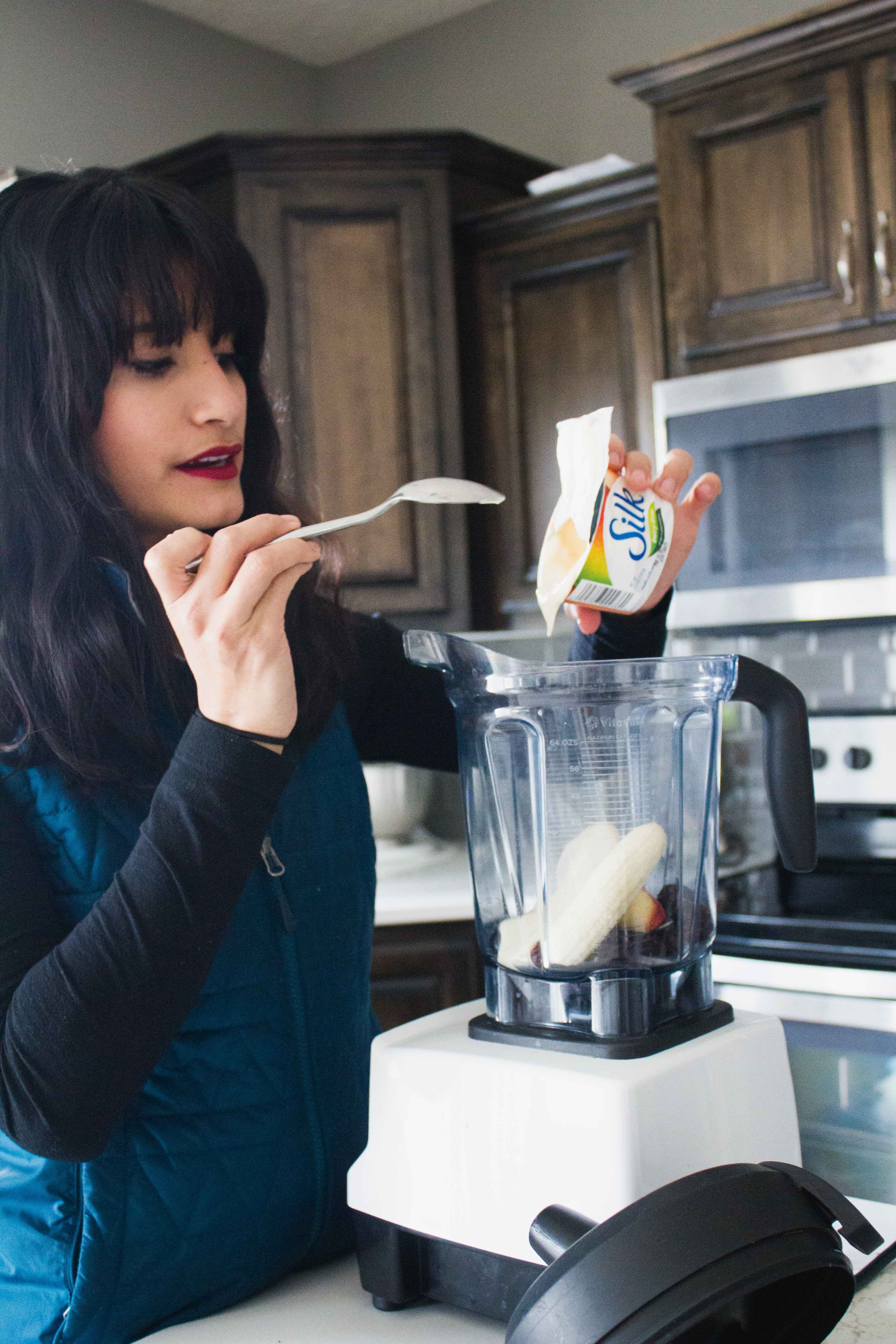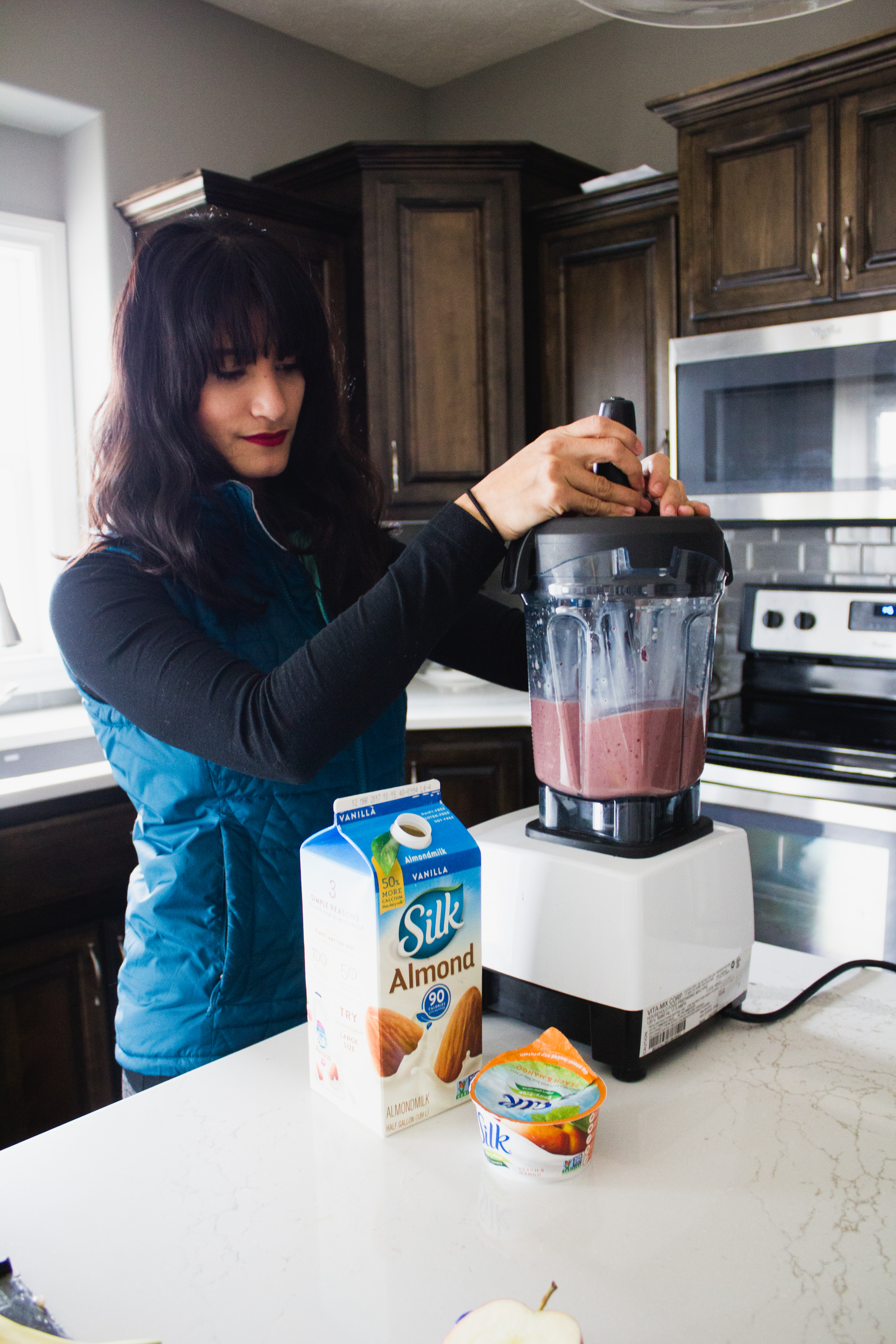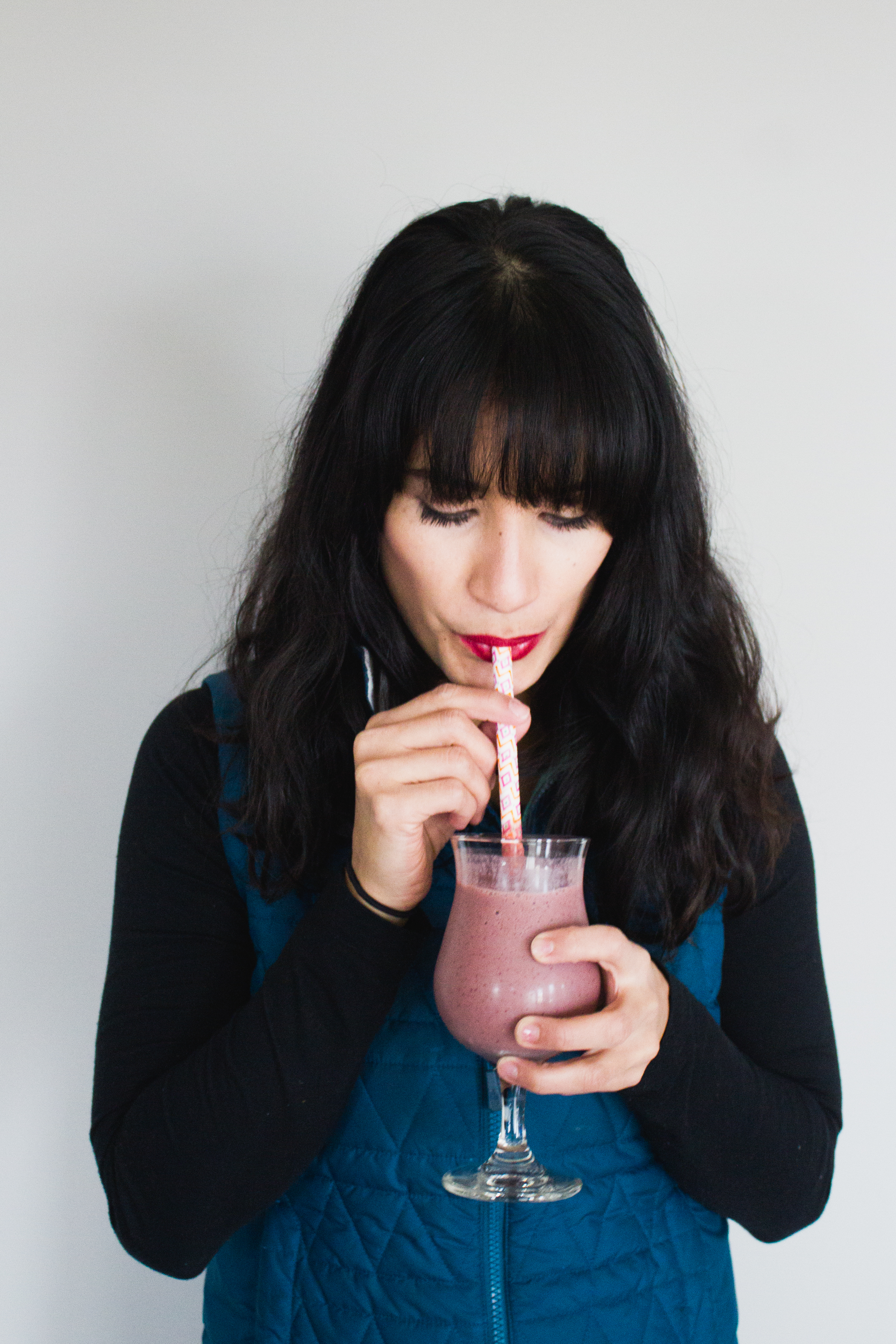 IV. Move everyday– My goal this year is to workout at least 15 minutes every day.  Most days I'm not able to go out for a run, get on the treadmill or the stationary bike.  However, every day I make it a point to do something for 15 minutes.  That may mean a round of pushups, situps and jumping jacks before my shower or going up and down the stairs 10 times or even lounges while I cook dinner. It doesn't have to be fancy, I just have to get it done.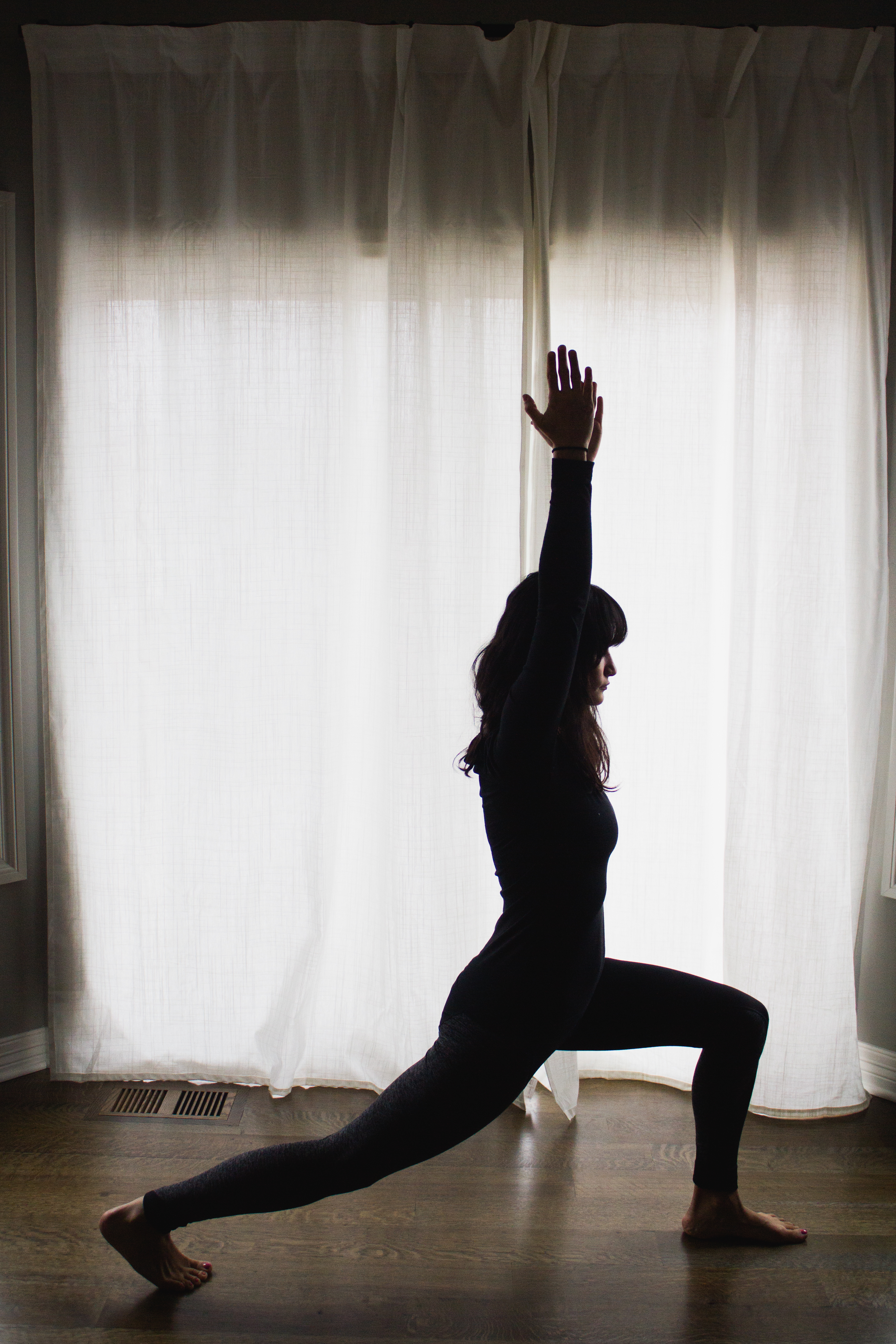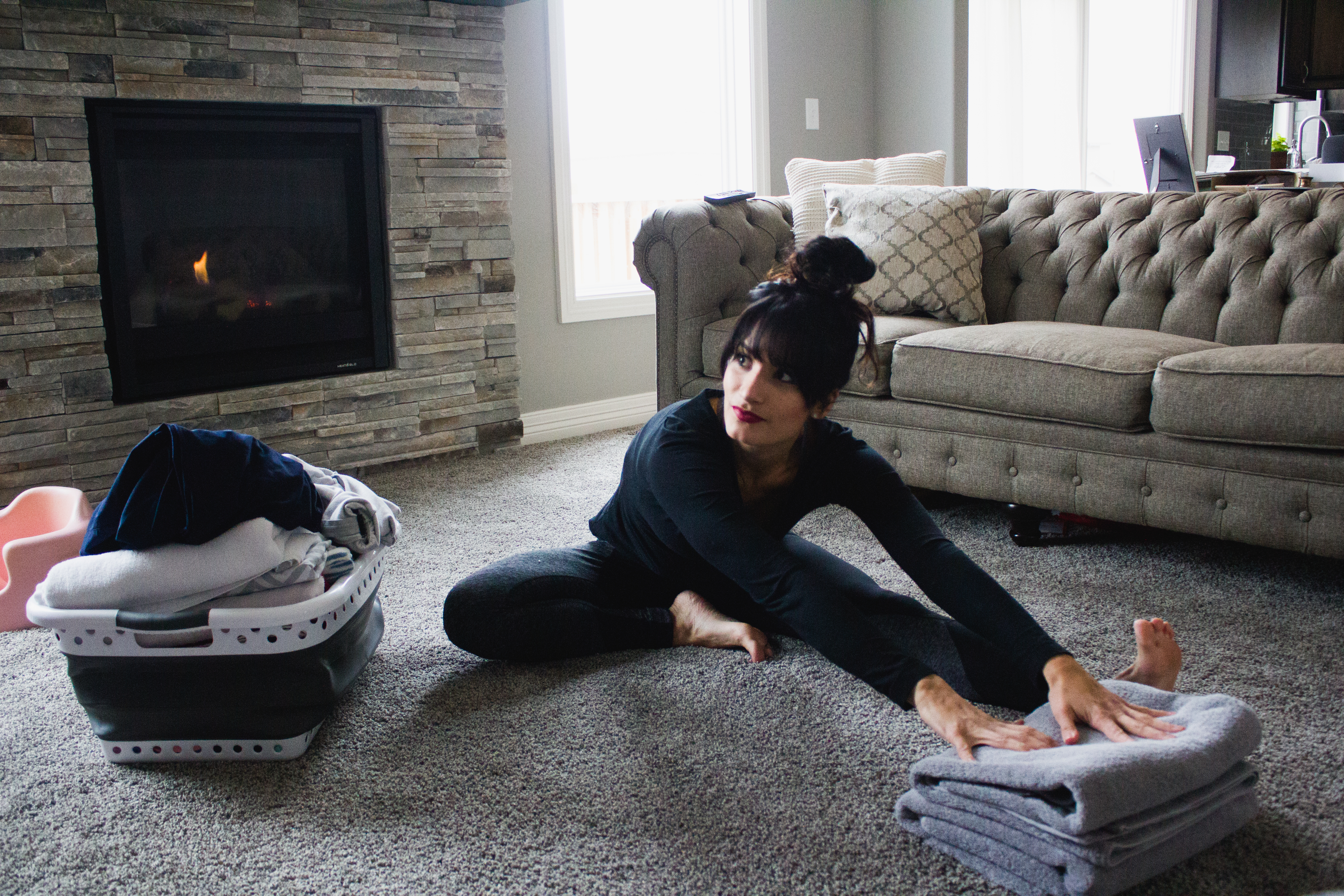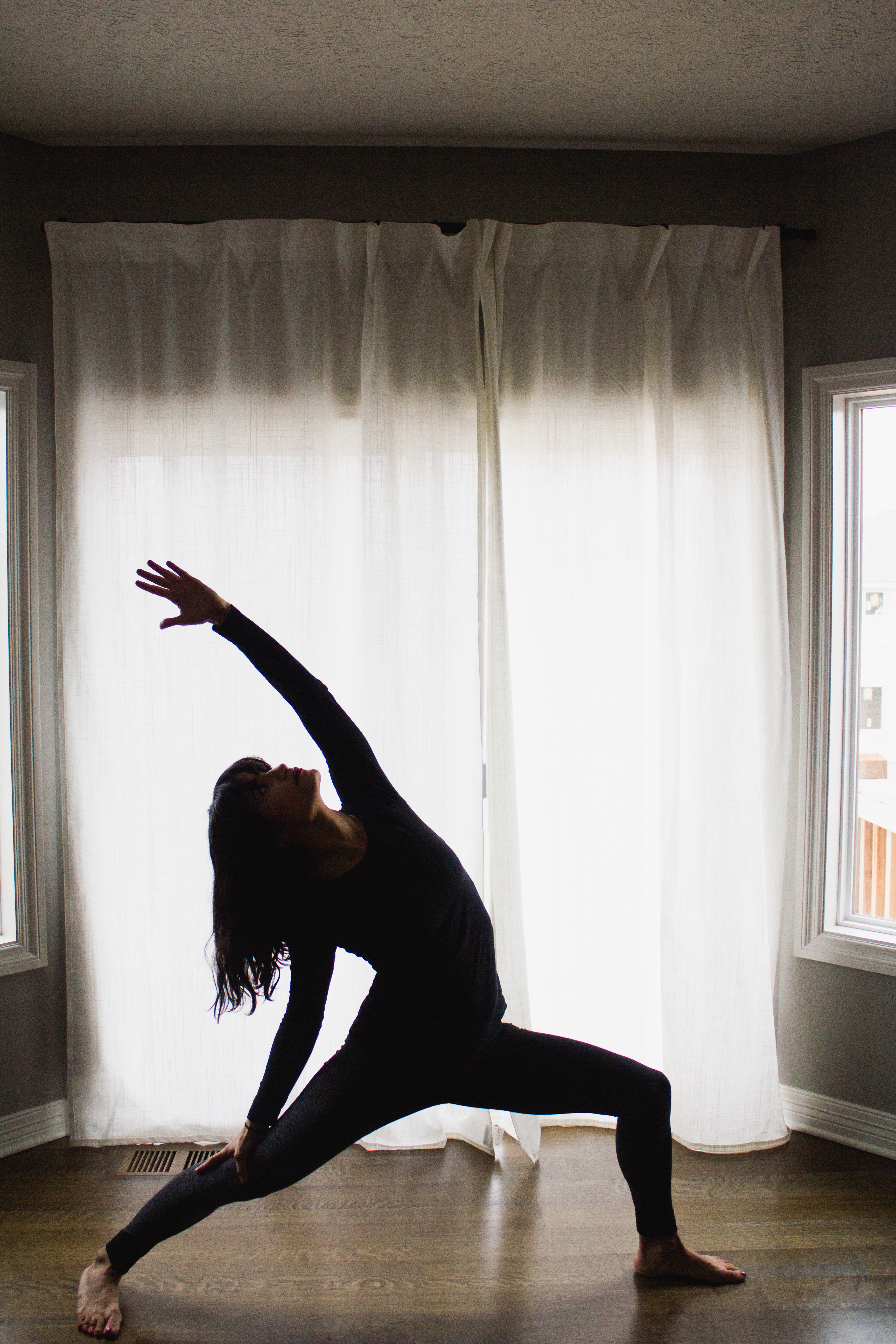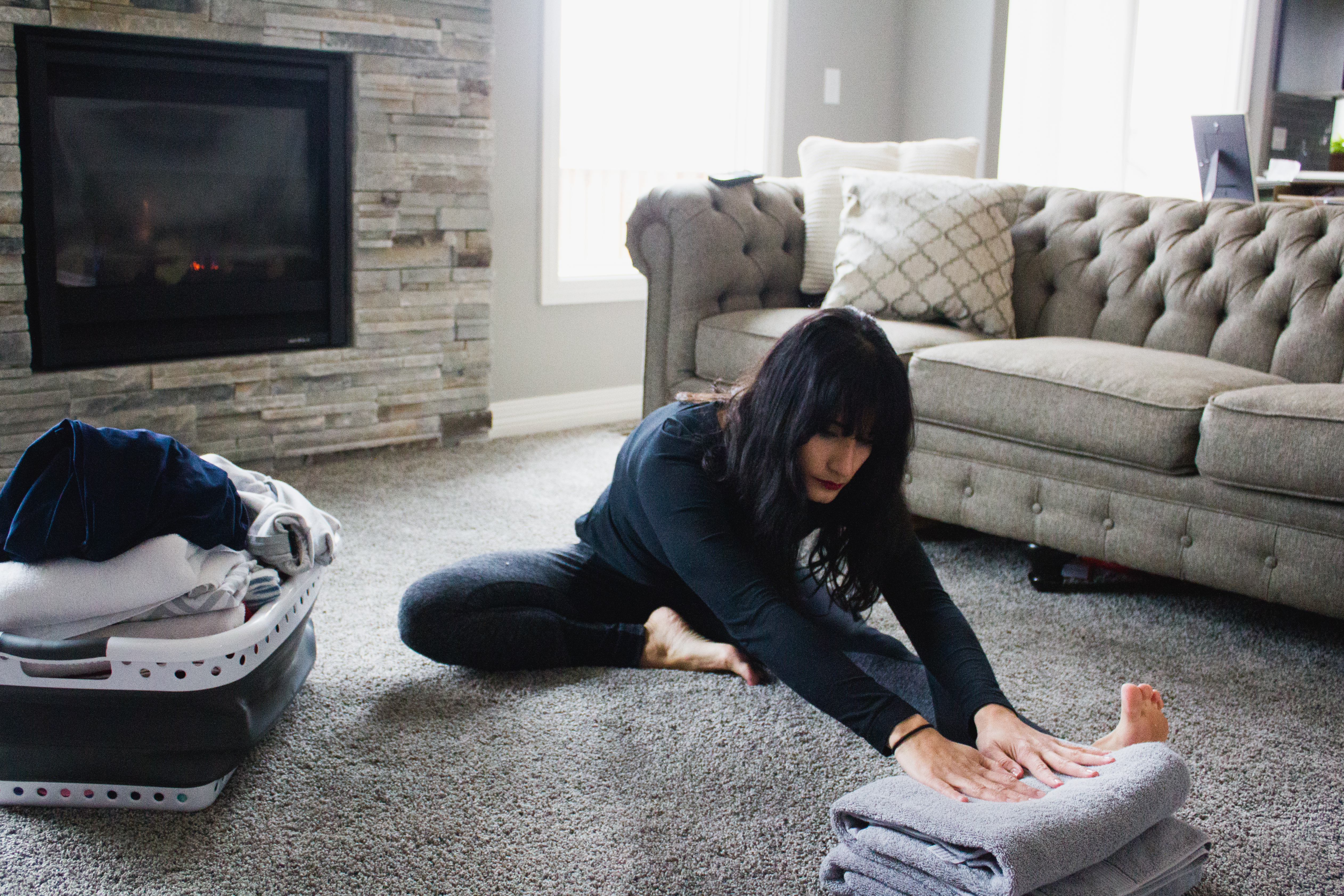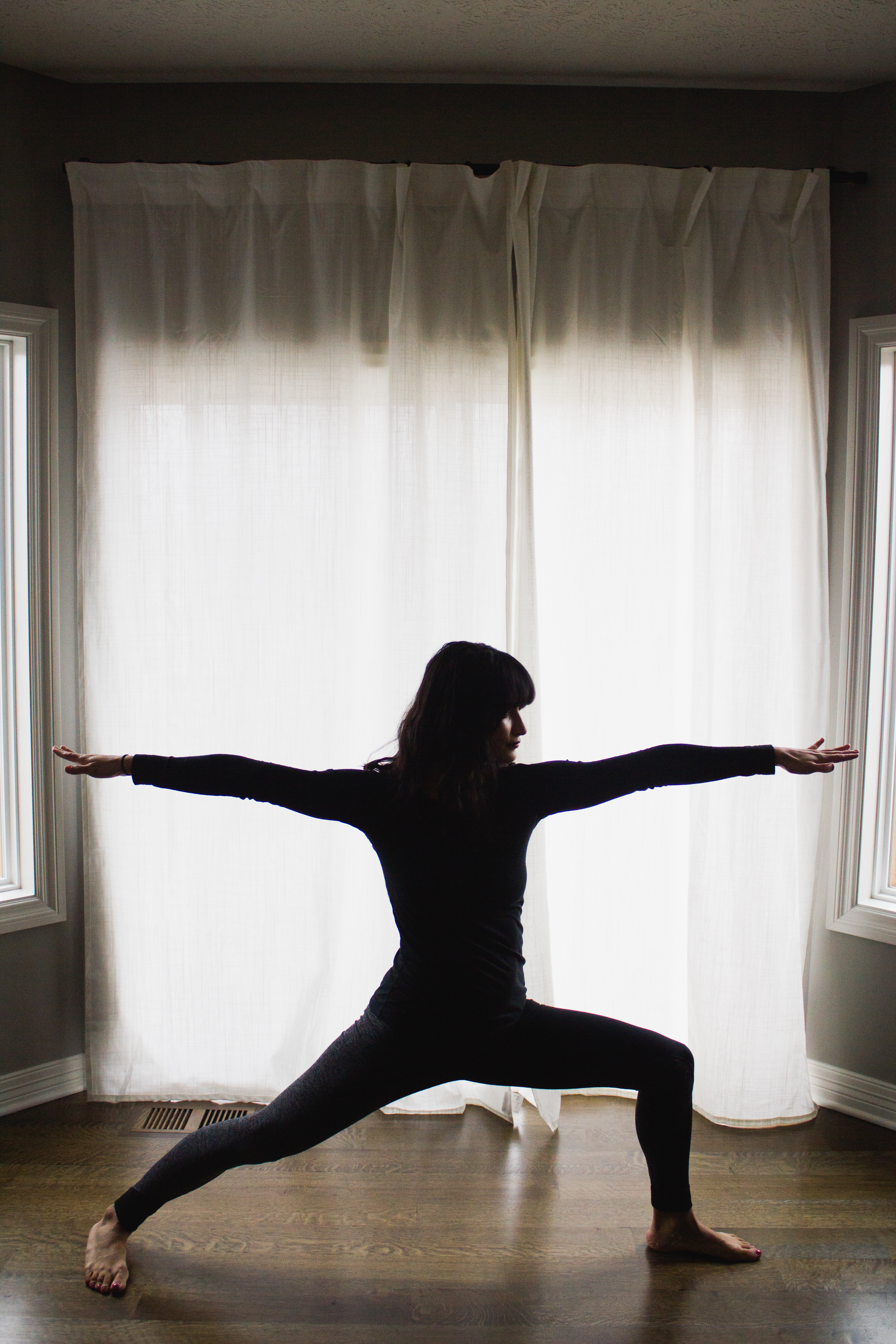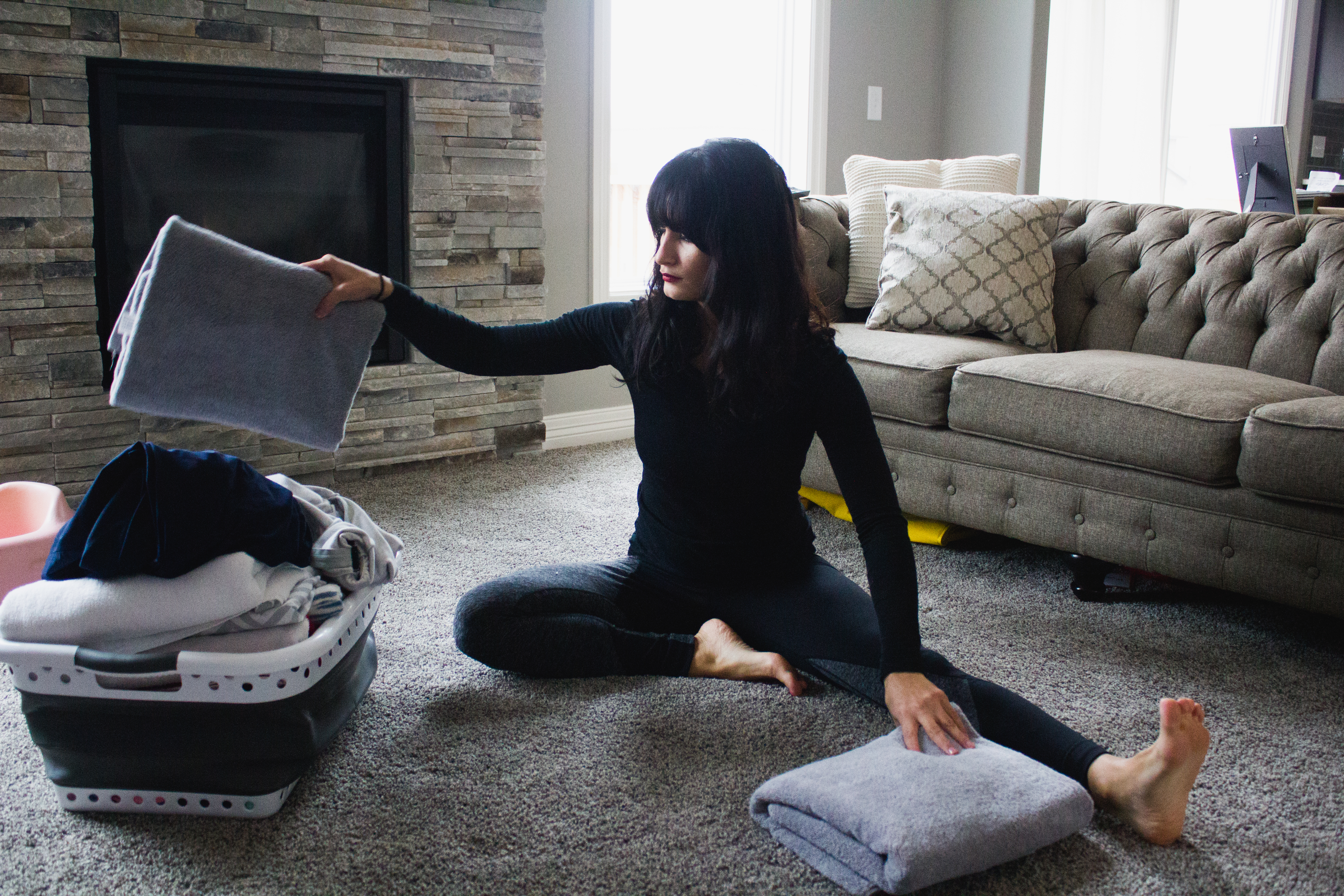 V. Make your goals visible– It takes a lot of time and effort to come up with with goals for the year and it makes it really difficult to stay on track if your goals are not visible on a daily basis.  This may be a little old school, but I like to write down my goals on a large piece of paper along with daily tasks in the form of a check-off list.  I post it up in the kitchen and look at it all day long.  I check off when I've hit 64 oz of water or finished homeschooling Grace etc.  Having the goals visible also keeps me focused during the day.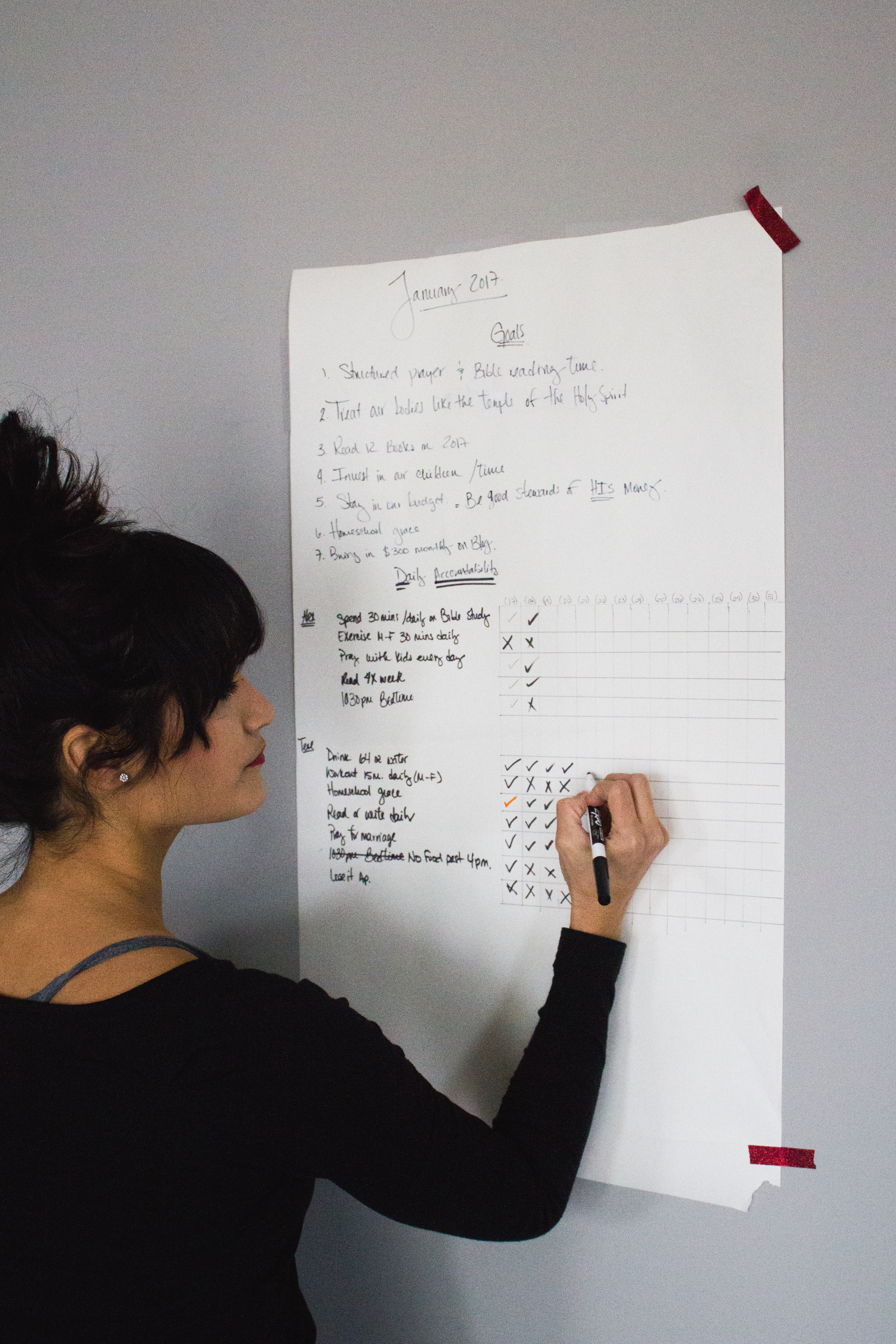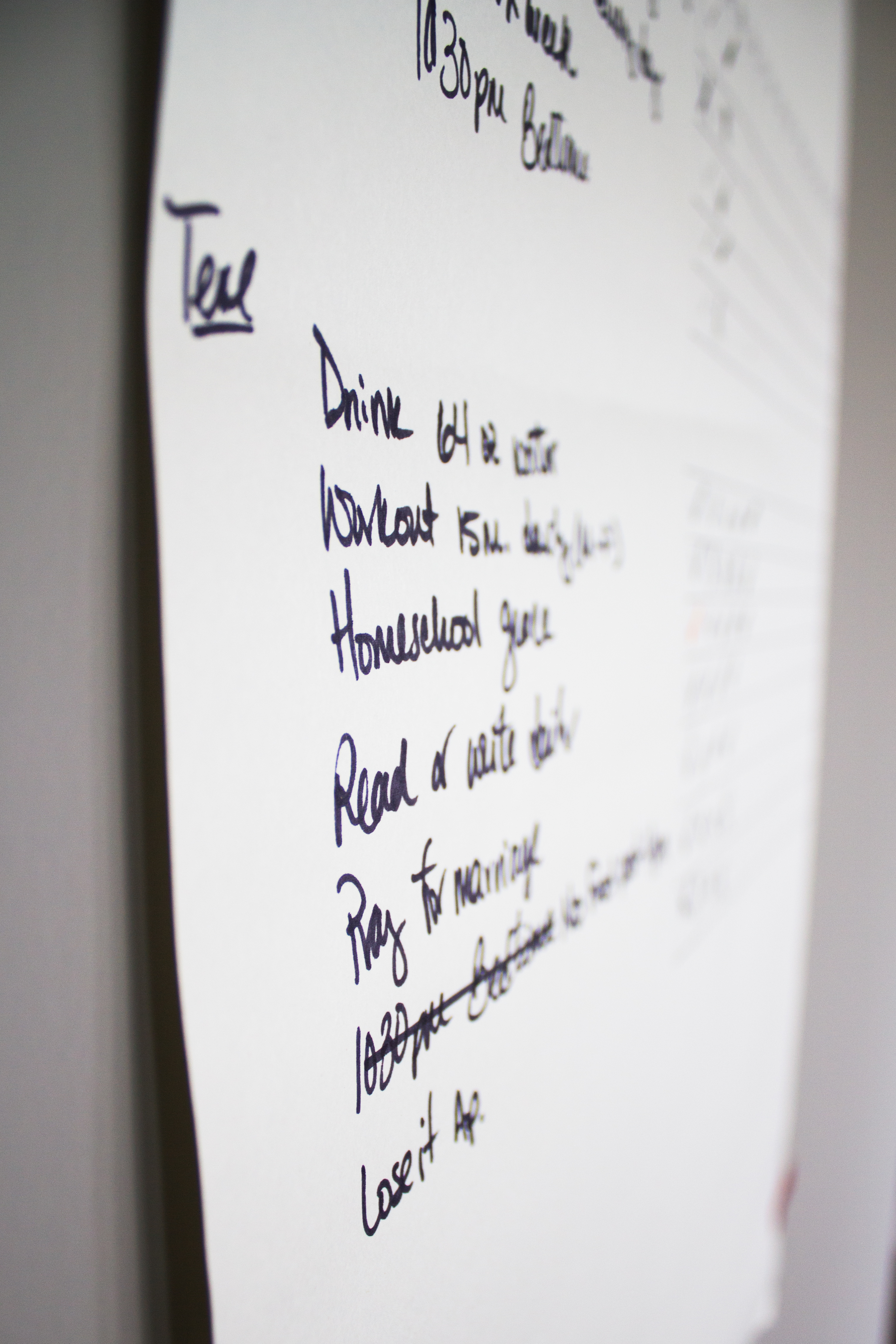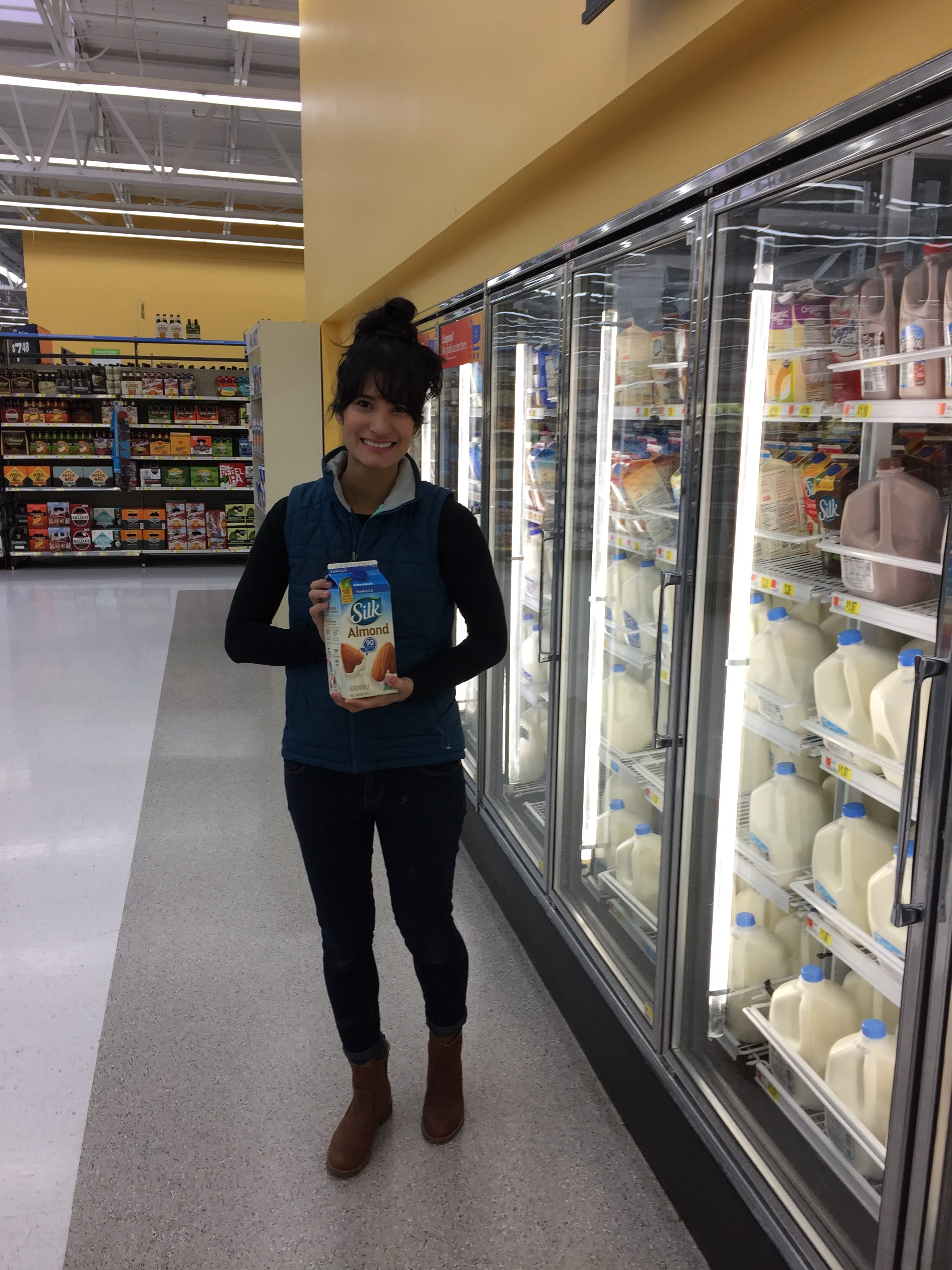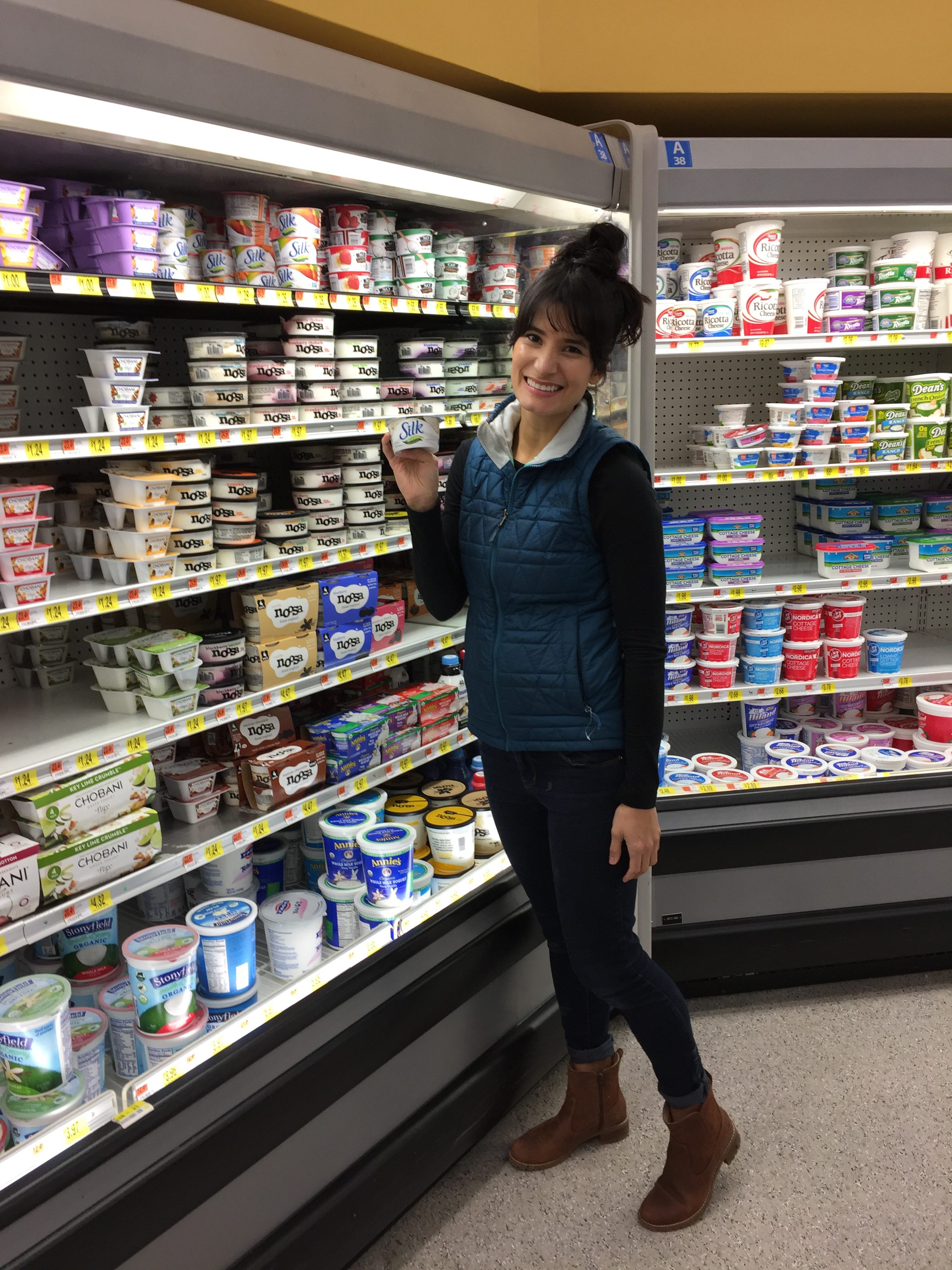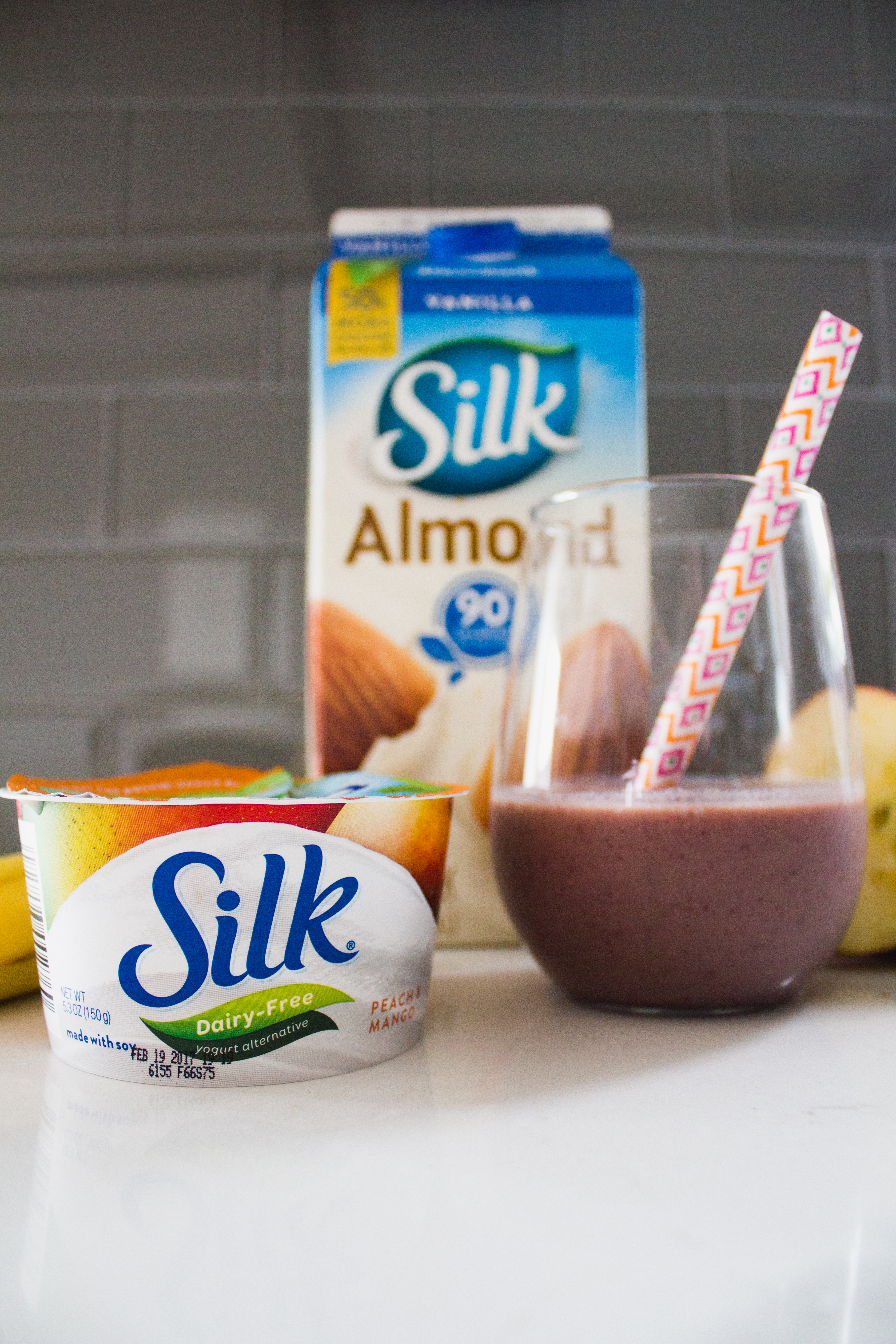 How about you? How are you doing with your new year goals?? Do you have any tips for staying on track?