HOME MADE MAYO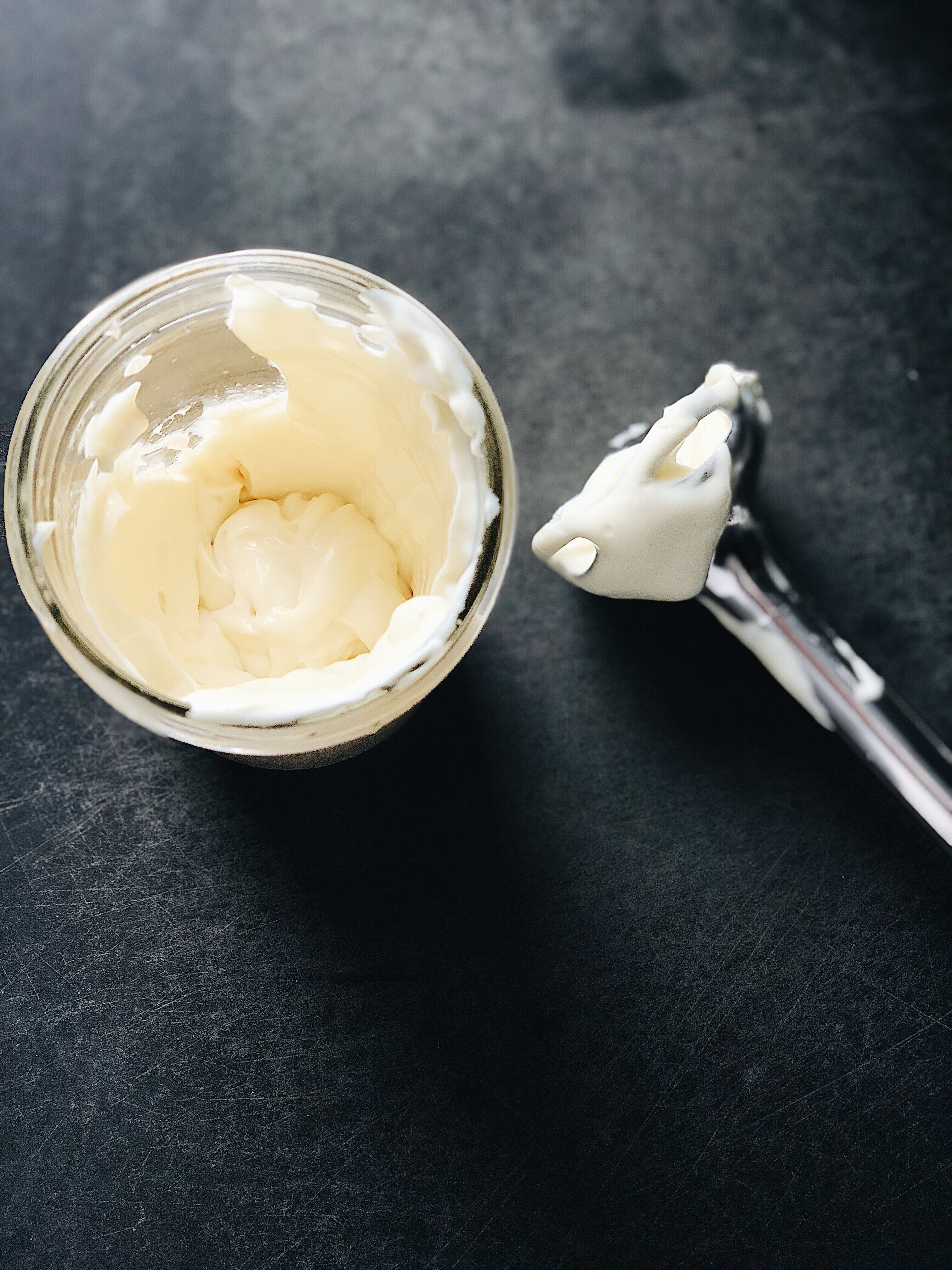 I'm a little embarrassed to admit how much I love mayonnaise. I know it's a hit or miss with some people, but stick with me here.  It's such a versatile condiment and if you're doing a Whole 30 challenge, it will completely change your life!
You can make all sorts of dressings with it for salads, make aioli to top your chicken or poultry and you can make all kinds of dipping sauces for your crispy potatoes! It's such a great recipe to have on hand and it basically takes you 2 minutes to gather the ingredients and 60 seconds to make the mayo! You really can't beat that!
There are two ways of making mayo. You can use a blender or food processor and spend 10 minutes drizzling in the olive oil OR you can make it with an IMMERSION BLENDER and get your life back!
Here's my immersion blender method…
Ingredients
1 room temperature egg – (if the egg is cold, place it in a bowl of warm water for about 8 minutes to bring to room temp)
1 cup avocado oil
1 tsp lemon juice
1 tsp compliant mustard
1 tsp salt
1 tsp white wine vinegar
Instructions
Place all of the ingredients in a mason jar (that's about the same size as your immersion blender's head)
With the immersion blender OFF, trap the egg yolk in the blade of the blender and pulse until you see the egg starting to immulsify
In an upward and downward motion continue to pulse all of the ingredients together until they are all emulsified
Adjust salt to taste and keep in an airtight container for up to 2 weeks!
Super easy right?
This recipe is on my Instagram stories (highlight) which you can check out OR check out the video below for a step by step!
Do you like mayo? Would you make this at home?
Let me know your thoughts below!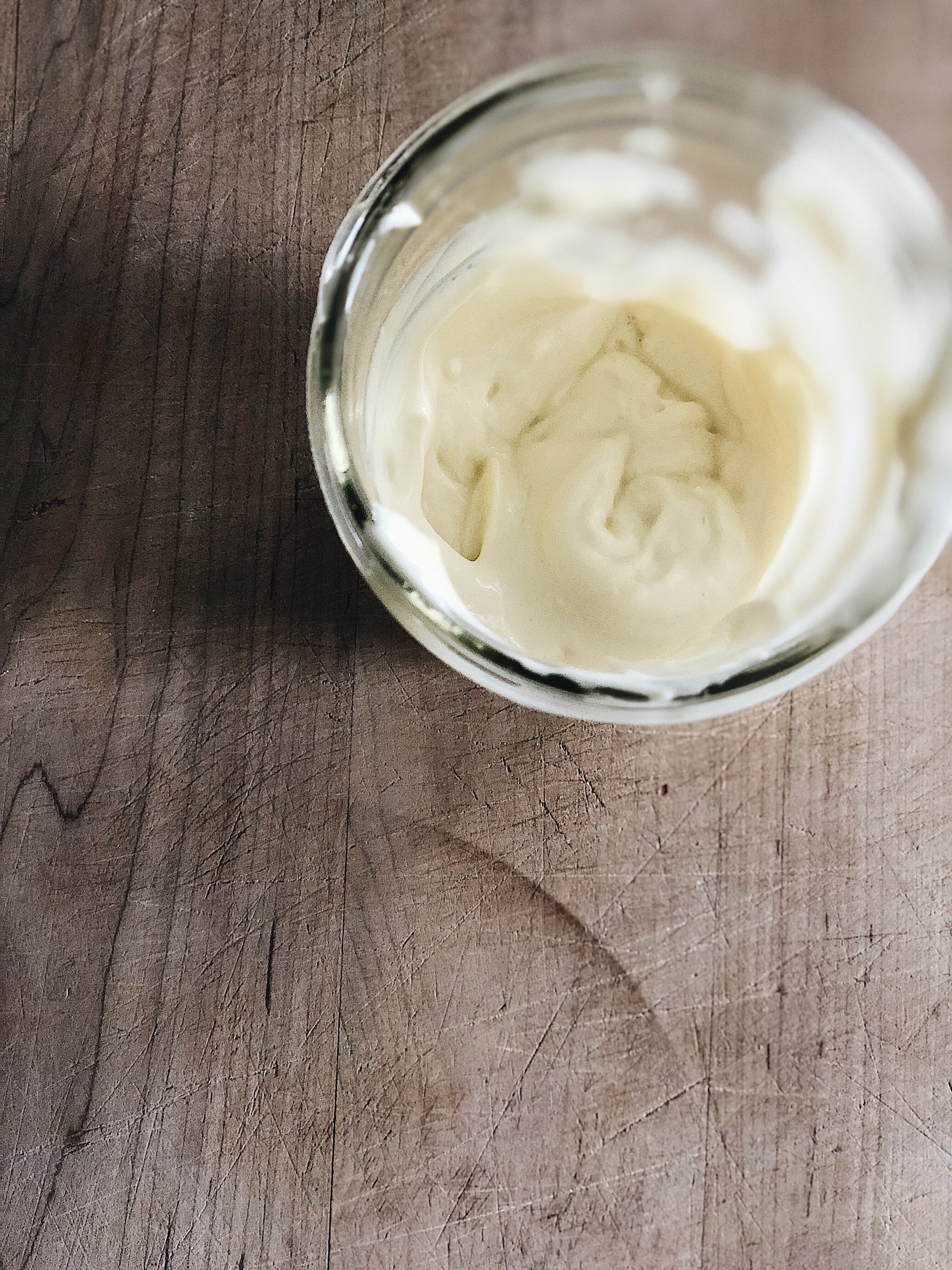 ---
---