TEA AND THUMBPRINT COOKIES
This shop has been compensated by Collective Bias, Inc. All opinions are mine alone. #TeaProudly #CollectiveBias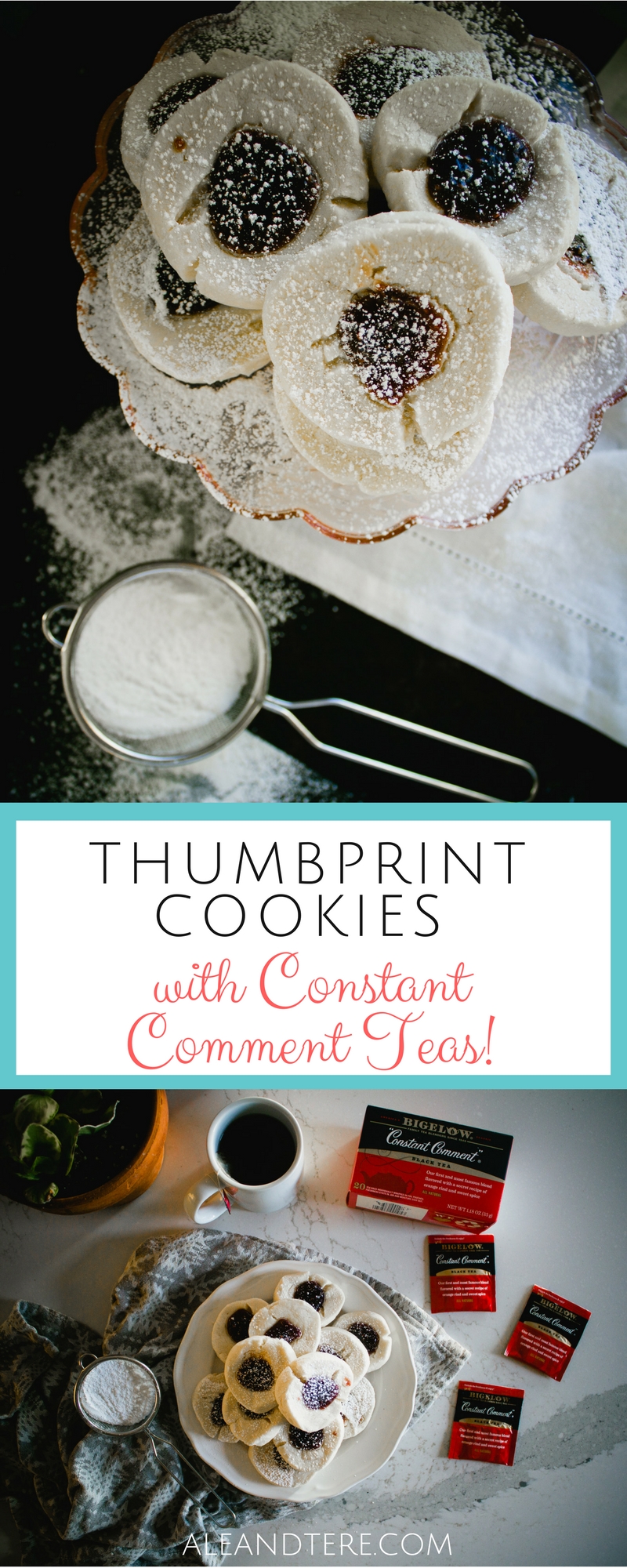 There's something so special about being a tea drinker. From the boiling water on the stove, to the patience that it takes to steep the perfect cup… it's all an art and a passion. My mom and I used to drink afternoon tea and enjoy the most delicious thumbprint cookies.  For some reason, drinking tea together, gave us an opportunity to pause, chat about our day and hit the reset button.  These days, when I make time for tea, I make sure that I am intentional about it. I wait for the kids to fall asleep, I clear my calendar, take some time for myself and "Tea Proudly."
I steep the perfect cup of
Bigelow Constant Comment Tea
and call my mom.  We chat about our day and pick up right where we left off.  I like Bigelow's Constant Comment Tea because it's a strong black tea with hints of oranges and sweet spice.  It makes the perfect pair to my Raspberry Thumbprint cookie and today I am sharing my favorite thumbprint cookie recipe with you!!!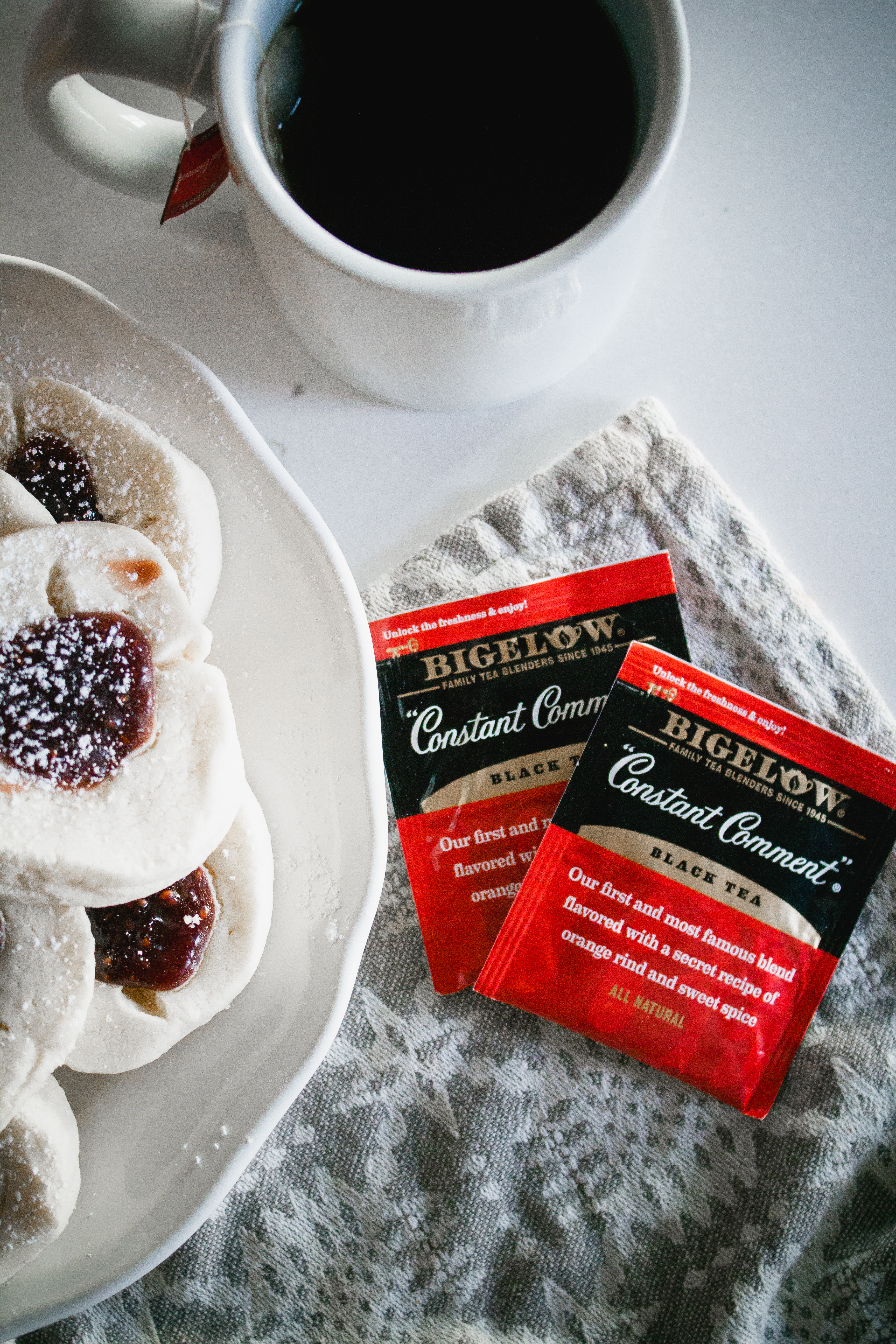 Raspberry Thumbprint Constant Comment Tea Cookies
Ingredients
1 cup unsalted butter, at room temperature
1/2 cup granulated sugar
½ teaspoon almond extract
2 cups all-purpose flour
½ cup seedless raspberry jam
pinch of salt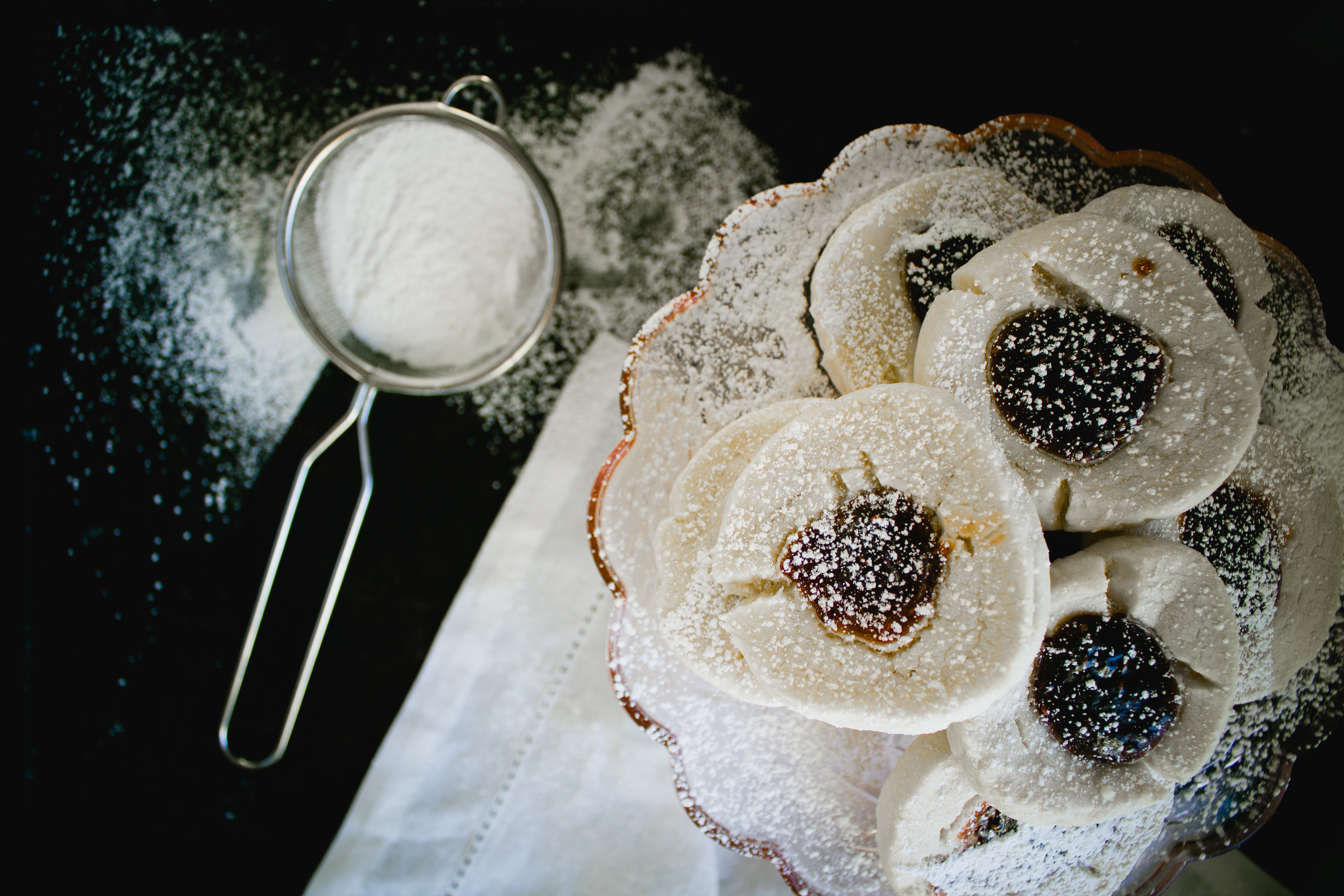 Instructions
In a large mixing bowl, combine the butter, sugar and almond extract. Beat at medium speed until the butter mixture is well combined (about four minutes)
Scrape the sides of mixing bowl as needed to make sure everything is well combined
Set the mixer to low speed and gradually add the flour and a pinch of salt. Mix until well blended
Cover the dough with plastic wrap and let it cool in the refrigerator for 1 hour
Preheat oven to 350 degrees and line a baking sheet with parchment paper. Shape dough into 1-inch balls and place 2 inches apart on the prepared pan
Make an indentation in the center of each cookie with your thumb and fill each indentation with about 1/4 teaspoon of jam
Bake for 15 minutes or until edges are lightly browned. Let the cookies stand 1 minute before removing to a cooling rack. Cool completely.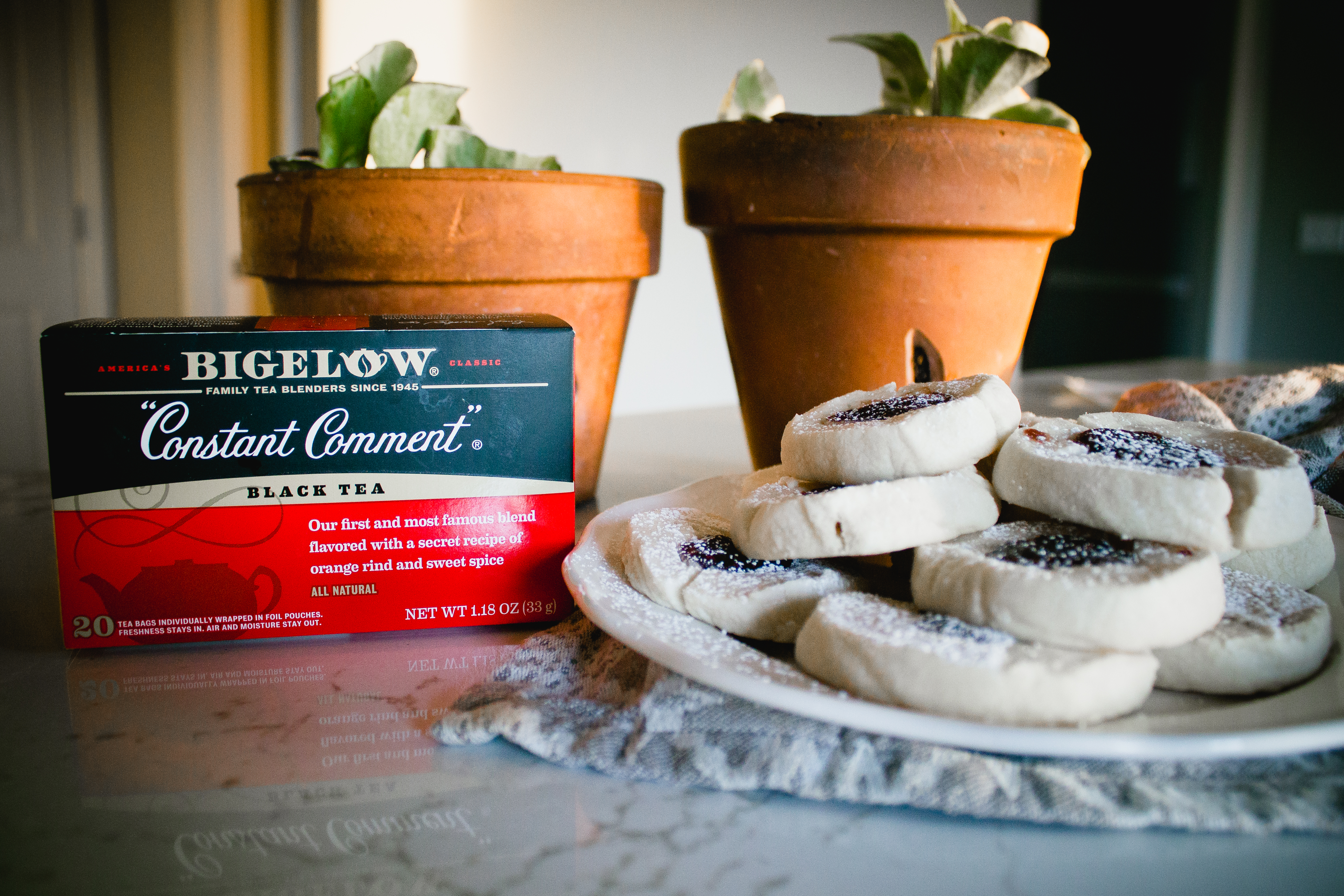 That's it! It's a simple recipe but it packs a punch of flavor.  This cookie is particularly good when paired with Constant Tea.
Want to purchase your own Constant Comment tea?  Hover over the picture below!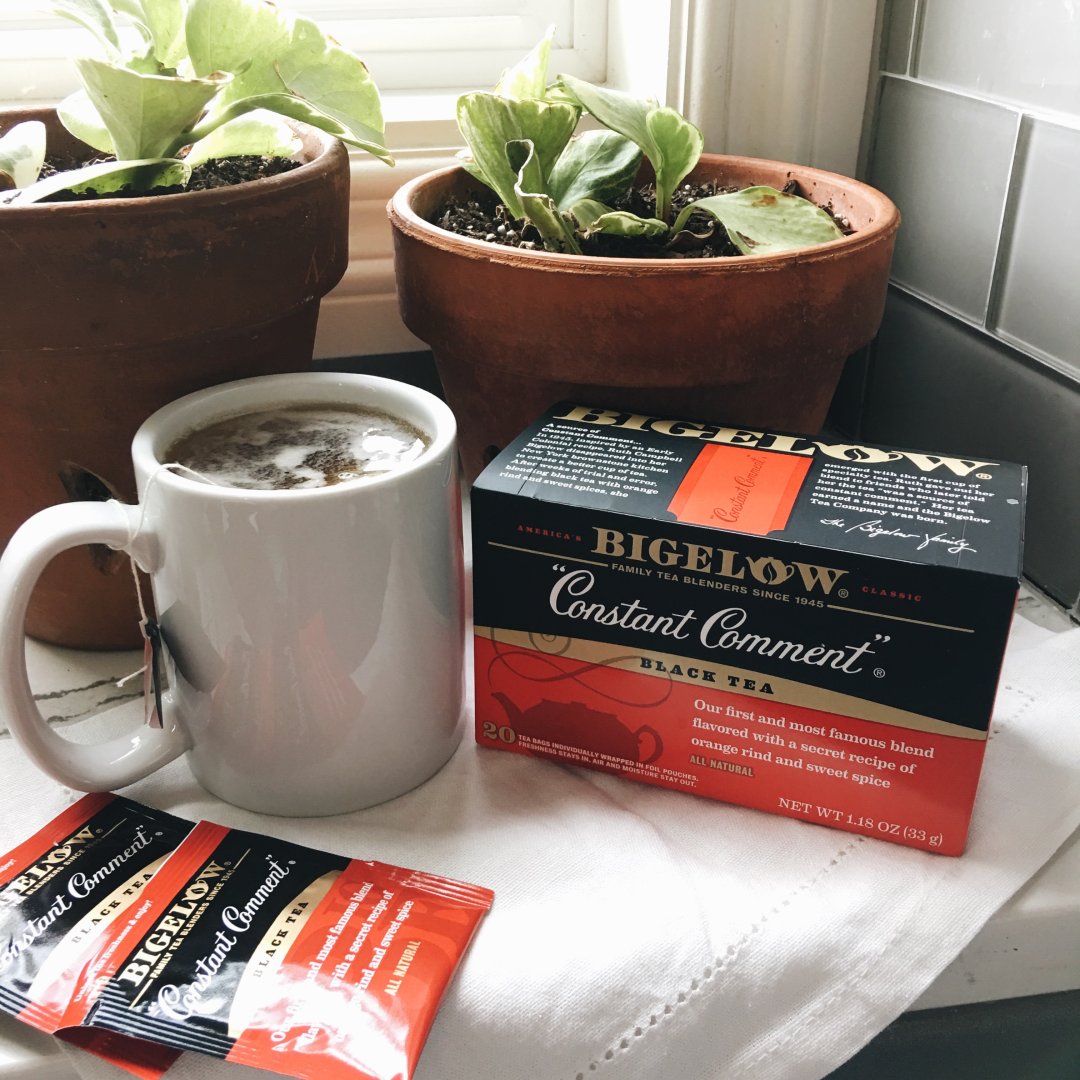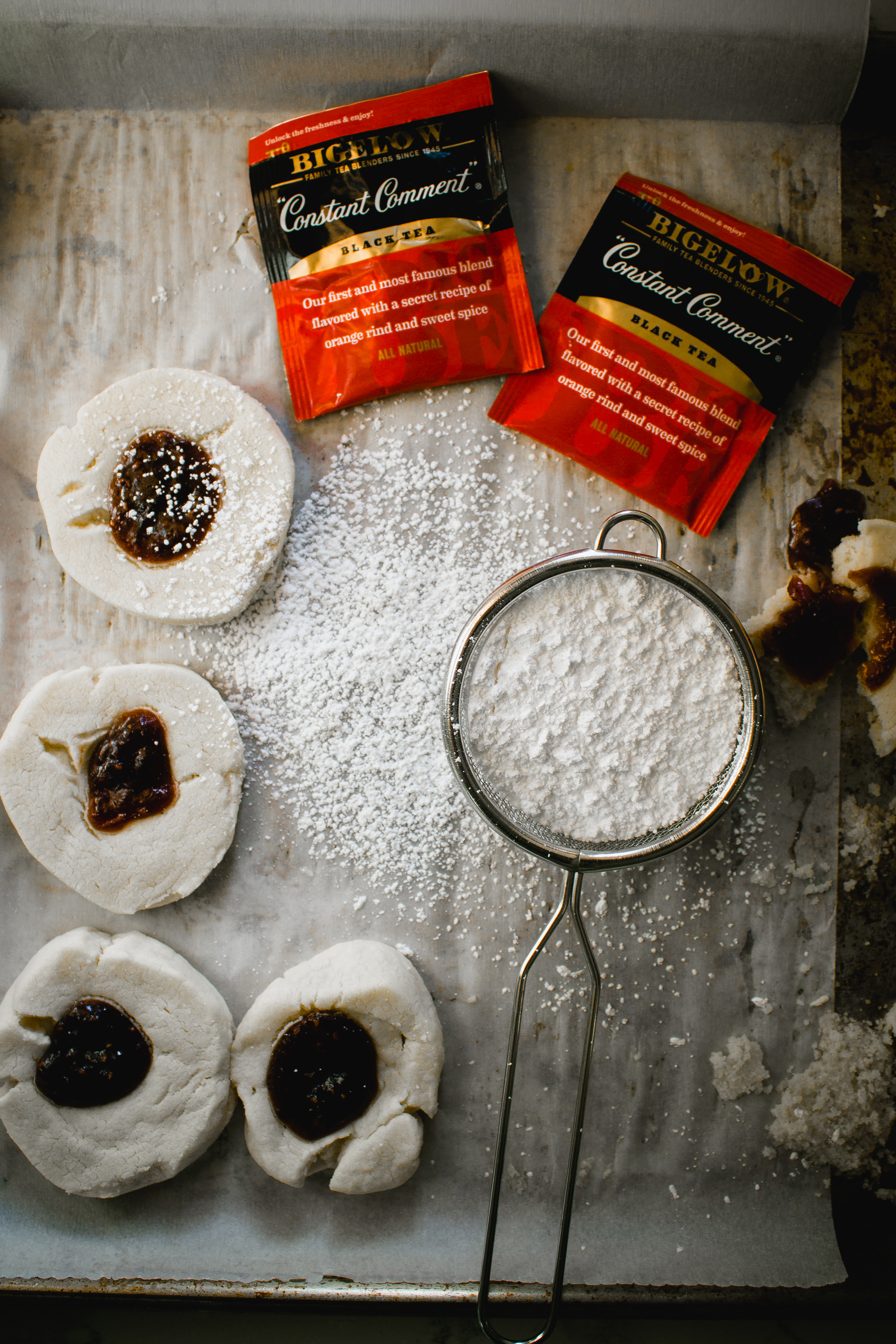 I pick up my Constant Comment tea at Walmart.  Learn more about Constant Comment
here
 and learn more about Bigelow Teas
here.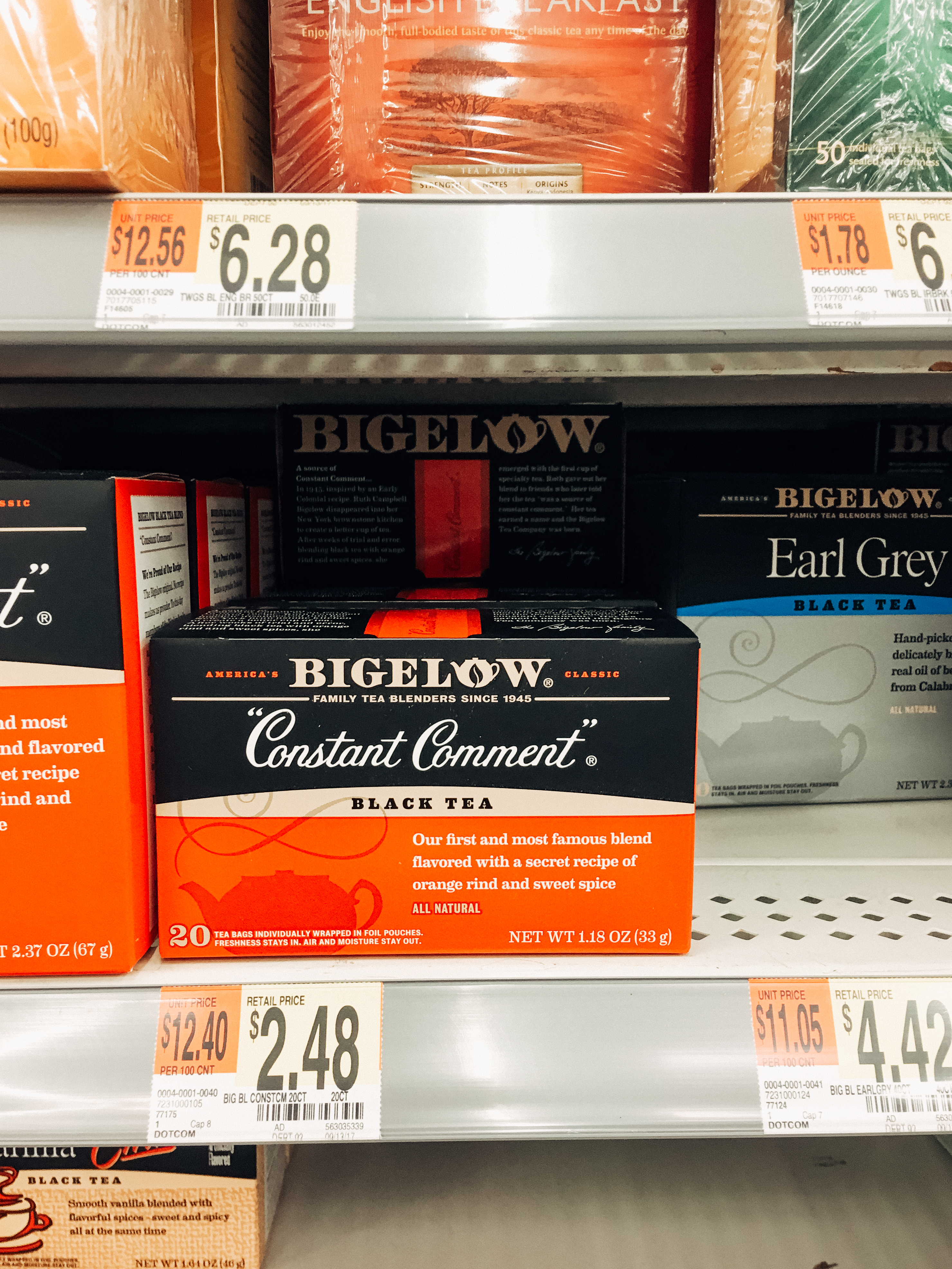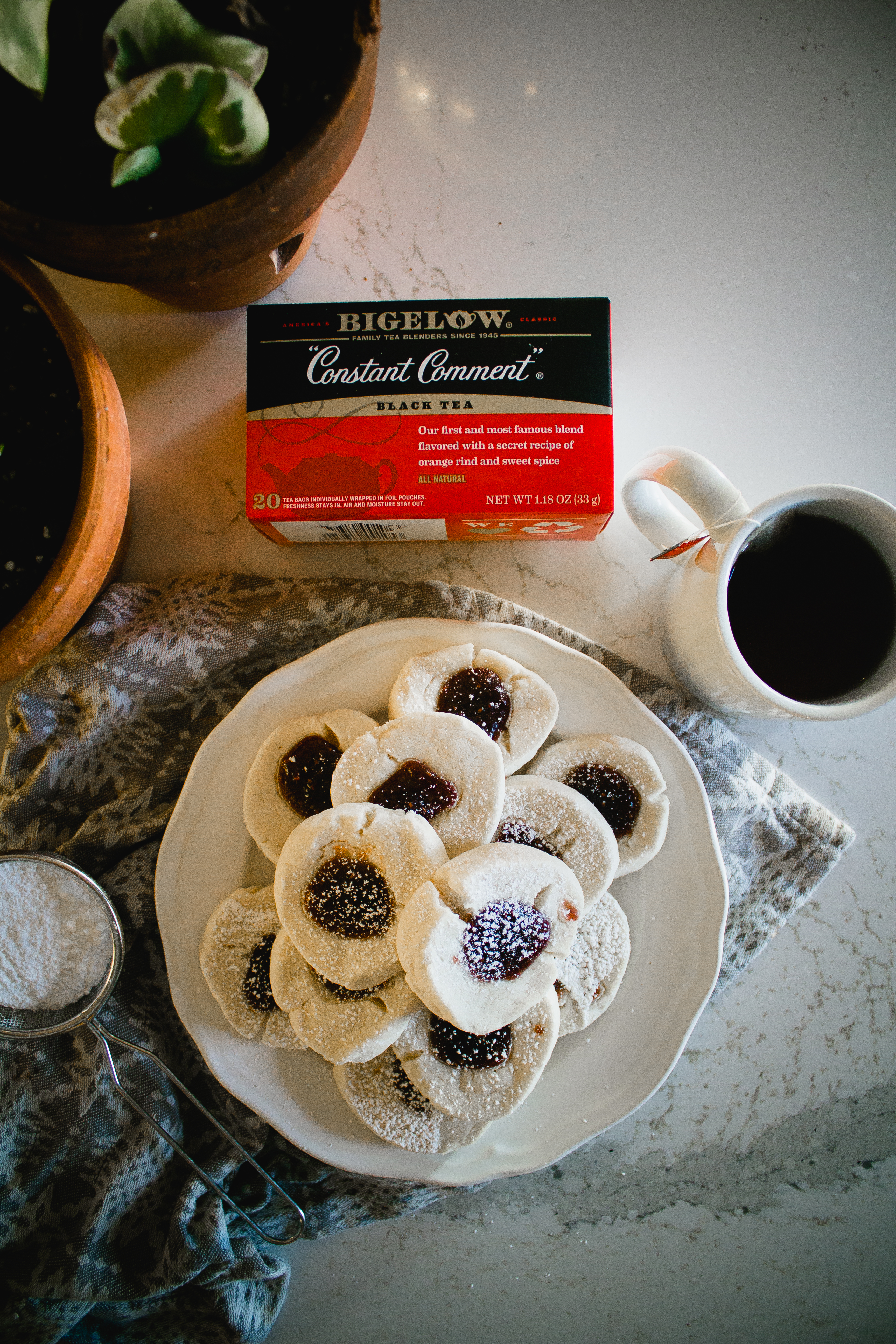 You can also find Bigelow Tea on your favorite social channels: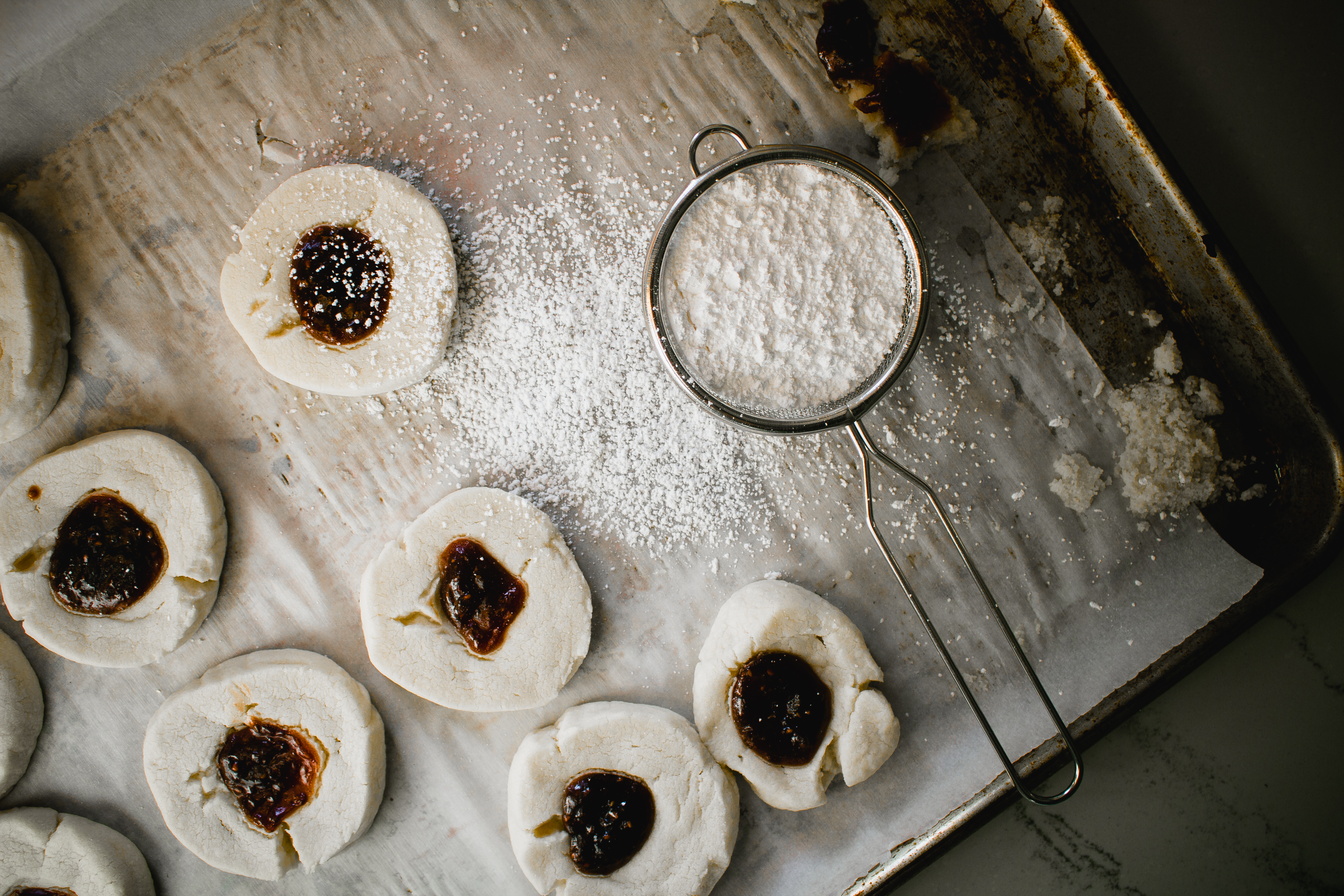 ---