WATERMELON AND FETA SALAD | A SUMMER RECIPE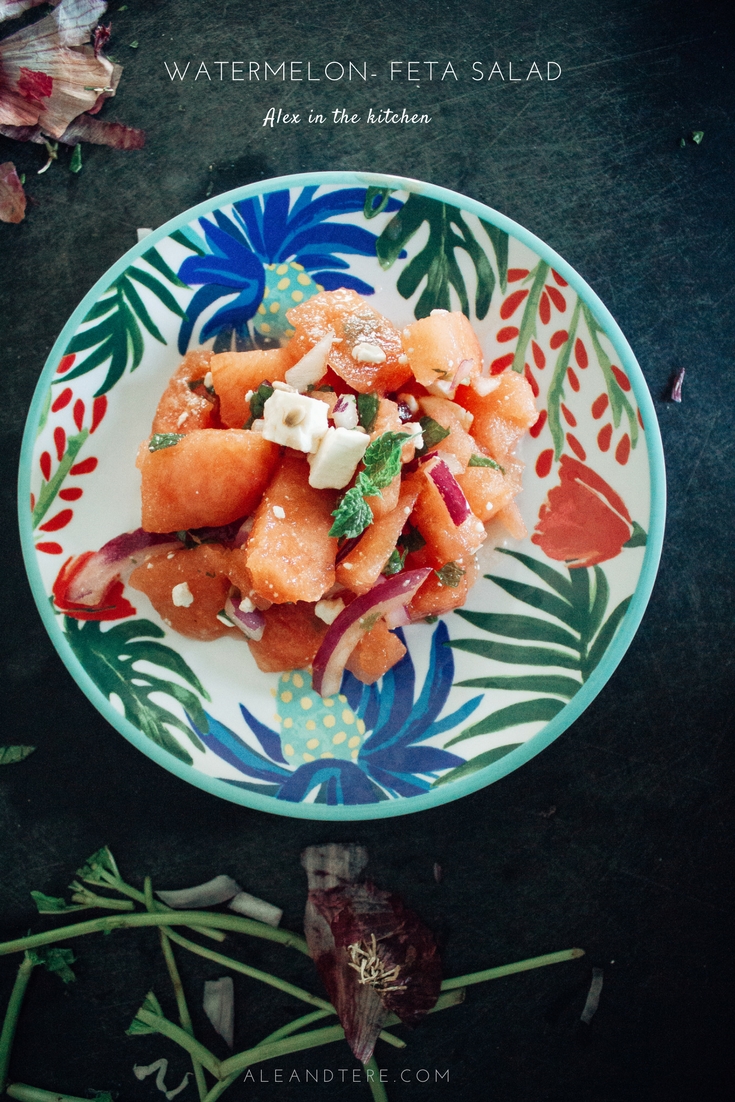 There's something about the summer months that brings all of us into the kitchen.  Maybe it's the heat of the grill or the excitement of fresh ingredients and the outdoors. Maybe it's the fact that I don't clean as often as I do when we're all cooped up in the winter months, and we learn to embrace the mess that comes with summer (because there's something so freeing about coming in and out of the house without hesitation)  Whatever the reason, these past few weeks we have really enjoyed cooking outdoors, throwing the back door open and eating all of our meals al fresco.  These days, Ale's is the one grilling and we have really enjoyed some outstanding meals. Really. One night we just placed all the food on the center island and stood around it chowing down like cavemen.  It was pretty awesome and the kids were thrilled that I didn't make them use forks.
With summer in full swing, and watermelon in season, I thought I'd share with you this delicious watermelon and feta cheese salad.  This is a recipe Alex got from my lovey sister-in-love Corina and it's one I hope we share for many years to come.  It's refreshing, bright and can be served along side a huge piece of protein and perfect for a Fourth of July party!  So good!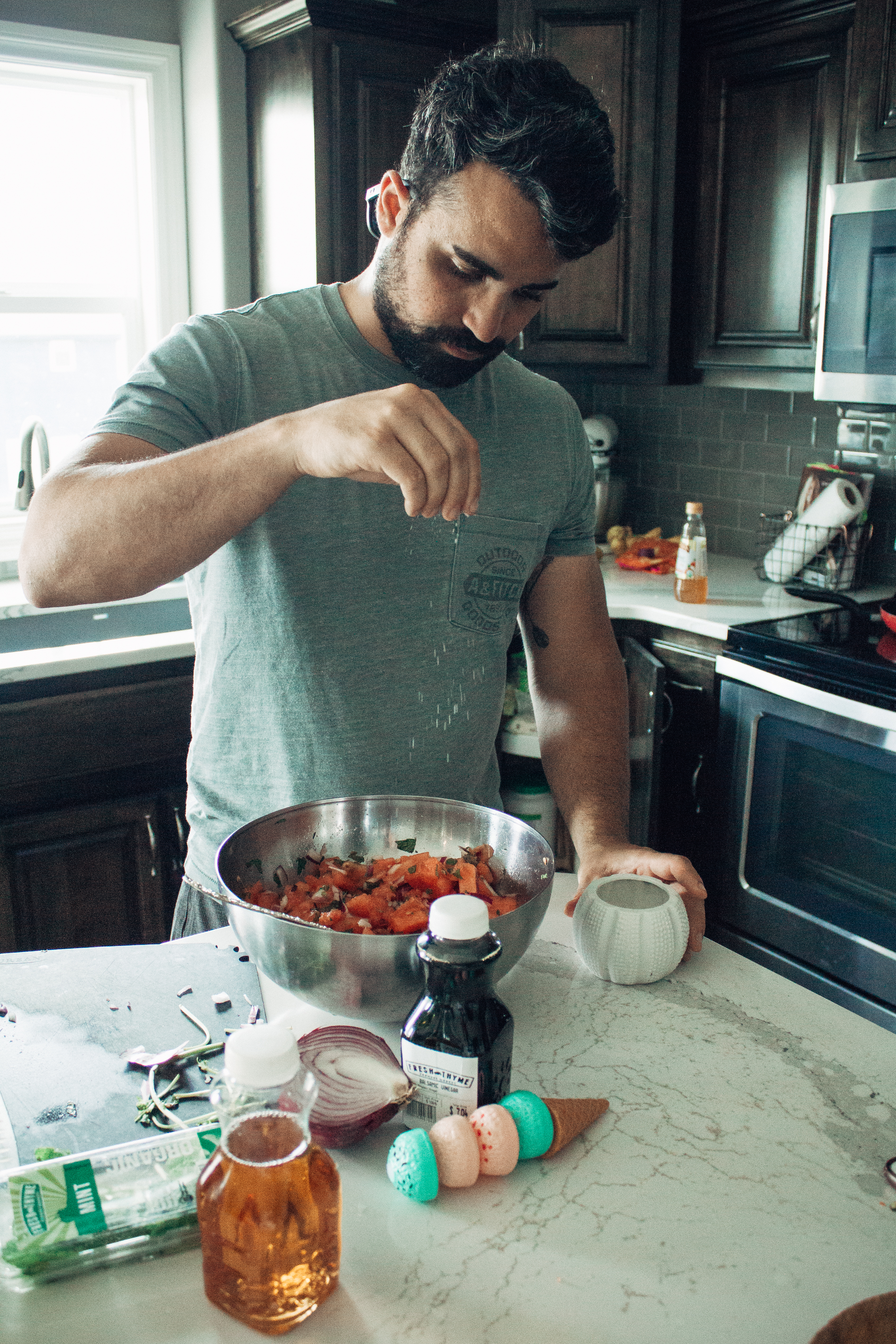 Ingredients
Half a medium sized seedless watermelon- cubed
1/2 cup of crumbled feta cheese
White balsamic vinegar- a couple of tablespoons
Mint- roughly chopped- two tablespoons
Small red onion- sliced thinly- about a quarter of a small onion
Pinch of salt
Extra-virgin olive oil- about two tablespoons
Directions
In a huge bowl add the vinegar, salt and olive oil and mix until well combined. Add the watermelon, mint, red onions and combine. Pour the feta cheese into the salad and lightly toss.
You can let it rest in the refrigerator for about half an hour before serving.
It's sooo good! and I'm so thankful to my sweet sister-in-love for introducing us to this salad. Definitely our summer staple and perfect for The Fourth of July or a warm summer night!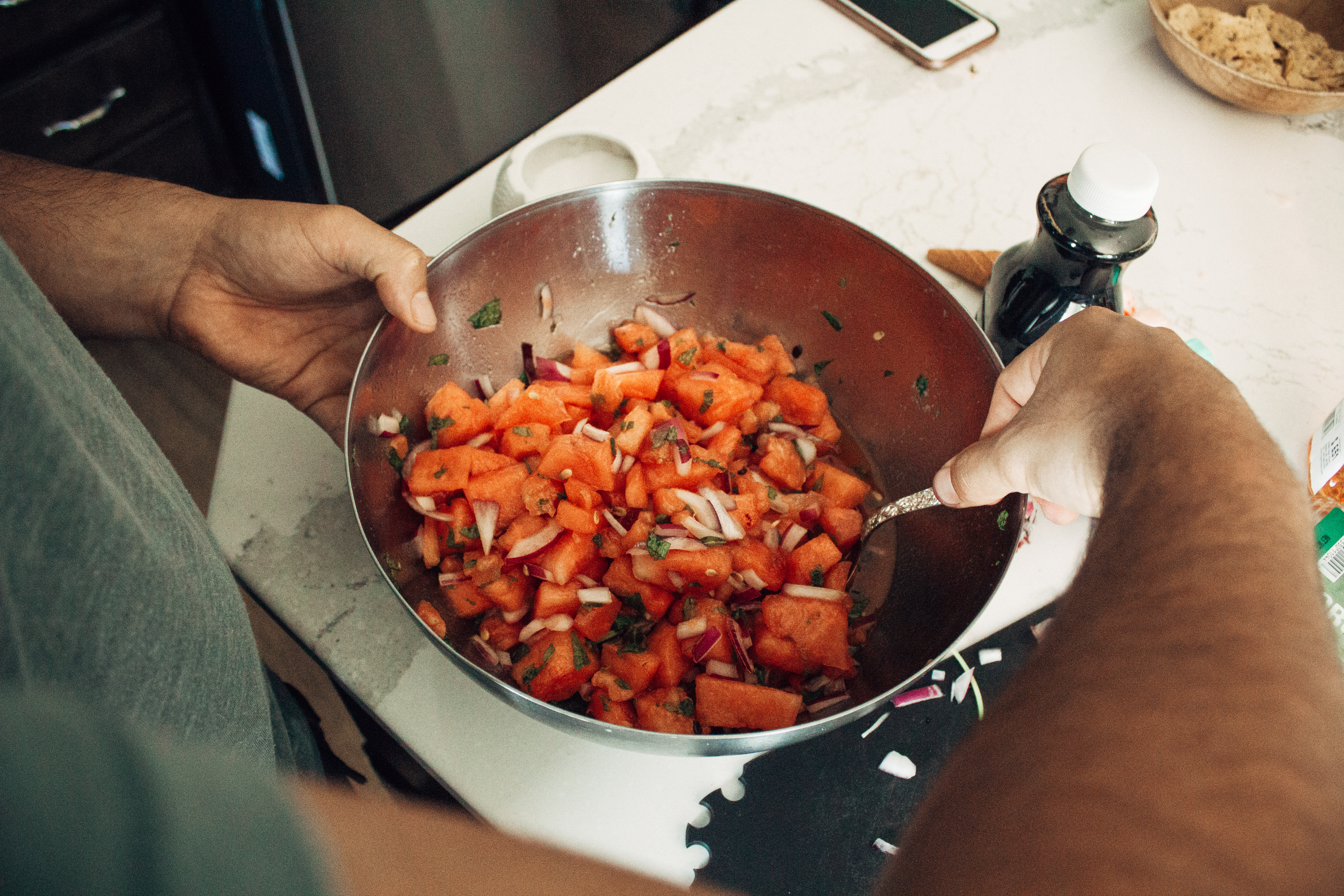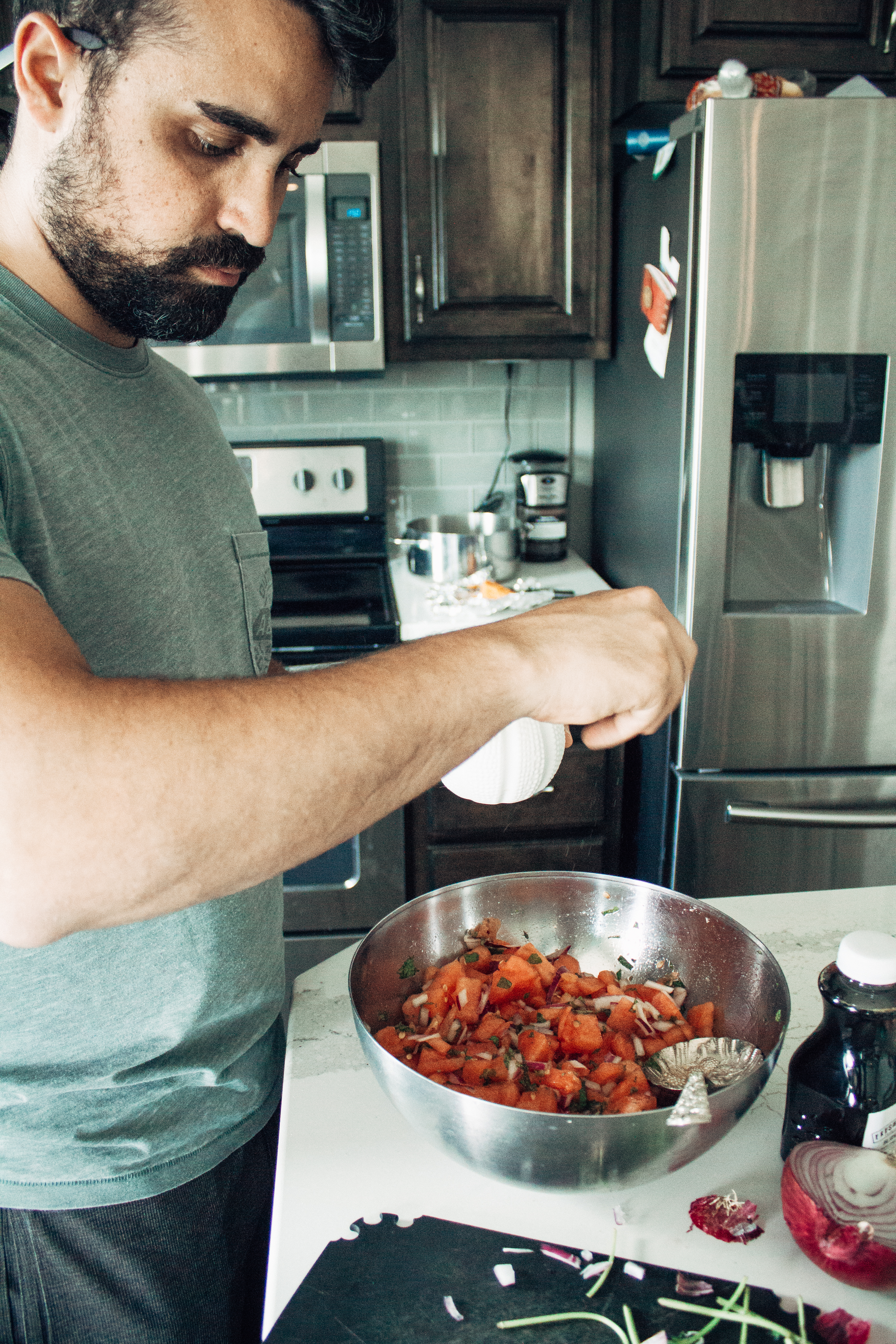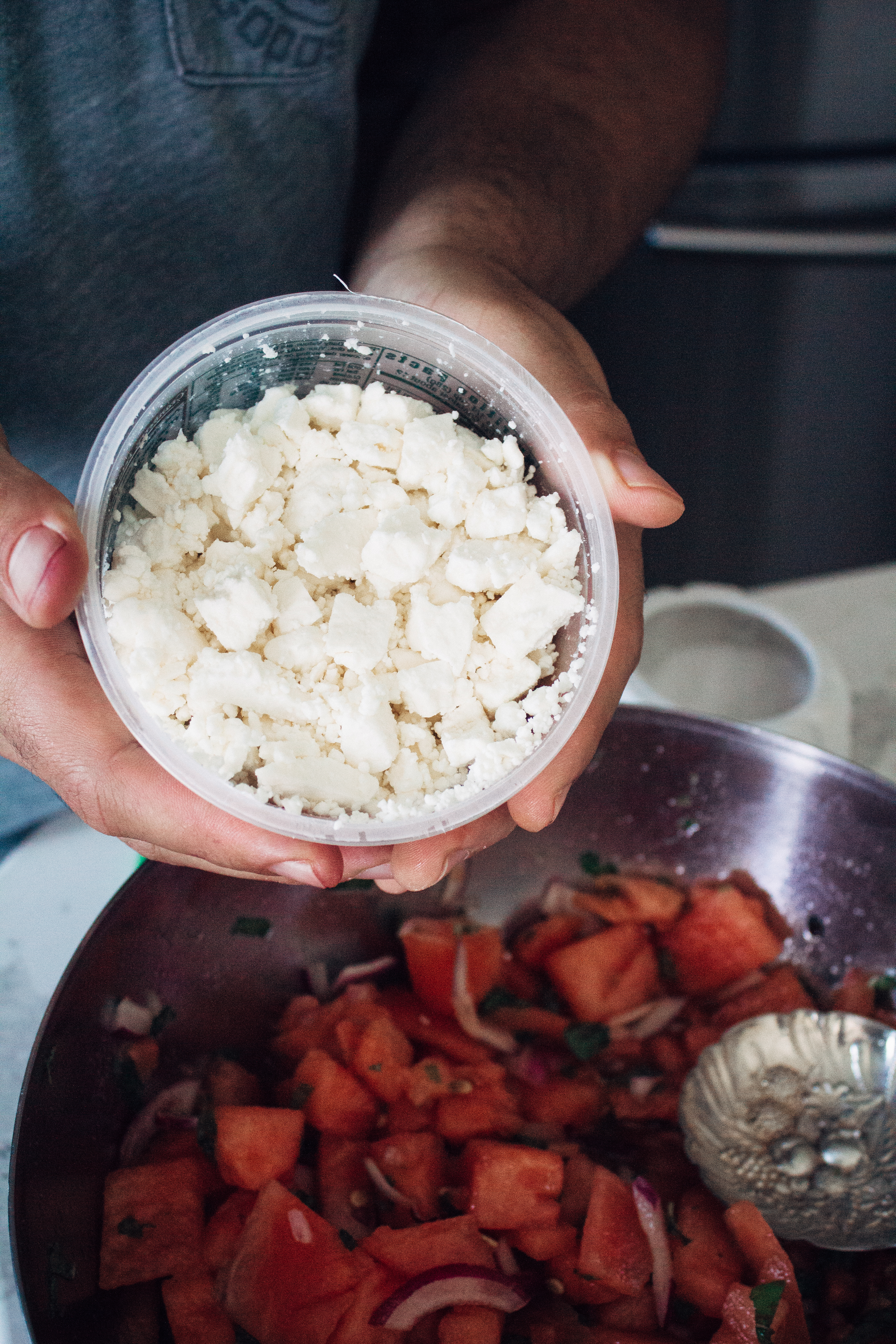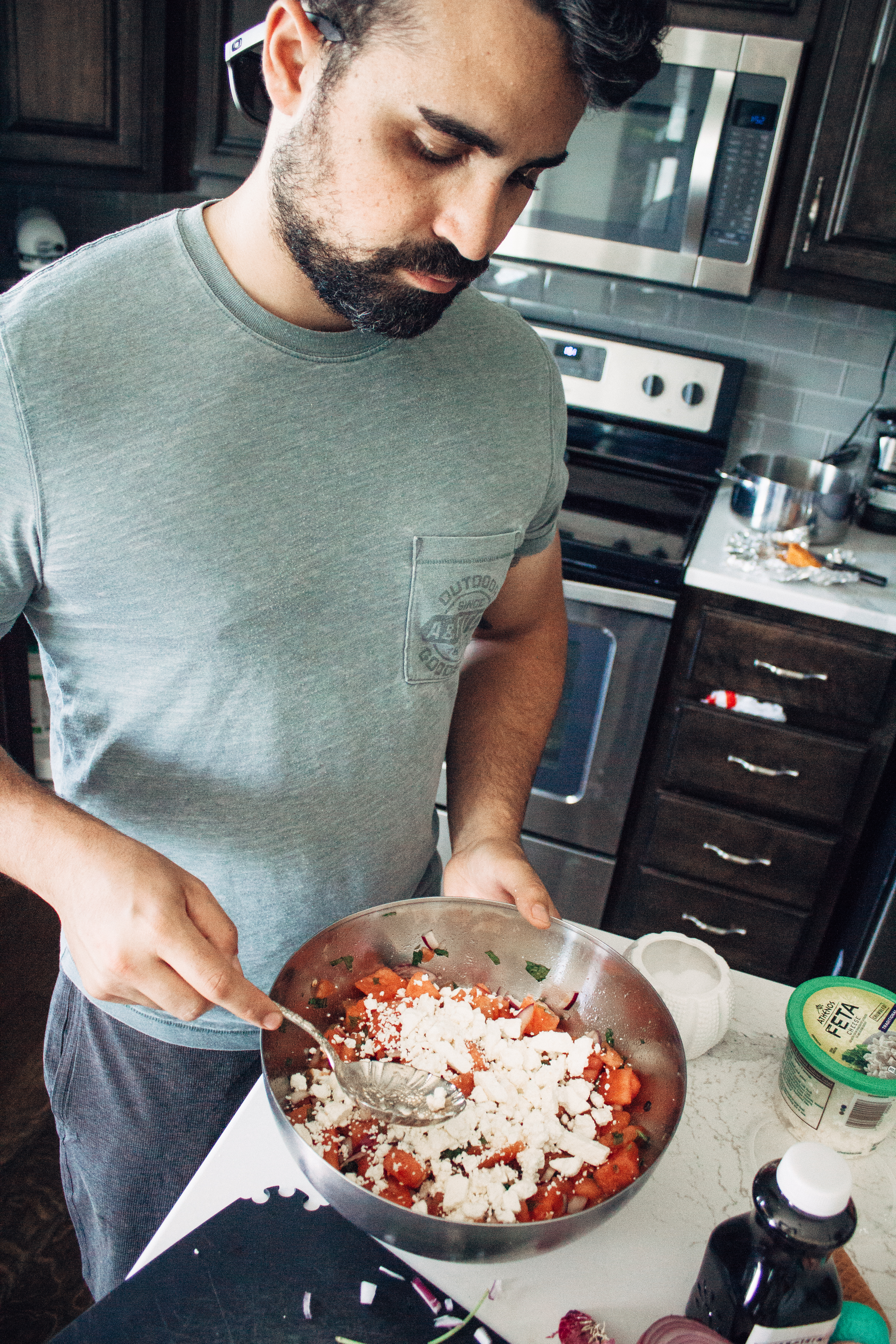 ---