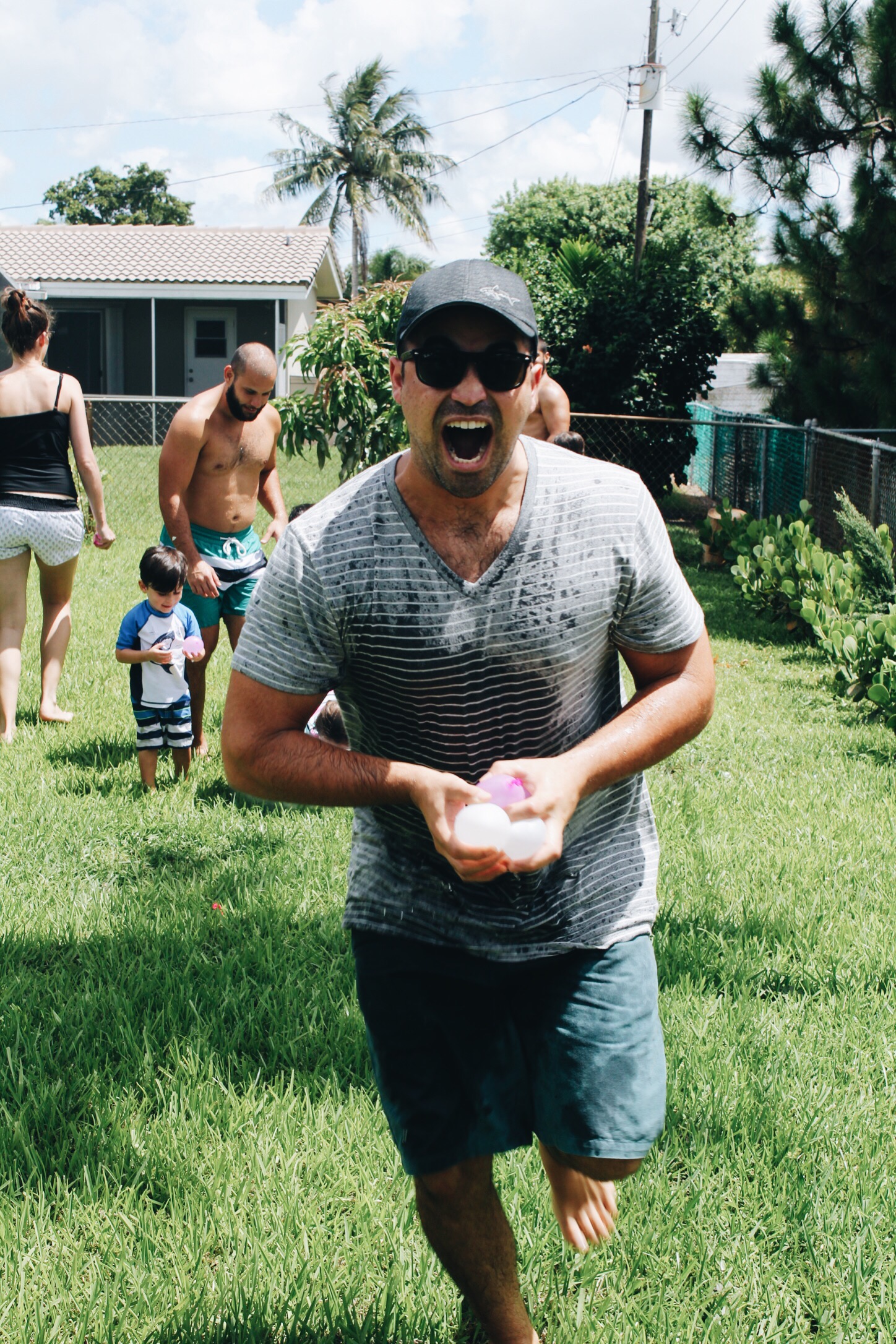 This summer has been so wonderful for us.  We've been a little sleep deprived because of our sweet Emory, but have tried our best to relax and take in every bit of FL sunshine we can.  Also, we've made it a point to squeeze in as many weekends with our family as we (and they) can tolerate and lots of margarita time by the pool.  A couple of weeks ago, we had our family over for a pool and bbq party.  We had such a great time that the party lasted long into the night turning into a HUGE sleepover.  The morning after, my brother pointed out that we hosted four families overnight and my heart was so blessed. When we purchased our house, we knew that it would be the hub that our family gravitated to, but actually experiencing it and having everyone hang out and feel comfortable enough to have THEIR families sleep over made me so appreciative of our home.
back to the pictures…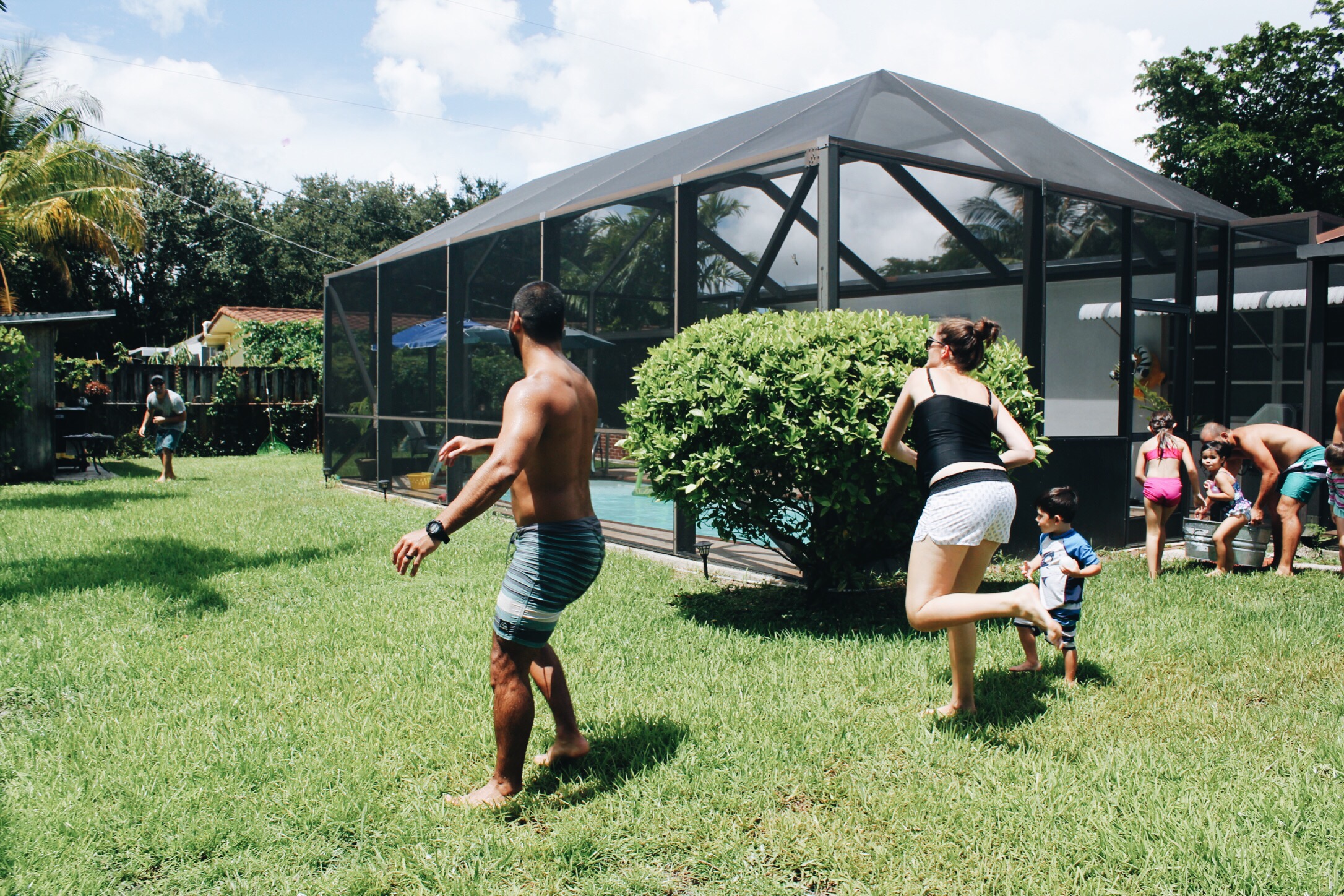 The kids (and adults) had a water balloon fight.  I stood back and took pictures of this crazy bunch and watched my very pregnant sister-in-law dominate.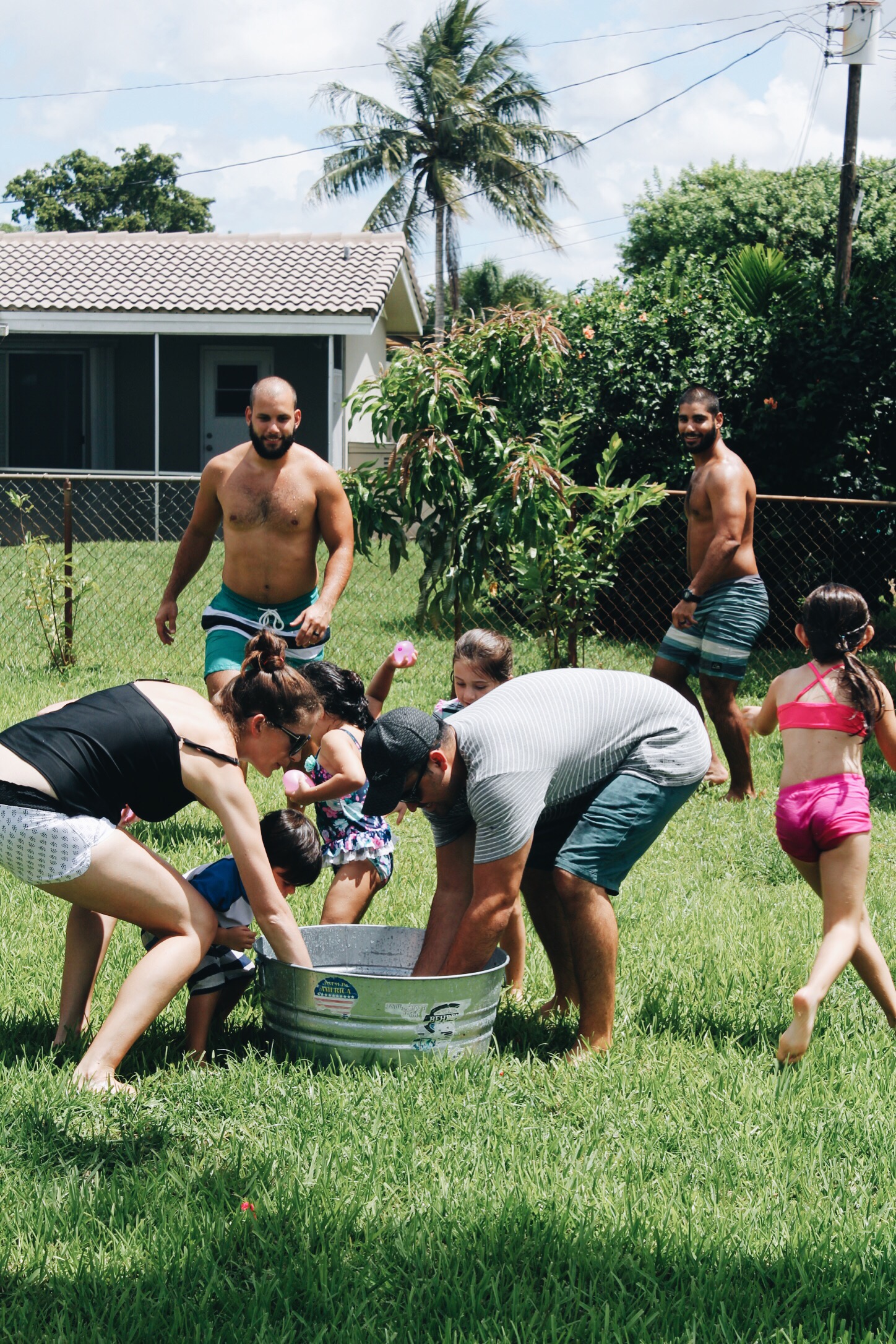 My brothers are such a huge part of my life and I'm so very happy that we're all growing older together.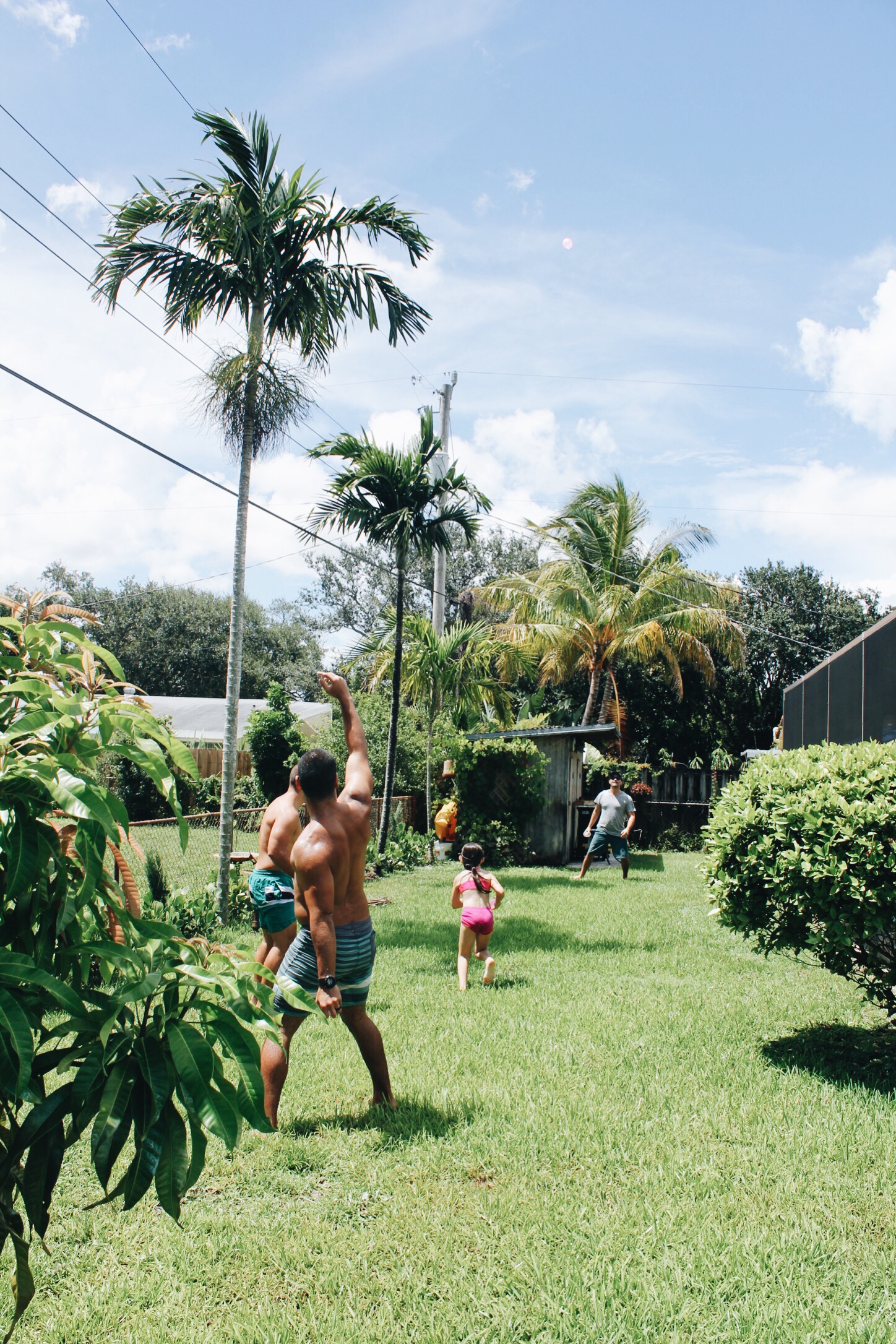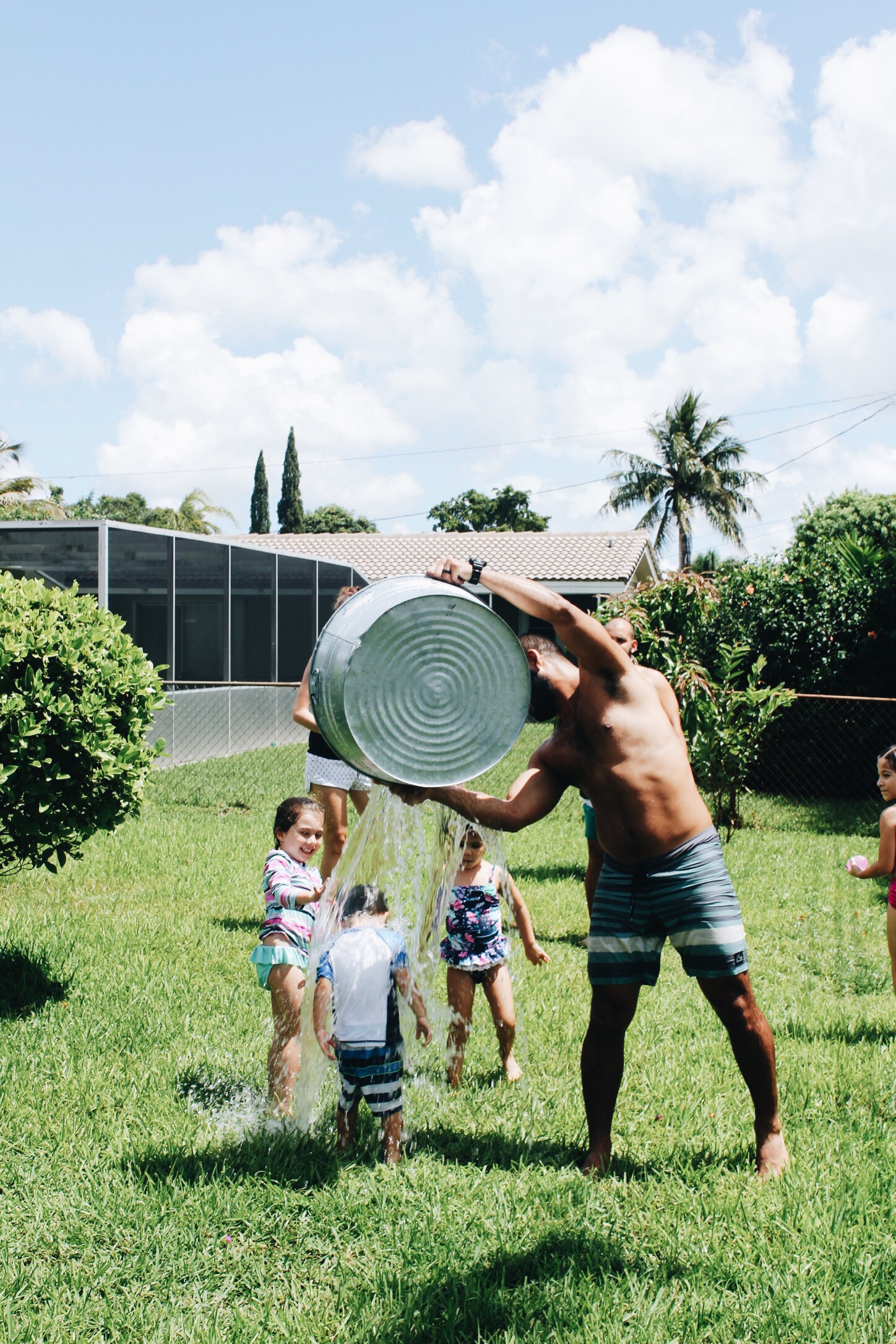 I'm pretty sure the kids had a good time too. They're always so much fun to watch and they have such a great relationship. I hope they grow up to be close and that they have these memories to hold on to.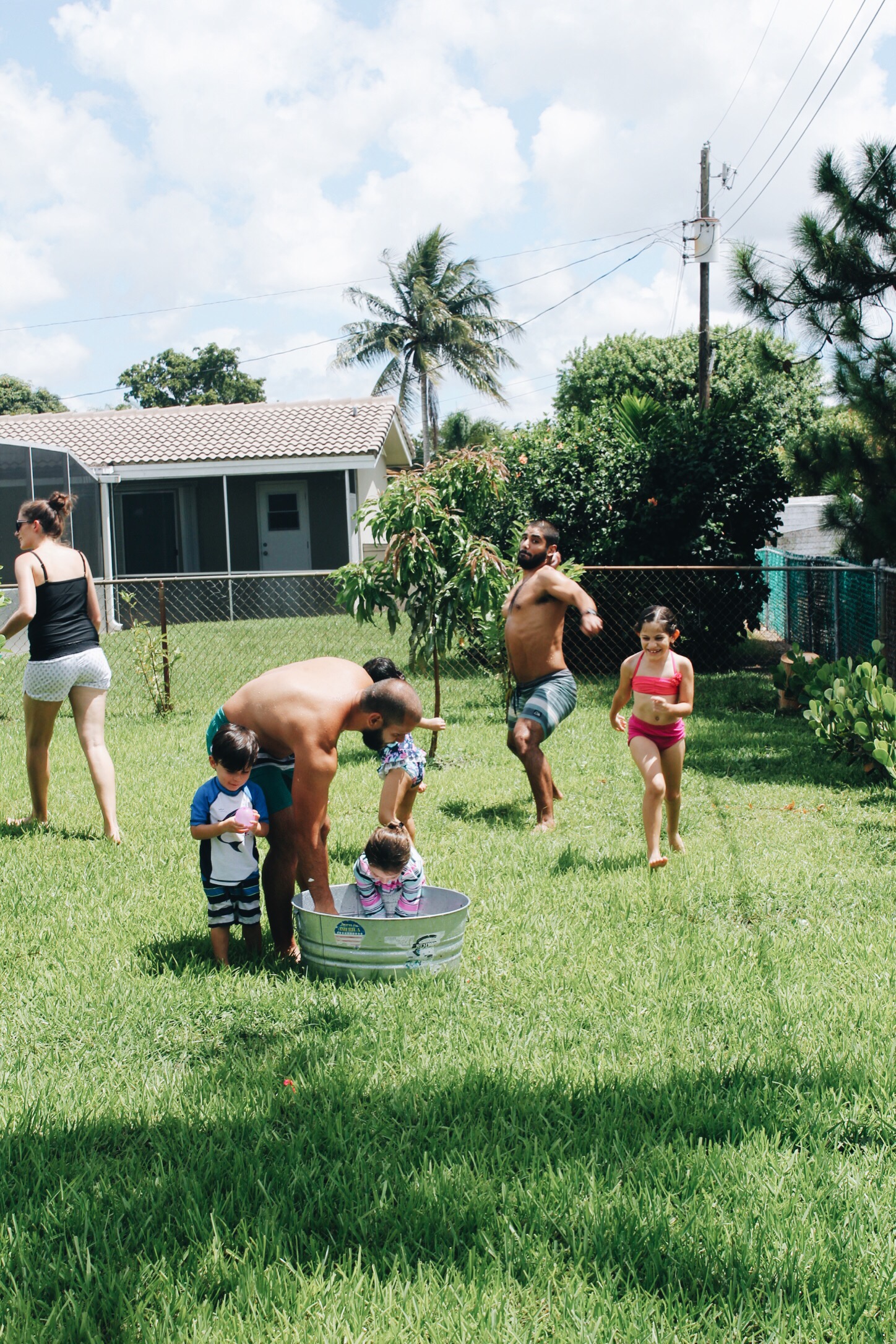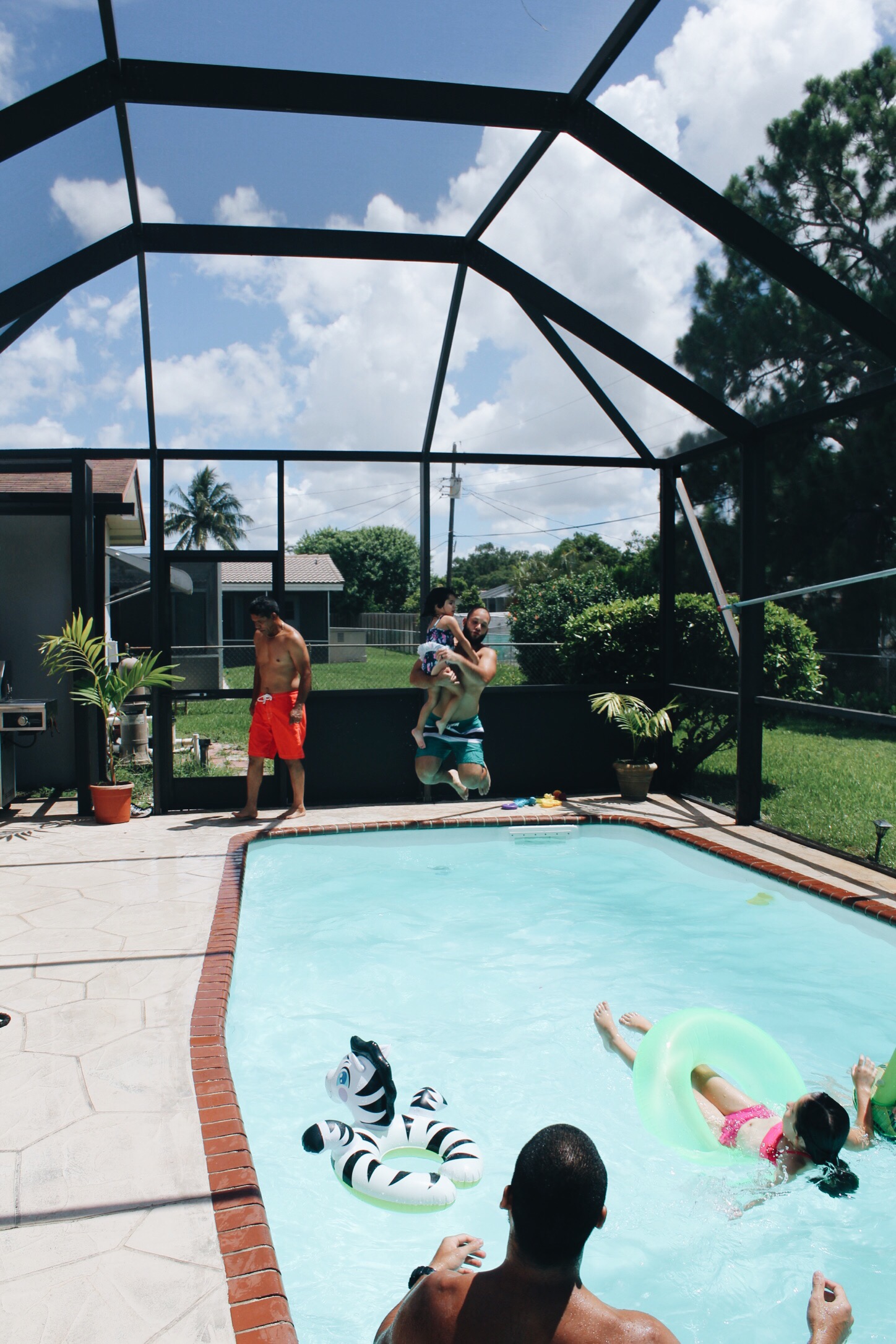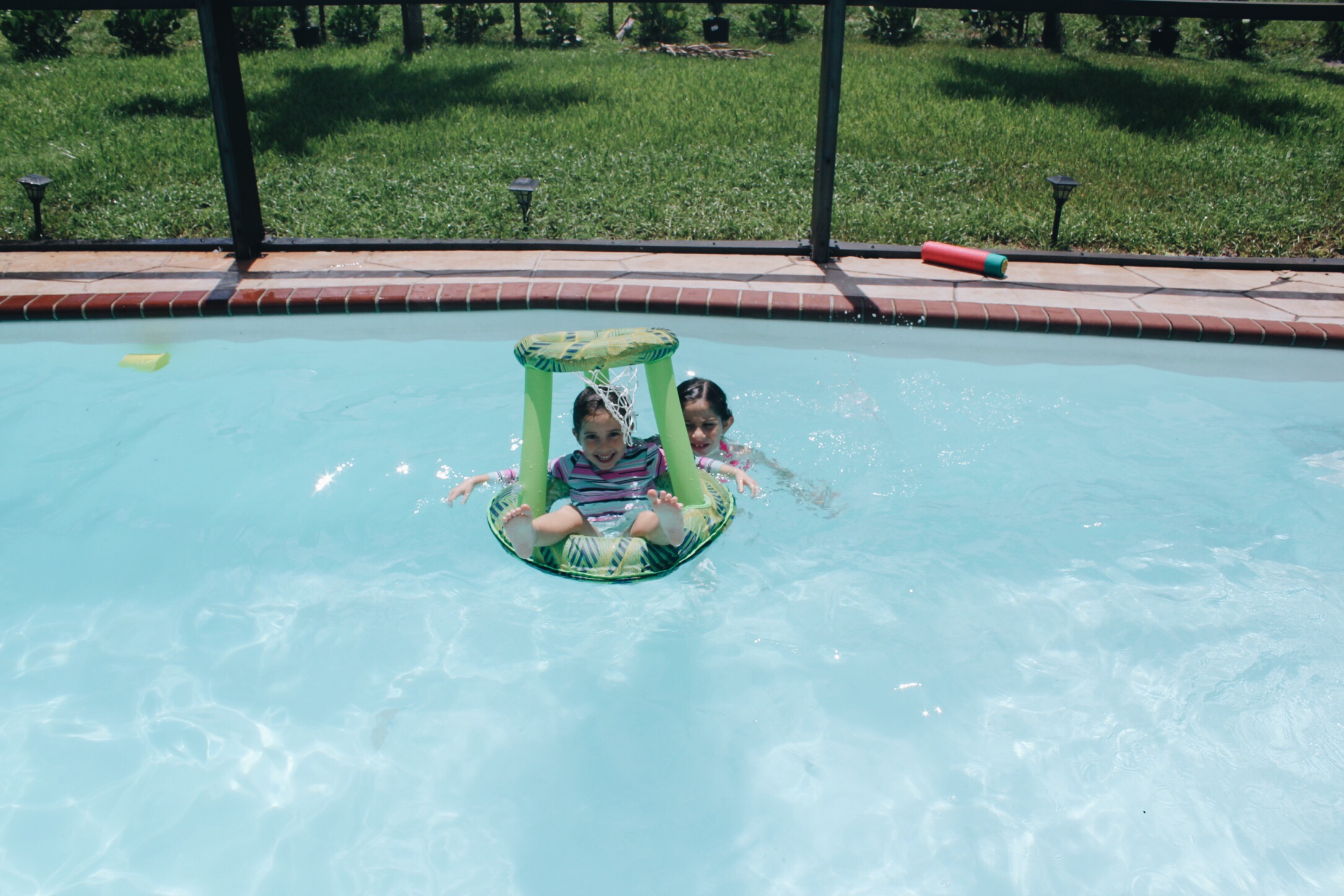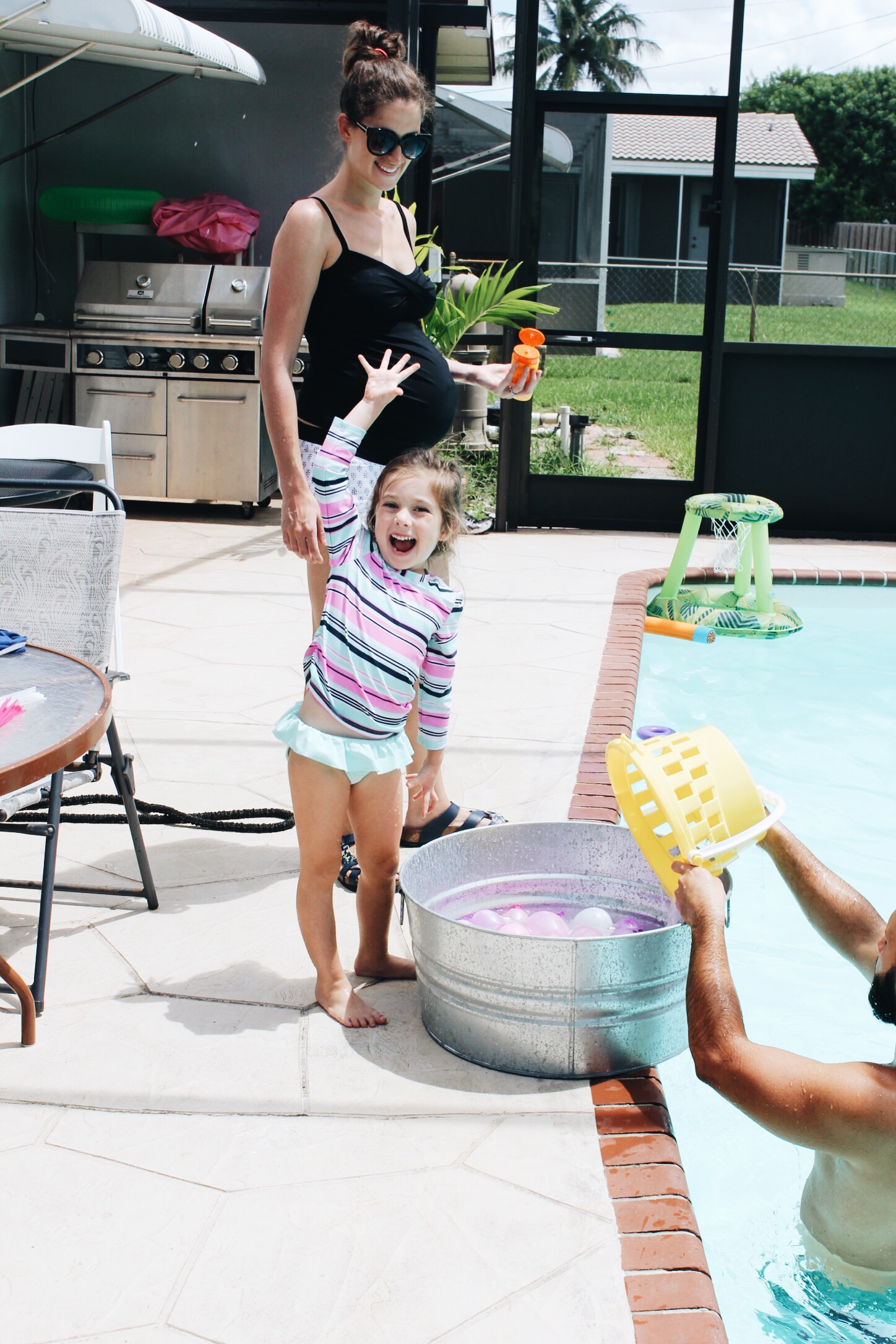 I don't think I'm ready to let go of summer yet and I don't think my kiddos are either.  Grace starts school in a couple of weeks and the enchantment of morning pool dates and popsicle picnics in the shade are going to be eclipsed with homework and busy schedules.  Summer has been good to us.  Really good to us. So, until further notice, this is where you'll find us.  Soaking up the last bit of relax time we'll have in a while.